Mannatech South Africa Welcomes New Members To The Million Dollar Club
February 12, 2019
By Team Business For Home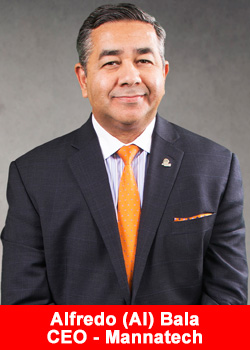 Mannatech's Million Dollar Club* includes over 200 members who have achieved this elite earnings milestone.
The Million Dollar Club consists of individual Associates who have earned income equal to or greater than one million dollars cumulatively during the time they have been building a Mannatech business.
Club members come from all over the world. Membership in the Million Dollar Club not only celebrates monetary achievement, but recognizes the many lives that have been transformed through their efforts.
Francois and Mabel Van Schalkwyk, and JP and Berta Koster, two husband-and-wife teams in South Africa whose lifetime earnings have surpassed the equivalent of one million dollars (US).
Mannatech asked them about the trail to the Million Dollar Club, how they accomplished it and what advice they have for Mannatech Associates around the world.
What did your lives look like before Mannatech?
Francois & Mabel: Francois was gainfully employed but reached a point where advancement seemed unlikely, and he decided to seek his future by founding an accounting practice. He began with only three clients, but ultimately built a large organization that also included tax consulting, payroll administration, insurance, investments, auditing, legal advice and HR services. In addition, Francois studied gym management and personal training and earned a Silver award in bodybuilding at the South African Championships.
What was your life/career stage when the Mannatech opportunity came along?
Francois & Mabel: Francois realized he was trading time for money and that earning more income would mean less family time. He found Network Marketing while seeking the right opportunity that would help people with the two things that keep them awake at night: Their Health and their Finances. Mannatech satisfied both of the requirements.
JP: I was a 22-year-old business student looking for a way to create an additional income on a part-time basis.
How were you introduced to the Mannatech opportunity?
Francois & Mabel: Our Mentors, Louis and Leone van der Linde, shared their outreach stories in Paarl through Mannarelief (now known as M5M®).  We learned about the potential opportunity and at first said no.  But later we realized that we might be able to help Francois's mother with some quality of life challenges. We called Louis and Leone and enrolled.
JP: My friend shared some info with me and invited me to meet the people that introduced him. We watched a quick video on the product technology and then off we drove to the opportunity meeting together.
 What impressed you most about what Mannatech had to offer?
Francois & Mabel: The quality, science and studies on the products as well as the outstanding compensation plan really impressed us.
JP: The business model was easy to understand, and the product was life changing for people who took it correctly. It also very much aligned with my own values and that got me excited. Here I had the opportunity to start my very own business, part-time, and get to utilize the Mannatech distribution model to reach people in over 25 countries. Everything is done online and the best part about it was that you could continue to earn a residual income for helping people with their health and wellness.
What did your family/friends/colleagues think about the Opportunity?
Francois & Mabel: We had family and friends who couldn't believe our decision to get involved in the wellness industry. They tried to warn us against "this illegal way of doing business, the so-called pyramid scheme".
JP: My family and close friends were very supportive, but most people thought I was crazy to be getting involved, claiming I would be wasting my time and lose my money.
What were your expectations when you got involved with Mannatech?
Francois & Mabel: We just wanted to improve people's quality of life. This soon changed as we realized the difference we were helping to make and decided to seriously build the business.
JP: My expectation was to make back the money I put in to get started and then to help two other people do the same. Then, to earn some supplemental income each month .
What do your friends and family think about your success with Mannatech now?
Francois & Mabel: They realize now that it was the best decision we ever made!
JP: Many of them applaud my success and are extremely proud of what we have achieved.
In the time you've been involved in Mannatech, how have your results compared to your expectations?
Francois & Mabel: People often ask: "Why is Mannatech working for you?"  I reply, "Just two reasons: 1. The products really work and 2. The compensation plan really pays."
JP: I have always believed that we overestimate where we can be in one year and completely underestimate where we can be in five years. I was convinced when I went Presidential in 10 months that I would be Silver Presidential within the next year and Platinum Presidential in another two years.
It took me five months to Executive Director, 10 months to Presidential Director, another whole year to Bronze Presidential, probably around another three or four years to go Silver Presidential, another year or two to go Gold Presidential and another year or so to go Platinum Presidential. So, all in all around 9 years to become a Platinum Presidential Director.
Do you work your Mannatech business on a full-time or part-time basis?
Francois & Mabel: We both agree that it took a serious commitment, consistency and focus to build our Mannatech business part-time.
JP: It has also hardly ever felt like work because really what you are doing is having conversations with people about the product and opportunity. And then you teach, and train others on the technology and the business model.
Please share a little about your Mannatech team. What have they meant to your success, and you to theirs?
Francois & Mabel: We are serious about personal development and have managed to build a huge team by duplicating ourselves and building strong relationships with our team.  This is a team effort and the sooner you realize that you can't build this all on your own, the sooner you will be successful.  We believe in our team and we spend a lot of time with them, developing more Network Marketing Professionals.
JP: I believe that my team has everything to do with my success. I have an incredible group of leaders around me. I have also always found more joy in their success stories than my own. Our vision should always be to lift people up and calm situations down. I must also say that my Upline support structure has played a vital role in my success.
Is there anything in particular you are now able to do BECAUSE of Mannatech? What do you look forward to doing because of Mannatech?
Francois & Mabel: Our Mentor, Louis, once challenged us to write down 50 dreams or goals each. As a couple we managed to get to 54.  But our Mannatech business has enabled us to afford a tutor to homeschool both our children, paid for a three-week tour to the USA (including Disney World!).  We are now, as a family, looking forward to our 300-year plan with our kids and their kids. Just imagine the legacy they will be leaving behind.
JP: For me personally it is all about freedom, especially now that I have a young family. Before we started a family, Bertha I traveled extensively and got to really see the world. Today it's an incredible privilege to be involved in their lives because I don't have the restrictions of a 9-5 job.
What are your goals for your Mannatech business?
Francois & Mabel: We are now more than ever focused on achieving Crown Platinum by sharing our knowledge and experience with our team and our children who will continue to take care of the "300 plan".
JP: My immediate goals would be to solidify my current business as a Platinum Presidential Director and to help as many of my leaders I am working with personally, to reach their goals. I have a passion for launching new leaders and that creates a lot of excitement so I would also like to create a lot of new Executive Directors and beyond over the course of 2019.
What advice do you have for new Mannatech Associates?
Francois & Mabel: Reaching the Million Dollar Club is just amazing, but not possible without being hungry, hone-able and honorable.  We believe that the keys to success with your Mannatech business are a clear mental picture of where you are going and an honest mentor with integrity.
JP: I believe new Associates need to realize that "For things to change. We must change." They need to have a big reason to build their businesses and have the faith required in the industry, our products, the company and most importantly, themselves.
Everybody has an equal opportunity to achieve success, but many people don't have the right attitude to achieve the success that they want. Give yourself enough time to be successful; I would say at least four years of focused part-time effort of sharing the product and opportunity with four or five new people each and every week. And lastly, have fun and never forget why you started!
About Mannatech
Mannatech, Incorporated, offers a profound wellness experience that makes a difference in the lives of people across the world. Through its innovative Glyconutrition products, Mannatech changes lives, providing an unprecedented level of natural wellness, freedom and purpose.
With more than 20 years of experience and operations in 26 markets, Mannatech is committed to changing lives.
For more information, visit Mannatech.com.