Pavel Zitko Is Tycoon 69's Top Partner From Start
February 23, 2019
By Team Business For Home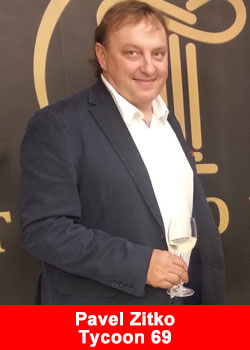 Pavel Zitko, from the Czech Republic, is Tycoon 69's top partner from the beginning.
Pavel stated:
Since the first hour, it was clear to me that we are building something that didn't exist on the market yet.
The unique connection between direct marketing and banking, all based on the last blockchain technology.
I had to be a part of it! I have never earned as much as with Tycoon 69 and it all started like this :
A few months ago I got a call from a good friend; two days later I was driving 7 hours from Prague to Villach to meet the people of Tycoon 69 and MCV-CAP. I drove there to meet the whole leadership and to have all my questions answered. I got all I wanted and much more.
Quickly after talking to the leaders, I realized that it was something that was never seen before in this industry; the knowledge, the products and the strategies were all perfectly thought through, even to the smallest detail.
It was clear to me that the professionals who developed this exactly knew what they were talking about.
This concept is a really contemporary issue, as many economists speak about a global crisis, not asking whether, but when it will happen. And we help people diversifying, with Top Coins, and later with Gold on blockchain. The expected evolution is not only based on Jim Sinclair's prognosis, alias Mr Gold.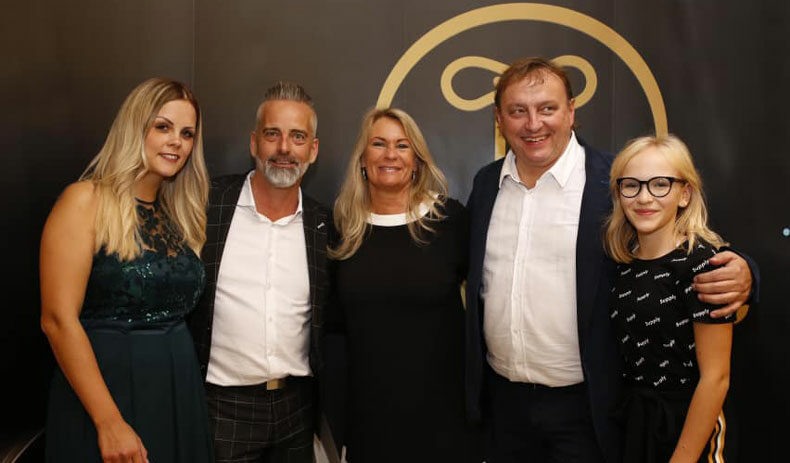 For over 47 years, since 1971, we have FIAT currencies, that are no longer based on any value in Gold. And the current Banks will save their selves with « Bail In », with the money of their own clients. We can see what happened in Cyprus, where people lost 83% of their fortunes in Banks.
And additionally, the money put on a bank account looses value every year because of inflation. Does it make any sense to put money on a bank account in the current times? Everybody can answer for himself.
In my opinion, the biggest innovation in this industry was taking place here, offering a product anybody will want to use.
Who are our clients? Every user of crypto currencies is a potential client: over 300 million people.
2 billion people do not have a bank account. And over 5 billion people have their money on an account in a traditional bank, where they have no increase in value and risk to loose the major part of their fortunes at every crisis. Like in Cyprus…
But we have the solution for these people.
I was immediately convinced that Tycoon 69 will grow, expand worldwide very fast and be on a constant growth in the next 10 years. A combination between a blockchain bank and the pace of growth in network marketing is simply unique.
And to me it was important to find a company based on values, in which every member is treated like a partner. This is why I immediately informed my existing team partners who responded enthusiastically. Since then, not a single week passed in which the company didn't bring out a novelty that strengthens our business and makes it simpler, so that in this short period of time:
I was able to build up a team with about 4,000 partners in different countries. And I have never seen such a performance and satisfaction in my whole team.
Tycoon 69 really exceeded my partners' and my expectations! The MCV-CAP Token, with its cashback program on each transaction hits like a bomb.
And additionally to that, there will be the coin based on gold on blockchain.
The earning plan is a unique Swiss invention. Income from Powerboosts, Unilevel and Powerflow beats every record. And really every single partner earns money everyday.
My earnings are increasing every day and yes, I can say I have never earned so much money in my career as a networker. And apart from me, the company helps thousands of people to create value thanks to the best sales, banking and crypto professionals.
On the 1st June 2019, Tycoon 69 will present its newest innovations at the huge event at Salzburg arena.
As I was involved early in Tycoon 69, I had the opportunity to hear about some of the highlights that will be presented, and I can tell you, people will talk about it for a long time.
Values are not only money. Value can be Crypto currency, reals estate, noble metal. And especially, value can be financial freedom, which is now part of my life after the short time with Tycoon 69.
For more information please visit www.Tycoon69.com