Zija International Europe & Team Diamond Global Network Kick Start The Year
February 15, 2019
By Team Business For Home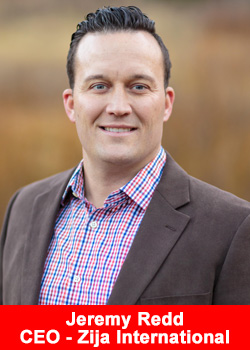 Zija International is a US-based nutritional and wellness company founded by industry pillar Kenneth Brailsford.
Born as the Moringa company, offering products enhanced with one of nature's richest botanicals for well over 10 years, Zija International has expanded its definition of wellness by providing a wider array of beneficial botanicals, starting from clinical-grade essential oils to the well-known mangosteen.
Zija International is leading the charge in natural, science-backed solutions in the 21st century… and the best is yet to come.
Outstanding leaders from the Corporate and Distributor field joined forces this 26th and 27th of January at the event "Excellence is Our Motto!" hosted by Team Diamond Global Network (TDGN) and co-hosted by Zija International Europe in Frankfurt, Germany.
With more than 500 people in attendance, this event marked an important milestone for Zija International in Europe as the biggest event hosted to date: some of the highlights included the Zija Product Bar and Business Store, the Zija Miracle Foundation booth, educational sessions from global field leadership and most notably, Bob Proctor's presence throughout the event.Led by Executive Director Sophie Zillmann, Zija International has seen tremendous growth in the last few years in Europe.
This has translated into hundreds of rank advancements, quarterly Success Trips, the inauguration of the first European HQ Office in England in December 2017 and many successful product launches.
Zija International's solid foundations within the region, its experienced team of Corporate representatives, and its first-class products makes it a force to be reckoned with in Europe and around the globe.
Through Bob Proctor's wisdom as a world-renowned expert on the Law of Attraction, and the contribution of Team Diamond Global Network leaders from Europe and North America present in Frankfurt, all attendees were given the opportunity to shift their paradigms and revolutionise their approach to their business, their work, and life as a whole.

On Saturday, Bob Proctor led the day with various inspirational sessions as well as prize drawings; in between, the Corporate Product and Business Stores provided the possibility to sample and purchase products as well as key tools for home meetings and events. And the Zija Miracle Foundation booth gave all attendees a chance to give back to the community and be a part of Zija's charity efforts throughout the world.
On Sunday, Bob Proctor and Zija leaders such as Crowne Diamond Elite David Moses, Double Black Diamond Linda Proctor, Double Diamond Marnie Kay, Diamonds Aline Banon, Jed Buenaluz and Wolfgang Sonnenburg, and Emeralds Meghan Lichtinghagen and Gerhard Klenner took to the stage to share their expertise and vision for success.
Executive Director Sophie Zillmann cast the vision for 2019 and unveiled two soon-to-come new products for the European market: Core Moringa Triotic and Core Moringa Plant Pro-Bars.
Core Moringa Triotic, featuring a blend of friendly bacteria better known as probiotics, is an excellent gut health support product. Manufactured in Denmark, Core Moringa Triotic is Gluten-Free and comes in small sachets that are consumed without water, by simply dissolving it on the tongue; its fruity, pleasant flavour makes it an excellent product for adults and kids alike.
Core Moringa Plant Pro-Bars follow up on the already popular Plant Protein product by Zija International and offer a superior, on-the-go alternative. Made with only plant-based proteins extracted from Moringa Oleifera, pea, pumpkin seed and brown rice, the Core Moringa Plant Pro-Bars are Vegan and Gluten-Free and provide 15g of protein per serving. They come in a delicious Chocolate Chip Fudge flavour.
Through its world-class products and successful field leaders, Zija International is set to expand further in the years to come. Various regional events and incentive trips will be taking place throughout the market in 2019, strengthening and validating its presence in Europe and worldwide.
About Zija International
Zija International, a privately held and privately-funded business founded by Kenneth E. Brailsford and led by President and CEO, Ryan Palmer, develops natural health, wellness, and beauty products. The company operates in more than 50 countries worldwide, pioneering the #NaturalHealthRevolution to help individuals achieve Life Unlimited.
Zija has seen consistent growth every year since it was founded over a decade and has received several awards, including and being named the Fastest-Growing Company in Utah' by Utah Business Magazine.
It has also been recognized on fastest-growing and top-revenue lists by Inc. Magazine, Direct Selling News and Utah Valley Magazine, and has received industry-specific MarComm, American Business (Stevies), and Davey Awards.