Shayo Alofe From UK Achieves Diamond Elite Rank With Rain International
March 23, 2019
By Team Business For Home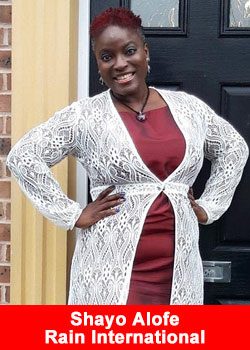 Shayo Alofe is a single mum of 3 amazing children, she was born and raised in Nigeria, relocated to the United Kingdom in 2002.
In 6 months, her team had grown to 1,000 team members and partners and in exactly 11 months and 2 weeks, with just over 2,000 partners and team members, she achieved the esteemed rank of Diamond Elite, the first and only partner in the UK to achieve this position till date.
On arrival in the UK, she joined the work force like many do. She got into the Project Management profession and had an amazing and very successful career for 6 years.
Although the income was amazing, she did not have the time she so desired to have, to enjoy her growing family. One day while at her Project Management job, she began to think about what else could be out there? She thought – there has to be another way to make money out there. So she went on google and searched "work from home opportunities" and that was the beginning of her journey into the Network Marketing profession.
After several failed attempts at starting a Network Marketing business, she finally found a Health and Wellness company in 2010. She was so passionate about the product line and in just 9 months of joining the business, she achieved the highest rank in that company!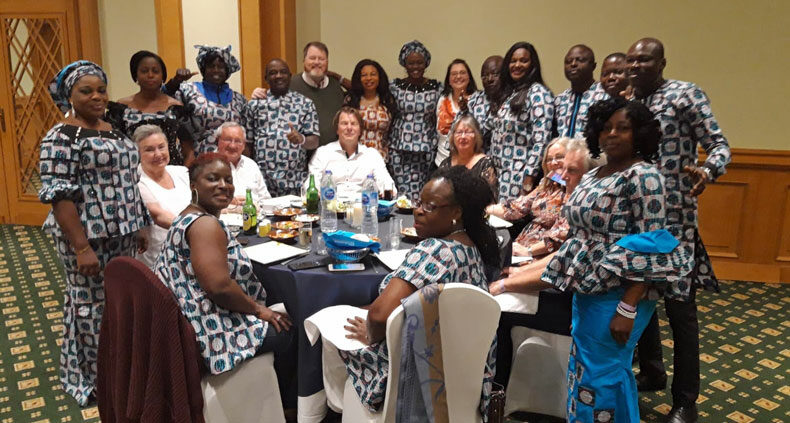 It seemed like magic…How? With no previous experience in the industry…but just sheer passion and a lot of hard work, she made the impossible happen.  This was IT!
She had proven that you could work from home and earn incredible income. She fired her boss in October 2010 and became a full time Network Marketing professional.
Unfortunately, this particular company did not do well in the UK and they pulled out a little while later. She was left with the task of finding another company she could build a business with.
That journey took her 8 years and several companies before she found Rain International in March 2018. As soon as she took a closer look at the company, she knew she could do incredible things with this company. She could help thousands of people and make her dreams come true in the process.
She started building her business 1 partner at a time. She built from scratch – no power leg, no spill overs, no team coming with her – just one partner at a time….she was amazed at how open people were to Rain International because of the amazing testimonials that have been recorded over the years…literally thousands of them.
She has these 4 tips to share with others in the Network Marketing profession:
Nothing is impossible.
If you focus and remain consistent you will achieve ANYTHING.
You must see it in your MIND first, before you can hold it in your hands.
Surround yourself with people who are better than you, who have what you want and do as they do!
About Rain International
Rain International is the original creator of seed-based nutrition. Our experts have gone to the source of plant nutrition to formulate products proven to support healthy lives.
Rain International is more than the products we sell. From the beginning, we set out to make changes to improve the world around us starting with the health industry and moving beyond its borders into global sustainability, education initiatives, elevated lifestyles, and more.
We believe that the ultimate human experience we all crave is within everyone's reach, and we don't mind leading the way.
For more info please visit www.rainintl.com