Top Leader Edwin Haynes Joins ibüümerang
April 4, 2019
By Team Business For Home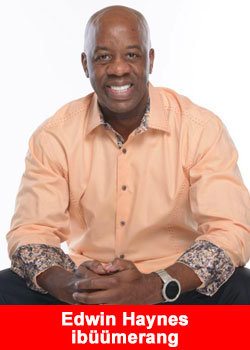 ibüümerang's Edwin Haynes Shatters Industry Records.
Edwin Haynes has experienced tremendous success over the last few decades in network marketing. But nothing compared to what he has experienced in his first two weeks with ibüümerang, the record-shattering company recently launched by industry icon Holton Buggs.
Capturing the attention of the entire Network Marketing industry, ibüümerangis thrilled to have Mr. Haynes as their Global Master Ambassador.
Edwin Haynes is an internationally respected and celebrated businessman from Houston, TX. His career began with 13 years in the music industry.  He is known for an unmatched track record of helping others succeed, passion for giving, and being a true business leader. For the last 21 years, Edwin Haynes has been known worldwide as a successful business owner and sought after business coach.
When asked about the first two weeks in ibüümerang, Edwin Haynes said,
"In twenty-one years, I have never seen anything like this. People who have never had success in this industry are now winning big.

People who have never been able to sponsor one person have received record incomes because of the simplicity of doing business with ibüümerang."
Because of his enormous love for people, dedication and unbridled desire to change the world for the better, he has used personal lessons of his life's journey to success in order to help others grow by writing an Amazon Best Selling Book,
"You Have Permission to Succeed".
True to his nature of helping others succeed, Haynes Healing of Hearts was formed, a non-profit organization equipped with a worldwide vision to positively impact families that are affected by domestic violence.
Edwin Haynes, already a top trainer, presenter, motivator and leadership coach, continues to empower individuals worldwide to advance on both personal and professional levels.
With ibüümerang, Edwin is committed to building a team of hundreds of thousands and creating millionaires all over the world. Haynes says however, that his greatest successes are his beautiful wife, three beautiful children and a grandchild.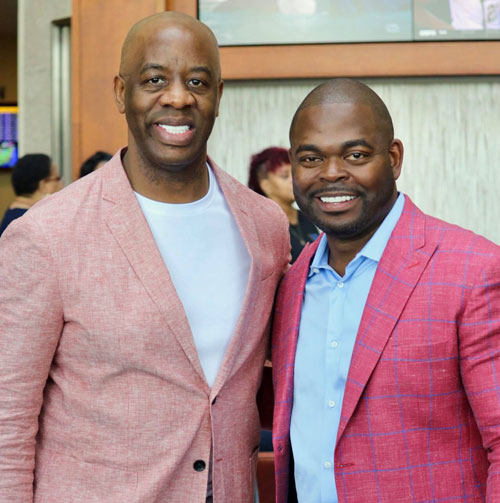 About ibüümerang
Launched in March 2019, ibüümerang is fast becoming a global leader in the travel and direct selling space. The mission of ibüümerang is simple: deliver good will in the form of travel savings and reward our Travel Savings Ambassadors (TSAs) with travel savings bonuses in cash. The vision is to create a consumer-centric model focusing on an exceptional customer journey and experience.
By creating a worldwide movement of TSAs, we will empower people from all around the globe to live life to the fullest, earn residual income via the PRIB (Perpetual Residual Income Builder) and leave a legacy to future generations.
For more information on ibüümerang, its Chairman and CEO Holton Buggs, its top tier executive team and its revolutionary travel program, please visit the company website at www.ibuumerang.com.