ByDzyne Launches With Industry Veteran, Sophia Wong, President & Co-Founder
May 8, 2019
By Team Business For Home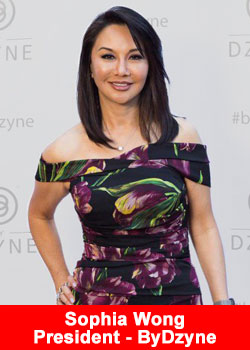 Last week, ByDzyne kicked off their much-anticipated global Beta Launch, by hosting a Facebook Live event with all of the Co-Founders.
With over 150 years of combined industry experience, the entire Corporate Team was in attendance. Together they revealed ByDzyne's unique, multi-faceted business model and long-term vision to create one of the most successful companies in the history of network marketing.
One of the panelists on the Facebook Live was none other than industry veteran, Sophia Wong, President and Co-Founder of ByDzyne.
For over 22 years, Sophia has been a leading entrepreneur with a proven track record in the areas of technology, finance, operations, and international business. Her most notable venture in the technology industry (PMC.com), quickly became one of the largest digital media companies in the world. Recently, she co-founded and directed a successful nutritional supplement, body care, and organic essential oils business that spanned over 10 countries globally.
Coming from humble beginnings, Sophia has learned the value of hard work, and her passion, vision, and dedication drive her to reach new levels of success. Sophia's expertise and knowledge in network marketing, and her proven leadership skills have paved the way for thousands of people to reach their financial and lifestyle goals.
Sophia is living proof that through hard work, motivation, and perseverance, what were previously considered limitations, can become new achievements. Her primary passion is now to empower others to reach beyond their limitations, using her personal story and successes to help show people what is possible.
In a recent interview, Sophia explains why she co-founded ByDzyne and how she plans to create a thriving culture within the company through her role as President:
"In 1996, I was very fortunate to have been introduced to network marketing. When I looked at the business model I was blown away by what I saw, and I knew at that moment that I had found the industry that I wanted to be involved with for the rest of my life.
Through my experiences starting as a sales rep, I quickly learned that there were many improvements that could be made on the Corporate side to facilitate stronger relationships with the sales force and cohesiveness of individual and collective goals between the Executives and the Independent Reps. From my time as a sales rep I had noticed that there was an unhealthy gap between Corporate and the Field, and I wanted to do something to close this gap and further unify the people.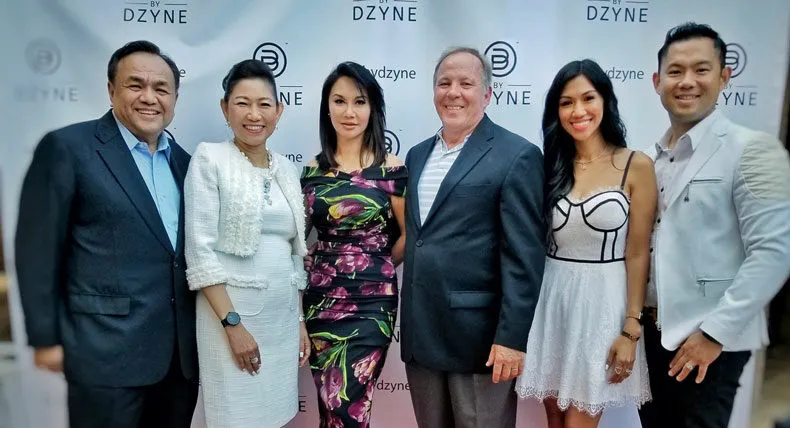 I vowed that I would focus all my energy on creating a platform where people felt respected, appreciated and valued for the work they put in. That was when I decided to leave the field in order to build and design my own company. In 2000, I started my first company with a vision to be primarily focused on the customers and distributors. In network marketing, the distribution channel is the people who share and promote the products, so without them, you don't have a business. It is imperative that we become "people-centric" in order to thrive in this industry.
When I met Nat & Chanida Puranaputra, Chad & Nattida Chong and Henry Marsh, the other co-founders of ByDzyne, and they shared their heart and vision for what they wanted to create together, I knew that I had found the right team of people that would finally allow me to achieve my long-term dream.
My promise as President of ByDzyne is to do everything in my power on the operational and logistical side, to build and deliver the solutions that the field needs to effectively build their businesses and maximize their success. Together with the field experience of Nat & Chanida and Chad & Nattida, I know we have the talent and work ethic on board to take this company around the world and become a huge industry success story.
I will do whatever it takes to propel ByDzyne beyond the status-quo and to provide a launching pad for thousands of people to reach their goals and fulfill their dreams. Together with our incredible team, I am living and breathing ByDzyne 24/7 in order to hit every single milestone we have on our radar and reach every goal we have set out to attain.
I have never seen a team as capable and experienced as what we have put together at ByDzyne, and I am 100% confident that everything has aligned at this time to launch us beyond that which we have dreamed or imagined.
Our systems, back office, and tools are being crafted in-house by some of the most talented and capable people in their respective fields. This allows us to move much faster than many companies in this industry and to shape and adapt as the global business landscape evolves and new solutions are needed.
It also allows us to provide business-building components to the field that excel beyond what the typical company provides. Our goal is to continue to build tools that help our members grow their businesses — detailed reports, advanced analytics, and important information at their fingertips — things that reps always ask for but are never provided. We give them all the tools they need to succeed while making it as simple as possible.
This agile business model increases our value proposition and allows us to meet the demands of our customers and Brand Ambassadors in multiple markets and multiple product verticals much more efficiently.
We set the bar high together as a team, with a vision to create a legacy company that people around the world can plant their flags in for the long-term. We have all the right ingredients in place to make it happen and that is what we're going to do. We are living our life ByDzyne and invite you to join us as we set out to make history together."
About ByDzyne
ByDzyne's multi-faceted approach disrupts the traditional industry model by first understanding that one size DOESN'T fit all.
You were born into a particular culture, with unique tastes, interests, and desires. ByDzyne was created with a mission to celebrate your uniqueness and empower your extraordinary potential. Our exceptional "culture-crafted" products meet distinct needs in key consumer markets, and our lucrative business opportunity was formulated to fuel your ideal lifestyle, as YOU see fit.
Our visionary leadership wanted to create an unparalleled company with your individual needs in mind, whether as a consumer or Brand Ambassador. This customizable approach is a driving force that propels everything we do and will do in the future.
We are launching into not one but FOUR of the fastest growing multi-trillion dollar industries, creating one of the most explosive opportunities in the market, starting with technology, beauty, wellness, and travel.
Our mission is to continue to expand our global footprint into multiple verticals to maximize your income opportunities, capitalize on trends, and gain market share in upcoming industries as they advance. Soon we will be adding a digital category to our product lineup, further strengthening our value proposition.
Through ever-evolving innovation, and with utmost integrity, our experienced Corporate Team strives to stand apart from the pack, and build a legacy you can be proud of; one you can truly call home. We are ByDzyne. Where limitations don't exist. For more information please visit www.bydzyne.com