MONAT Harnesses The Power Of Product Sampling
May 29, 2019
By Team Business For Home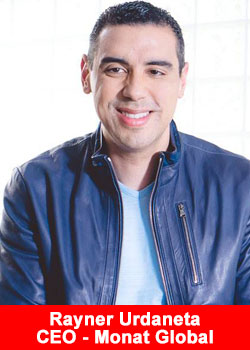 MONAT Global has proven that an ideal way to gain new customers and increase engagement with existing customers is through a robust yet simple sampling program.
Someone tries the product. They love the product. They convince their friends to try the product. Their friends try and love the product. Rinse and repeat.
Historically, product sampling has been very expensive, very time consuming and also very difficult to implement as a duplicable system for growth. From social sharing and address collection to production, assembly and shipping, it's a logistical nightmare.
MONAT, however, has worked diligently to marry technical and marketing solutions to solve this perennial challenge. By streamlining the sampling process, their distributors (known as Market Partners) can focus on what they do best—sharing—and the rest is done behind the scenes.
Digital Sampling Platform Provides Simple, Powerful Engagement
The MONAT Connect app, powered by Sound Concepts, provides a variety of prospecting tools and functionality for MPs to engage with prospects and educate new customers.
The native, in-app Sampling Platform is one of these. Its primary features allow members to send a hair product sample directly to prospects, or to direct prospective customers to their personal sampling site and request a free sample, paying only for shipping & handling.
A fulfillment team then assembles the mailer with the corresponding product samples. Each mailer includes a professionally designed marketing piece, a personalized letter from the MP to the prospect.  And the postage label even displays the Market Partner's return address.
To top it off, a series of automated emails – a drip campaign – are sent to the prospect to educate them on the products, with links to learn more, contact their market partner, and purchase.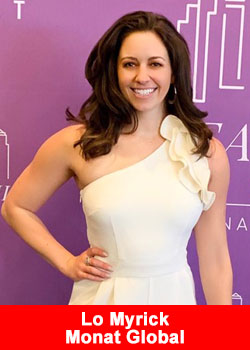 All activity (clicks on links, interaction with links in emails and so forth) is tracked and available for the Market Partners, including the "shipped" and ''arrived" notifications. MONAT Corporate staff also has access to detailed reporting which shows all program activity.
"We know how much our Market Partners are juggling as they build their businesses, making their own sample packs and running to the post office is so time consuming. Our App Sampling Program allows makes sampling more accessible and duplicable,"
says Lo Myrick, Director of Market Partner Experience for MONAT.
"I love that the mailers have been specifically designed for this program and especially that the App triggers the Market Partner to follow up with prospects, a key to conversion. We're very happy with our conversion rates just a few months into this program!"
Success Points to Expansion of Sampling Platform
So far, MONAT offers samples of their Home Hair Spa products to address three of the most common hair concerns: volume, hydration, and restructuring. Due to the success of the program, they are planning to expand these offerings before the end of the year.
Sarah Hill, one of MONAT's top income earners, immediately jumped into the sampling program with incredible results:
"I have mostly avoided sampling since I started this business because it was too time-consuming. Now, I have the link in my Instagram profile and refer my prospects directly to my site. They get a sample in a few days and I know exactly when to follow up with them. Such an easy way to convert a cold lead to a new customer!"
About MONAT
MONAT offers revolutionary, anti-aging products that are taking the hair care world by storm. It's high-end, naturally-based hair care that works! MONAT's products are vegan and don't contain parabens, phthalates, triclosan, or other harmful ingredients. Once a prospect tries MONAT, they're almost guaranteed to want to purchase more. For more information please visit www.monatglobal.com