VYVO – Thousands Of New Business Partners Continue To Join
May 29, 2019
By Team Business For Home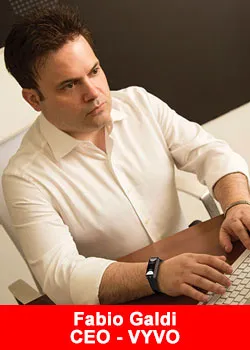 April 16, 2019, was a history-making date for VYVO.  In a rich and powerful global launch conference, VYVO's CEO and President, Mr. Fabio Galdi officially launched VYVO, complete with a stunning vision, innovative product development plans, and a highly generous and effective business opportunity.
This level of a cutting-edge value proposition with its unique scope and one-of-a-kind fusion of health, technology, prosperity and entrepreneurial leadership development has never been seen before in the worldwide network marketing profession.
Record-breaking performances are now rolling in, making the stunning and early momentum of VYVO something of great distinction.  May 20, 2019 – only 4 weeks from the official global launch – VYVO Japan is already creating extraordinary results. Four unbelievable new ranks have been achieved and thousands of new business partners continue to join the VYVO opportunity.  Massive success is creating a cavalcade of even bigger success!
The VYVO Millionaire Club has welcomed new and inspiring leaders from Japan.  Their commitment and belief in the VYVO vision are already creating brand new VYVO victory stories.
Ms. MAMIKO NONAMI, has achieved the President Millionaire rank.  She embodies the purposeful and wise vision of a leader who is  continually and personally involved in the business development of her team and the company, as a whole.  She has dedicated her life to assisting other people obtain greater amounts of personal freedom and to enhance their personal life values.
Ms. YUI TANAKA, with her youthful example of a strong work ethic has also achieved the President Millionaire rank. She was captivated by the VYVO story of combining great elements such as artificial intelligence, big data, and anti-aging strategies. This vision ignited her desire to make a difference and build a wonderful VYVO team to help many people Make Life Wonderful.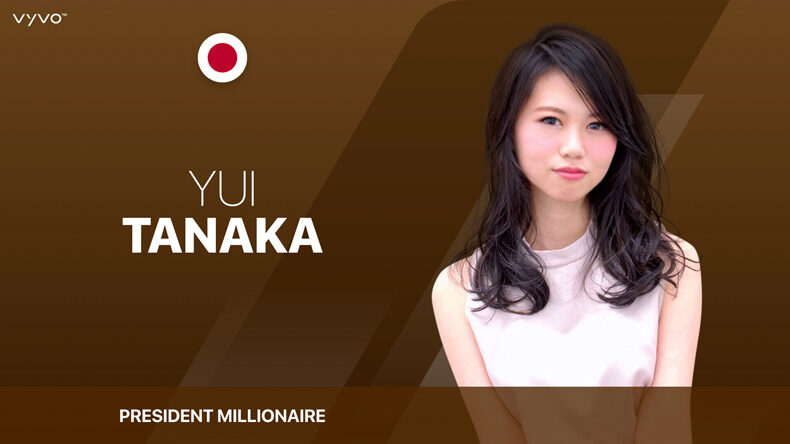 Mr. MICHIHIRO KATAOKA and Mr. KAZUYA MARUYAMA are the first President Millionaires following VYVO's global launch.   In only 3 weeks, they broke all of their personal records by achieving the Double President Millionaire rank.  Their incredible action level has matched the company vision and they have exploded with great passion and success.   They are examples of skills, dedication, commitment and perfect timing.  They are pace-setters in VYVO's worldwide Smart Revolution.
Today, Japan  is on top of the world as witnessed by extraordinary results, powerful leadership, and the signature of dynamic positivity which guides their daily pursuit of excellence.   Japan only has time for winning and setting more and more new records.
Japan's grasp of the VYVO vision is fueling their day-to-day performances which is translating into inspiring results that are exceeding all expectations.
About Vyvo
Vyvo headquarters are based in Singapore, with US offices in Miami, Florida, and Provo, Utah.
Vyvo stands apart as a fast-growing company and a leader in the Network Marketing Industry. In its ten offices distributed across the globe, Vyvo employs the brightest minds, the best professionals and highly motivated personnel to drive its business forward with the most exceptional quality and creating sustainable and valuable opportunities for its distributors worldwide.
Using innovative products and a proven, direct selling business model, Vyvo helps its distributors around the world to transform their lives, their livelihoods, and that of their loved ones.
For more information please visit www.vyvo.com