Younique Sales Decline – Struggles To Recruit
May 10, 2019
By Team Business For Home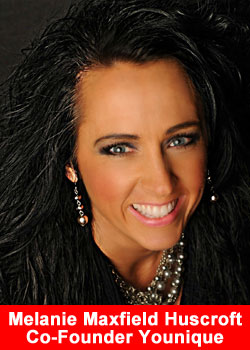 Coty (NYSE: COTY) is one of the world's largest beauty companies with over $9 billion in revenue and owns brands such as Covergirl, Max Factor, Bourjois and Rimmel, Calvin Klein, Marc Jacobs, Hugo Boss, Gucci, and Younique.
Coty is under pressure to turnaround its peer-to-peer social selling brand Younique, which is struggling to make sales just two years after the beauty giant invested $600 million for a 60% stake in the business.
According to an interview with Coty CEO Pierre Laubies in the drum.com:
Younique is a digital-only equivalent to Avon. Its sellers – which it calls 'presenters' – buy their own e-commerce sites, purchase inventory and are given sales and digital marketing advice to help them grow their businesses. They receive 20% commission on sales made – a figure that increases to 25% if they make more than $1,000.
Sellers can also earn rewards from social selling 'parties' and apply for credit cards depending on how much they sell. They can earn more commission if they recruit their friends or family into the scheme.
However, Younique revenues and profits were down year-over-year according to Coty's third-quarter earings results released this week.
"The weakness is relatively simple," said chief executive Pierre Laubies.
"Younique, like all multi-level marketing businesses, [has gone] through a phase of classic hype. Unfortunately, we are in the de-hype phase."
But there's a little more to it than that. Laubies admitted that the overly complex business has meant that it has struggled to recruit 'presenters', who are suffering from 'fatigue'.
Recruitment efforts may also have been hampered by claims that presenters are struggling to make money. A BBC documentary exposed how easy it was for them to get into debt, for example.
"We have an agenda of simplification there," assured Laubies.
Then there's the impact of Facebook's algorithm changes. When the platform made tweaks that downgraded brand content, Younique, whose sellers rely on Facebook and Instagram for marketing, subsequently struggled to get in front of buyers.
"Algorithm changes at Facebook have probably not helped the performance of the Younique business. So, we are engaging into a dialog with Facebook specifically on this matter," Laubies continued.
"Possibly, we need to look at expanding into other digital media channels beyond Facebook to develop the business, and we are exploring this opportunity. So, that's broadly speaking the actions that are in place."
The final prong in Coty's turnaround plan for Younique is improving the "rhythm of innovation" around its core products.
"Following the laws of innovation of the industry are going to be mission-critical for Younique going forward. But we clearly monitor the situation very closely."
However, Younique isn't the only part of Coty's business that it has put under the microscope.
Since acquiring 40 beauty brands from Procter & Gamble in 2016, it has been navigating supply chain and distribution problems.
Its consumer beauty division, which contains mass market brands such as CoverGirl and Rimmel, has been struggling, with like-for-like sales down 10% in the third quarter.
It claimed 60% of the business is "performing strongly" but there are several areas where it's looking to make efficiences, including its media and marketing spend.
Though its overall ad spend hasn't changed considerably it wants to focus any advertising efforts behind a more limited number of brands. This has seen it allocate budgets away from consumer beauty and into categories performing more positively, including luxury.
It's also tried to cut any non-working media from plans, such as sampling, which it's found to be "not positive necessarily all the time."
"Over time, we will invest in media in consumer beauty […] this year, we need to manage a pragmatic fine line," said Laubies.
Coty will "advertise as much as [it] can afford" for the remainder of the year and reconsider its options for the category in the year ahead if it can improve its gross margins through a number of cost-cutting initiatives.
"We'll improve the gross margin and invest in working media at the expense of the other over-the-budget into the P&L of the company. So, that's very clear intention. And this working media will not only be reinvested, but they will be reinvested in a more focused manner.
"So, that's the fabric of our plan for fiscal year 2020. And I feel very confident that it will change our trajectory. It won't change the trajectory of the category. That is very clear. That's not our intent, but it will change the trajectory of our market shares in the category, and that's the plan."
Overall, Coty's net revenue fell 10.4% to $1.99bn, missing the average analysts' estimate of $2.06bn. Shares fell 9% on the update.
As first published by  thedrum.com
About Younique
Founded in 2012 by Derek Maxfield and Melanie Huscroft, Younique is a disruptive, peer-to-peer e-commerce platform that enables its community of independent presenters to leverage social media to market and distribute Youniques line of innovative beauty products.
Younique offers high-quality cosmetic and skin care products via its approximately 200,000 active presenters, selling in 10 countries.  The company's product philosophy focuses on the intersection of science and nature to offer innovative and trend-leading products that support strong brand recognition with loyal presenters and consumers.
Younique is a mission-first company, committed to uplifting, empowering and validating women everywhere. The company currently operates in the following markets: United States, Canada, Mexico, Australia, New Zealand, the United Kingdom, Germany, France, Spain, and Hong Kong.