AdvoCare Sending Warning Letters To Former Distributors?
June 4, 2019
By Team Business For Home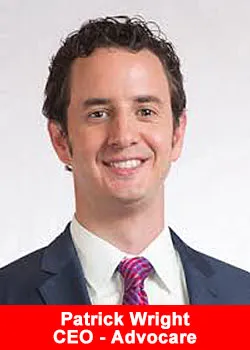 MLM Attorney Kevin Thompson commented on his facebook:
I hear AdvoCare has been sending warning letters to several distributors that are leaving to build with other network marketing programs.
Question:
If AdvoCare eliminated their network marketing plan because it was "the only viable option" (as per their announcement), does that not imply that their current model is NOT viable i.e. illegal?

And if it's illegal, why do they think their contract is even enforceable?
If they sue distributors for leaving AFTER they announced the "modification" to their pay plan, the distributors will certainly fire back and argue that the contract is unenforceable because AC was operating as an "unviable" business model.
They can use AC's press release against them.  Should be interesting.
Candidly, AdvoCare cannot have their cake and eat it too.  If they eliminate the networking model, they need to be ok with people monetizing their influence at alternative pastures.  Just my opinion.
About the AdvoCare International, L.P.
At AdvoCare, We Build Champions®. Backed by the most credible scientific research and internationally recognized Scientific and Medical Advisory Board, AdvoCare offers premium nutritional, weight- management and sports-performance products.
AdvoCare is a family-owned company founded in 1993 and is headquartered in Plano, Texas. For more information about AdvoCare, visit advocare.com.