Business For Home – Network Marketing Management Buy-Out Or Buy-In
June 28, 2019
By Team Business For Home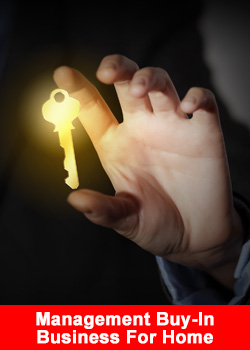 Business For Home has an extensive worldwide network of investors specialised in Network Marketing, such as Business Angels, Venture Capital (VC) top executives and fulfilment companies either to assist in launching and scaling network marketing operations worldwide, and/or to bring in capital to finance explosive growth or opening up international markets.
What is a Management Buy-In?
A management buy-in (MBI) is a corporate action in which an outside manager or management team purchases a ownership stake in a network marketing company, but leaves the existing management team in place. This type of action can occur when a company appears to be undervalued or has challenges.
Usually, the new team will be led by a network marketing executive with significant experience.
Understanding Management Buy-In (MBI)
A management buy-in differs from a management buy-out (MBO). With an MBO, the company's existing management purchases the company. MBO's typically require financial resources beyond those of management, such as a bank debt or bonds. If a significant amount of debt financing is required, the deal is described as a leveraged buyout (LBO).
A Management buy-in is a win – win case, the company raises extra capital, as network marketing field and management experience.
How we work – the search assignment
Business For Home connect investors and companies. In general a management buy-in occurs by existing MLM – Network Marketing companies with annual sales of $10 – $250+ million.
We assess market availability, and connect parties who not only have the required experience and expertise but are the correct cultural fit with the organization.
To ensure the effectiveness of multi-country and international search assignments, Business For Home leverages the strength of its global network.
Non-disclosure agreement
When two companies or individuals consider doing business together, they need to have access to the relevant business processes and key figures to decide whether or not to start a business relationship. It is therefore necessary to sign a non-disclosure agreement in which both the company as Business For Home is obliged to maintain the strictest confidence.
How to contact us
It's obvious all enquires will be handled confidential. Please fill in below form and we will contact you within one business day.
Management Buy-in Buy-Out contact information