ByDzyne Opens Brazil For Latin America Market
June 19, 2019
By Team Business For Home
Only 6 weeks ago, ByDzyne™ officially opened their URL doors to 25 countries spanning North America, Asia, and Europe. By mid-May offices were opened in Thailand and Hong Kong, and a brand new product entered their wellness vertical, specifically released in line with their cultural-centric product development mission.
ByDzyne™ once again makes headlines this June as it enters the Brazilian market in a big way by acquiring and partnering with the Brazilian network marketing company Vlife. This acquisition reunites Vlife Co-Founder Mauricio Patricino and ByDzyne™ Executive Vice President and Co-Founder Henry Marsh who were previously partnered together in MonaVie and built a $100 million business in Brazil.
Yet another milestone in ByDyzne's strategy to become a premier global enterprise, Vlife brings to the current Wellness and Beauty verticals an additional 29 products developed specifically for the Brazilian market.
"We are not a one-product or one-industry company because we understand that people, culture, and countries are all unique"
said ByDzyne™ Chairman & Co-Founder Chanida Puranaputra.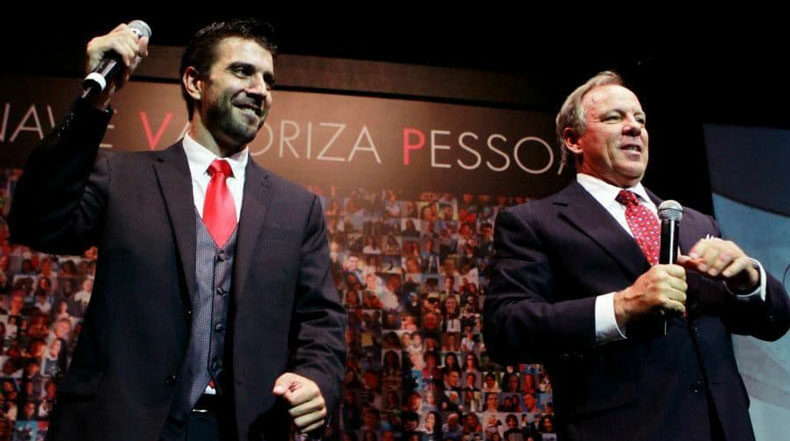 Vlife's products that will now be offered by ByDzyne™ Brazil include food supplements, protein shakes, collagen drinks, food for hair & nails, energy drinks, personalized cologne/perfume, facial masks, and hair products. This strategic move directly aligns with ByDzyne's mission to be fluid, and culturally-craft products that meet distinct needs in key global consumer markets.
" In my 27 years of experience, which includes 7 different startups in several different countries, I have always dreamed of building a company that lasts,"
said Mauricio Patricino.
"It's very painful when we have to move from one company to another. I created Vlife with the right culture to last but it was still missing a strong global structure.

This merger with ByDzyne™ is a no brainer because we share the same culture, values, and vision. We now have a great formula for success and with the right understanding, Brazil will be the gateway to the Latino market. I can't express in words the huge vision I have for our future sharing success and blessings all over the world."
" I am so excited to be able to partner with Mauricio Patricino once again.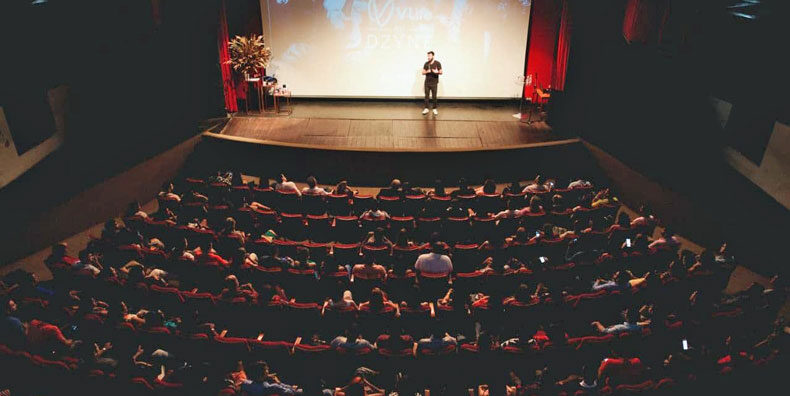 When we started ByDzyne™ Mauricio was one of my very first calls because I love Brazil and I knew that if Brazil was going to be a giant market for us we needed Mauricio.
All the distributors that have worked with Mauricio love and respect him because he is a man of integrity and passion, and he always puts the distributors as his number one priority. Mauricio is not only the president of ByDzyne™ Brazil but he is also overseeing all of ByDzyne™'s operations in Latin America."
stated Henry Marsh.
As ByDzyne™ continues to implement it's global strategy and mission to provide and create a home for our customers, brand ambassadors, and leaders with unlimited options and possibilities, it has already secured strong global market footholds. The Asian markets led under the leadership of Nat & Chanida Puranaputra, the USA market under Chad & Nattida Chong, and now the Brazilian/Latino markets under the leadership of Mauricio Patricino are poised to dominate the industry and be leading examples of what future markets can accomplish.
Through it's top of the line products, lucrative opportunity, and unwavering integrity, ByDzyneTM will undoubtedly break the mold by tapping into numerous Trillion-dollar industries to provide numerous Trillion-dollar opportunities worldwide. Look for more announcements as ByDzyne continues rolling out its global markets.
About ByDzyne™
ByDzyne's multi-faceted approach disrupts the traditional industry model by first understanding that one size DOESN'T fit all.
You were born into a particular culture, with unique tastes, interests, and desires. ByDzyne™ was created with a mission to celebrate your uniqueness and empower your extraordinary potential. Our exceptional "culture-crafted" products meet distinct needs in key consumer markets, and our lucrative business opportunity was formulated to fuel your ideal lifestyle, as YOU see fit.
Our visionary leadership wanted to create an unparalleled company with your individual needs in mind, whether as a consumer or Brand Ambassador. This customizable approach is a driving force that propels everything we do and will do in the future. We are launching into not one but FOUR of the fastest growing multi-trillion dollar industries, creating one of the most explosive opportunities in the market, starting with technology, beauty, wellness, and travel.
Our mission is to continue to expand our global footprint into multiple verticals to maximize your income opportunities, capitalize on trends, and gain market share in upcoming industries as they advance. Soon we will be adding a digital category to our product lineup, further strengthening our value proposition.
Through ever-evolving innovation, and with the utmost integrity, our experienced executive team strives to stand apart from the pack, and build a legacy you can be proud of; one you can truly call home. We are ByDzyne™. Where limitations don't exist. For more information please visit www.bydzyne.com.