Monat Global Wins Videographer Awards
July 27, 2019
By Team Business For Home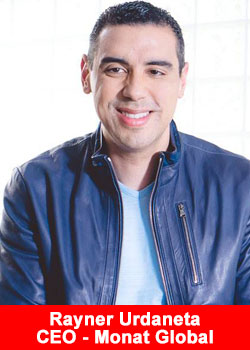 Global hair care brand Monat received six awards and two honorable mentions in the Videographer Awards 2019 international competition, which recognizes outstanding achievements in video and digital production skills. Monat's videos were announced as winners from the early deadline (June 20). All award results will be posted by Aug. 1.
"Videos are an important way to communicate Monat's story,"
said Stuart MacMillan, president, Monat Global.
"We find them highly engaging for our audiences.

Whether we're talking about the Monat opportunity, our products or Monat Gratitude, it's a highly effective medium for us. We're pleased to be recognized for multiple videos."
Monat received three Awards of Excellence for:
Their three Awards of Distinction are for:
Honorable mentions included Monat Gratitude: Coffee Talk and Monat Gratitude: Behind the Movement with Joshua Coombes. All eight videos, and more, can be seen on Monat's YouTube channel.
"Winning six awards and receiving two honorable mentions is very exciting. We've created a company with exceptional products and hired talented individuals. We are sincerely grateful for the recognition of our hard work," said Ray Urdaneta, CEO of Monat Global.
The Videographer Awards is administered and judged by the Association of Marketing and Communication Professionals. Since 1994, thousands of production and communications professionals have entered their best and most creative work. The goal of the Videographer Awards is to identify and recognize the video artisans who excel in the scope of their own environment.
Winners are selected from 166 categories under the heading of Video Production, Web Based Production and Television Production. The Award of Excellence is awarded to those projects that the judges deem are written, produced, shot and/or edited in an exceptional manner. The Award of Distinction is awarded for projects that exceed industry standards. The Honorable Mention designation is for work that the judges felt was also worthy of recognition.
About MONAT Global
MONAT Global is a wholly owned subsidiary of Alcora Corporation, whose holdings include L'EUDINE Global, an established Direct Selling company specializing in premium beauty and wellness products throughout the US and Latin America, and B&R Products, Inc., their research, development and manufacturing Laboratory subsidiary. All three companies are headquartered in and around Miami, Florida.
MONAT was founded in 2014 to enter the multi-billion dollar haircare market and provides groundbreaking opportunities through a novel Social Marketing approach to Direct Sales. The company offers a unique and exciting business model and one of the most generous compensation plans in the U.S., Canadian and U.K. markets.