AIM Global Officially Opens New Building in Cebu, Philippines
October 21, 2019
By Team Business For Home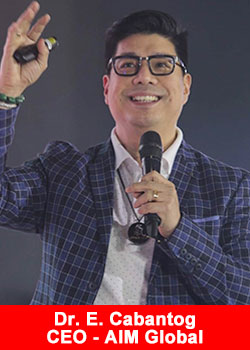 Last September 28, 2019, Alliance In Motion Global officially opened its new building in Cebu City. Cebu is the country's oldest city and the first capital of the Philippines. It is the "Second City" of the country after Manila, where the main head quarters of the MLM-Direct Sales giant is located.
Dubbed as the 'Queen City of the South', Cebu City is a 1st class highly-urbanized city of the island of Cebu in the Central Visayas Region, Philippines. It is situated in the middle of the eastern side of Cebu Island, the center of Metro Cebu, and the second largest metropolitan area in the Philippines by population, economy and land area.
This highly-urbanized city is considered a melting pot of various investors and entrepreneurs not only from the Central Visayas Region but also from its neighboring islands including Mindanao.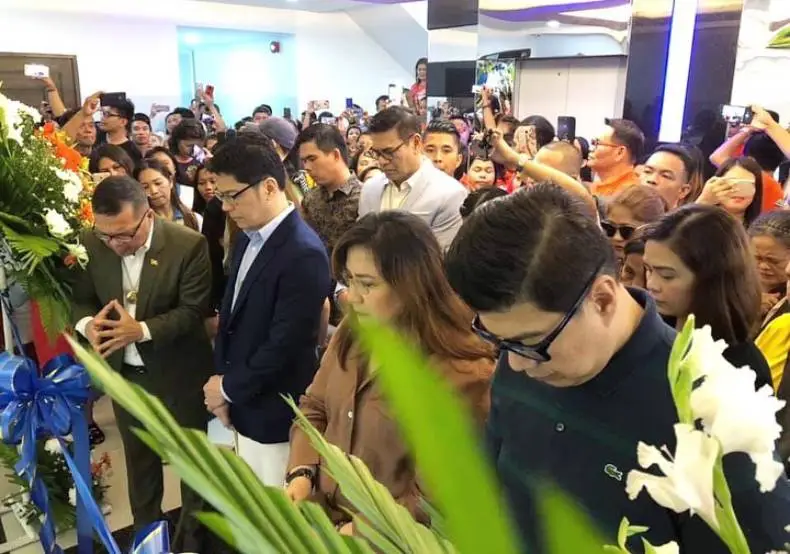 With that in mind, setting up a business in Cebu City has always been a promising stake for Alliance in Motion Global.
As it is another first in the MLM-Direct Sales Industry in the Philippines, AIM Global Cebu started its festivities on September 29, 2019 with a moving charity event organized by ALIVE Foundation. AIM Global Executives, several top leaders and staff joined the heartwarming gift-giving program at the Guba Elementary School in Cebu City, where 1,050 students received bags of essential goods, school supplies, and toys.
The next day, September 27, 2019 was the auspicious celebration. Top 20 Leaders, members of AIM Global's Hall of Fame, and prominent leaders from Cebu joined the impressive Grand Parade.
With over 3,000 attendees, the much-awaited grand launching of AIM Global Cebu Building was graced by the presence of the company's Board of Directors, Chief Executive Officer & Visionary President Dr. Ed Cabantog, and Chief Marketing Officer Mr. John Asperin, with company Vice Presidents Engr. Jurgen Gonzales and Mr. Arnel Limpin, and Director for International Affairs and ALIVE Foundation Chairman Dr. Connie Cabantog.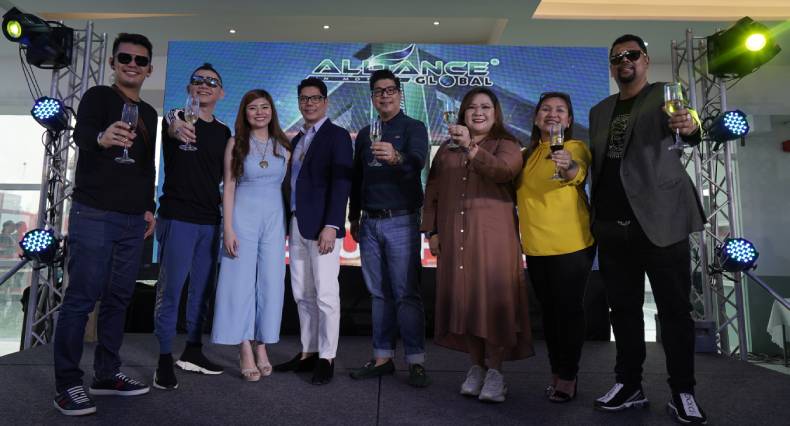 After the ribbon-cutting ceremony, everyone swarmed at the new AIM Global Cebu lobby. The Board of Directors led the tour around the building.  Aside from the vast lobby at the third floor, one of the main attractions is the 500-persons seating-capacity Training Room while at the building's seventh floor, the 1,500-persons seating capacity training room wowed the guests and distributors who attended the grand launch.
"If you are with us from the start, you also grow with us. Because at AIM Global, we do not aim to stay small. We become bigger and bigger. If you follow those who improve, you will also improve. But if you follow those who are failing, you will also fail. At AIM Global, we don't let each other fail, we become bigger and better." – Chief Marketing Officer Mr. John Asperin
Bringing the excitement through the roof, AIM Global's Chief Marketing Officer and 'Mr. Excitement', Mr. John Asperin took center-stage to warmly welcome
the 3,000 attendees. Mr. Asperin also thanked everyone who trusted, believed, and supported the company for more than 13 years. He congratulated them for growing along side with the company and for successfully achieving their own goals and making their dreams of financial freedom come true.
"We are the first and only MLM-Direct Sales company in the Philippines who built our own building in Cebu. Simply because we see the huge potential here in Cebu and in the Visayas area. From here on out, we will only get bigger. Why? Because we mean business." – Chief Executive Officer & Visionary President Dr. Ed Cabantog
With a huge and grateful smile on his face, AIM Global's Chief Executive Officer Dr. Ed Cabantog assured his audience of the continued plans for success of the AIM Global Cebu branch. He further expressed that "we want to better and improve our services, that's why we have this building. In the near future, we will launch divisions, we will launch vertical integrations, which will connect our businesses to AIM Global. We will use these facilities to further the success of AIM Global!"
The grand launching event ended with the resounding pop of champagne bottles as the Board of Directors, the member of AIM Global's Hall of Fame, Top 20 leaders, staff and distributors shared a grand toast to wish AIM Global's irrefutable and continuous success in all of its branches all over the world and for the pro-distributor company to have 13 more prosperous years in the MLM-Direct Sales industry.
ABOUT AIM GLOBAL
Founded by Network Marketing icons Raymond "John" Asperin, Engr. Francis Miguel and Dr. Eduardo Cabantog in 2006, Alliance In Motion Global (AIM GLOBAL) is the leading direct sales network marketing company in the Philippines. The company markets and distributes top of the line Nutraceutical supplements, weight loss wellness products, personal care and skincare products, functional beverages and premium lifestyle products.
The company is a proud member of MLMIA (Multi-Level Marketing International Association) in USA, founding member of Direct Selling Association in Pakistan (DSAP) and Direct Selling Education Institute (DSEI) of Dubai, UAE.
AIM Global has 130 business center offices in the Philippines and has global offices in 20 countries namely Hong Kong, Singapore, Taiwan, Brunei, Papua New Guinea, UAE, Bahrain, Kuwait, Pakistan, Nigeria, Ghana, Kenya, Uganda, Togo, Ivory Coast, Cameroon, Tanzania, Rwanda, and the Solomon Islands.
AIM Global is categorized as "+AAA" business opportunity, Top 100 Solid MLM Direct Sales Company 2018-2019, Top 10 Momentum Direct Selling Companies 2018-2019, Top Direct Selling CEO 2014-2019, Founder/Director/CEO and Visionary President Dr. Eduardo Cabantog as one of the Ambassadors of Network Marketing – Hall of Fame 2018 by Business For Home, top awardee in the Direct Sales category of Asia Pacific Entrepreneurship Awards 2017, winner at the International Innovation Award 2018 for its revolutionary Daily Payout System, and one of the awardees for Asia's Best Performing Companies at the 6th Asia Corporate Excellence and Sustainability (ACES) Awards 2019.