Touchstone Essentials Makes Its Mark With Innovative Gift Card Program
October 8, 2019
By Team Business For Home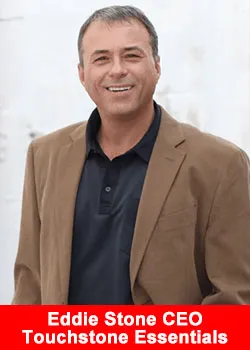 Touchstone Essentials' "Give Goodness, Get Goodness" gift card program adds a breath of fresh air to the MLM industry.
In the age of Social Media where every other post seems to be promoting something, capturing prospects' attention is harder than ever. For a brand where quality is the focus, getting individuals to actually experience the products is the only thing that matters.
For CEO and Founder Eddie Stone, giving away over $10 million in free gift cards was not only a no brainer, but a next-level move that solidifies their mark on the industry.
"There's a big reason people all over the world dedicate their lives to sharing and marketing products through the direct sales industry, aside from making money. That reason is because they truly want to share a product that helped them, with the people they know and care about. Plain and simple.
We also know that people don't mind paying more for quality when they know the value is there, but it can be hard to get people's attention. Our innovative Gift Card Program takes care of both of those issues,"
said Stone.
To date, Touchstone Essentials has issued over $10 million in free gift cards, while at the same time still paying full commission to their reps, known as Visionary Business Owners or VBOs.
Stone explains,
"I wanted a simple and easy way for our partners to share the goodness of our products, because once people experience the benefits, they keep coming back for more.

A straight up $50 savings off the first order is a big value for the consumer, and by paying full commissions on that order we reward our VBOs for the right activities."
Touchstone Essentials' program is available for new VBOs on day one with anywhere from one to five free $50 Gift Cards immediately added to their account. Then each VBO can continually earn additional free $50 Gift Cards to give, through everyday business activities, so they have a constant supply to share.
Each gift card code is unique, and the company also provides an automated e-share system so that a VBO can electronically "gift" a card, and an email is sent to the recipient with everything they need to save $50 off their first order of $75 or more. Automated follow up reminders are also included.
"With thousands of 5-star ratings of our products, our customers are our biggest fans. Our free Gift Card Program is an easy way for our VBOs to grow their business through sharing something they love. And it's an exciting addition to the advanced digital marketing system we offer for all our VBO partners,"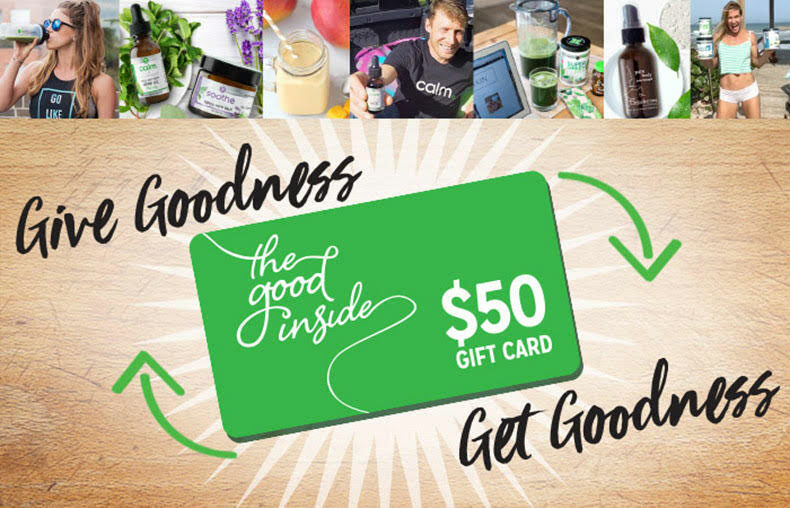 adds Stone.
About Touchstone Essentials
Touchstone Essentials was founded in 2012 by 30-year industry veteran, Eddie Stone, with a vision of organic goodness accessible to everyone. They ship to over 60 countries around the world. Touchstone Essentials has been experiencing double-digit growth over the past 3 years and with the recent launch in August 2018 of the organic CBD hemp oil line, things have started reaching critical mass.
They describe themselves as proud rebels with a cause, offering products for Daily Detox, Organic Superfoods, and CBD. When you join as a VBO, you become a visionary business owner. As a VBO, you're the CEO of your own empire, but you're not alone. Touchstone Essentials offers an advanced digital marketing system with a trove of resources, all at no additional cost. This includes a TheGoodInside.com e-commerce site, blog, and e-newsletters, social media retargeting and more. For more information please visit www.thegoodinside.com