Touchstone Essentials' Denise Longtin Leads With The Power Of Purpose
November 22, 2019
By Team Business For Home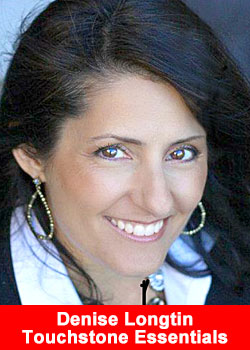 To say Denise Longtin loves the direct selling industry is an understatement. She thrives in it. While she'd successfully worked in the corporate world for several years, she always knew there was something more. There was something better.
"In a corporate job you can come in every day and do your absolute best or your absolute worst and you get the same paycheck. If you want anything that's even slightly out of your means, you just have to wait and save.

I found the direct sales industry intriguing because I could make money on my own terms."
When she was first introduced to direct selling, she didn't take it seriously. She dabbled on the side and enjoyed the extra cash. Then life happened. Her youngest was born with severe cerebral palsy and needed fulltime attention. Denise was forced to leave the corporate world to navigate what would become her new life.
"I got more involved in the industry because I realized that I needed to contribute financially and this industry allowed me to work anywhere—from a hospital room, a doctor's office—wherever."
Denise found great success in direct selling, but says the industry gave her so much more than financial stability. It gave her a new purpose.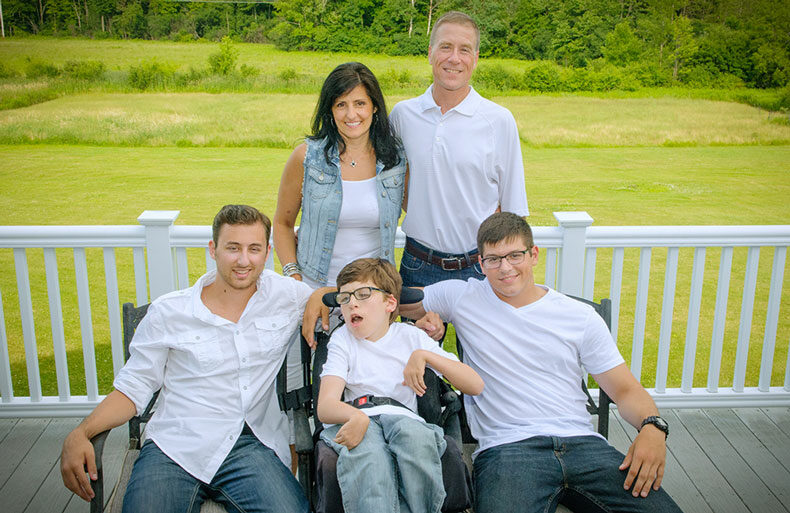 "You get to a point in your life where you lose yourself in the people you love. You look in the mirror and think, where did I go? This industry allowed me to develop a part of myself for myself. Not for the struggling mother or devoted wife. Just me."
Once she began unlocking her own personal and professional potential, she became driven to help others unlock theirs. She thrived on impacting people from a motivational standpoint, and the more she helped others, the more it energized and fulfilled her.
"It's a benefit of direct selling that you don't often hear about, especially for women. I had built something that was mine, aside from my family. I think a lot of women need that sense of identity back and more importantly they deserve it. No other industry encourages this kind of self-development and supportive camaraderie."
It was that personal development and camaraderie that gave Denise the strength to face what came next. Breast cancer. Right around that time she was introduced to Touchstone Essentials and says it opened her eyes to the importance of what you put in and take out of your body.
"Touchstone Essentials' organic, plant-based nutrition had such a major impact on my road to recovery, I knew I needed to tell as many people as possible. The more I learned, the more excited I got about getting people to understand that there are options and we have choices."
Denise doesn't use words to convince people, she shares from the heart. She believes in growing her business organically just by being true to herself. She says once people realize your intention is truly for their benefit, they're more receptive to what you have to say.
"Touchstone Essentials makes sharing easy. My whole family uses and benefits from the products. I'm sharing from my heart, because what we have is unmatched. I'm thrilled if someone wants to join my team, but it's not my primary goal. My goal is to spread awareness."
Despite her hardships, Denise believes she wouldn't be who she is without them, and for that she is genuinely grateful. She had no choice but to find strength, and without it, she would never have found her purpose.
"The direct selling industry saved my life in more ways than one. Most of all, it helped me find my purpose. It reawakened my passion for making a positive impact on others, and Touchstone Essentials broadened that purpose. I now have an even deeper passion to make a positive impact on the world."  
About Touchstone Essentials
Touchstone Essentials was founded in 2012 by 30-year industry veteran, Eddie Stone, with a vision of organic goodness accessible to everyone. They ship to over 60 countries around the world. Touchstone Essentials has been experiencing double-digit growth over the past 3 years and with the recent launch in August 2018 of the organic CBD hemp oil line, things have started reaching critical mass.
They describe themselves as proud rebels with a cause, offering products for Daily Detox, Organic Superfoods, and CBD. When you join as a VBO, you become a visionary business owner. As a VBO, you're the CEO of your own empire, but you're not alone. Touchstone Essentials offers an advanced digital marketing system with a trove of resources, all at no additional cost. This includes a TheGoodInside.com e-commerce site, blog, and e-newsletters, social media retargeting and more. For more information please visit www.thegoodinside.com