Doug Seamans Becomes Global Brand Ambassador For Touchstone Essentials
January 31, 2020
By Team Business For Home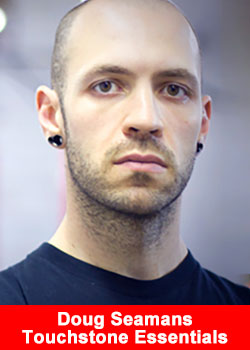 Doug Seamans is the embodiment of strength and discipline. As a martial artist and world champion professional kettlebell athlete, he constantly challenges himself to do more.
"Since my first competition on 20kg long cycle back in 2014 I have competed 30 times. I have been training with kettlebells for almost ten years now. I have been on team USA three times and I have competed in Russia, Ireland, Kazakhstan, South Korea, and Canada.

I am currently doing double duty and preparing to compete in my first Olympic lifting meet as well as several kettlebell sport competitions in 2020."
   In addition to challenging himself as a professional athlete, Doug also specializes in challenging others. As a certified personal trainer, owner of PRIDE Conditioning gym, author, life coach and motivational speaker, he inspires people to strive for the best version of themselves.
 "I coach several athletes and watching them succeed is something that truly brings me joy. When you push people past what they thought was their limit and they accomplish something they never thought they were even capable of, it's just incredible."
 Although Doug thrives on his busy lifestyle, sometimes it can lead to mental overload. He says he's constantly thinking about his projects and goals and that makes it difficult for him to relax and turn off his brain at the end of the day.
"I'm in the middle of writing several books, marketing the business, planning coaching programs, you name it. At the end of the night it's difficult to get my brain to calm down. Touchstone Essentials' Calm CBD Oil was a game changer for me."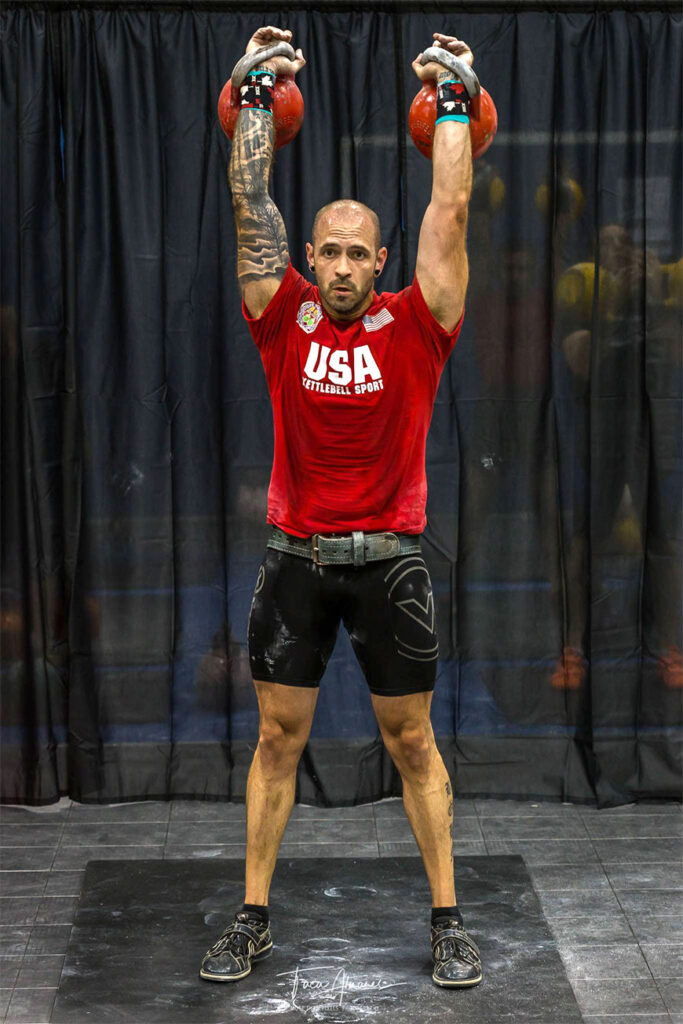 As an elite athlete who achieves peak conditioning, Doug is very particular about what he puts in his body. When he first discovered Touchstone Essentials, he personally called CEO and Founder, Eddie Stone to get all the facts.
"I called Eddie and he actually came to my gym to meet me.

What really impressed me most was the transparency of the company and the quality and purity of the products, from its organic plant-based protein to the CBD Oil.

I loved the brand, and once I started using the products I was sold. I really wanted to get on board and help promote it."
Doug says that was the start of what would turn into an incredible partnership, which eventually led to him becoming a Global Brand Ambassador for the brand.
He now incorporates Touchstone Essentials products into his own regimen, recommends them to friends and family and shares them on his social media channels.
"I gravitate toward the best of the best, and that's Touchstone Essentials. Vegan, organic, non-GMO, no artificial fillers, sustainable practices, from top to bottom everything is done thoughtfully. I'm proud to represent them."
Touchstone Essentials was founded in 2012 by 30-year industry veteran, Eddie Stone, with a vision of organic goodness accessible to everyone. They ship to over 60 countries around the world. Touchstone Essentials has been experiencing double-digit growth over the past 3 years and with the launch of the organic CBD hemp oil line, things have started reaching critical mass.
They describe themselves as proud rebels with a cause, offering products for Daily Detox, Organic Superfoods, and CBD. When you join as a VBO, you become a visionary business owner. As a VBO, you're the CEO of your own empire, but you're not alone. Touchstone Essentials offers an advanced digital marketing system with a trove of resources, all at no additional cost.
This includes a TheGoodInside.com e-commerce site, blog, and e-newsletters, social media retargeting and more. For more information please visit www.thegoodinside.com
Recommended Distributors Touchstone Essentials