VYVO Momentum Continues With Spectacular New Rank Advancements In Japan
January 21, 2020
By Team Business For Home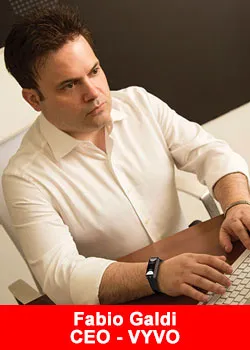 In late 2019, VYVO launched the Japan market with the expectation and specific planning to achieve great success. With the arrival of VYVO 2020, these expectations have been overpassed, with countless achievements.
In a country rich with a phenomenal work ethic and a powerful mindset, VYVO momentum has continued with unstoppable perseverance and massive results.  In a remarkably short period of time, VYVO has confirmed 2 new Grand President Millionaires as well as 3 new President Millionaires.
This level of extraordinary results is consistent with the gigantic vision that VYVO has brought to the network marketing profession. With a unique story, combined with outstanding accomplishments, VYVO's success is to be expected.
VYVO Japan is already setting the pace for unsurpassed levels of VYVO 2020 momentum.  In the very first week of this new year, great results have been achieved in Japan. The VYVO Millionaire Club is welcoming new and inspiring leaders from Japan. Their commitment and belief in the VYVO vision is already creating brand new VYVO victory stories.
Ms. Yoshie Komami,
Mr. Masanobu Yamada and
Mr. Hirotaro Takahashi
have achieved the President Millionaire rank.
With magnificent leadership skills, perseverance, and a dedicated daily work pattern, they have made VYVO's vision their own and promoted the opportunity with inspiring personal passion.
However, those are not the only outstanding results. VYVO Japan's Double President Millionaires,
Mr. MICHIHIRO KATAOKA
Mr. KAZUYA MARUYAMA
have claimed extremely valuable VYVO real estate as they have ascended to VYVO's TOP rank.
A few months ago, they achieved another great result and won a luxurious and elite Ferrari Portofino, a special car for the two top leaders that are driving VYVO success in Japan. Now, through their superb performance, they have achieved, for the first time in the VYVO history, the top rank of Grand President Millionaires. They have demonstrated greatness, shown themselves to be the best, and a source of inspiration to all.
VYVO's value proposition, consisting of cutting-edge technology, with a unique scope and a one-of-a-kind fusion of health and prosperity, has formed a solid foundation for building a great business success platform, worthy of a true leader.
Today, VYVO Japan is again showing world-class leadership and powerful results. VYVO Japan is characterized by a relentless positivity that guides their daily pursuit of excellence. This trust in the VYVO vision is fueling the day-by-day performances and the creation of inspiring and outstanding accomplishments. This is 100% consistent with everything that VYVO stands for and has established as a standard for excellent performance.
About VYVO
YYVO is an innovative technology company based in Silicon Valley, California.  The global footprint of the company is represented with a presence in countries around the world.  VYVO is run by a world-class team of passionate professionals who have played leading roles in creating multi-billion dollar success stories and who possess decades of experience in the fields of innovation technology and the network marketing profession.
Positioned in the Digital Health sector, VYVO developed the world's first A.I. Life Sensing Technology, a breakthrough platform based on innovative Artificial Intelligence and personal biometric data.  This technological achievement is poised to shape the future of people's health and well-being around the globe.
Using a proven direct selling business model, VYVO helps its worldwide distributor family transform their lives, their livelihoods, and provides unique channels to safeguard the health of their loved ones. For more information, please visit www.vyvo.com