JIFU Announces Millionaire Mindset Leadership event
February 27, 2020
By Team Business For Home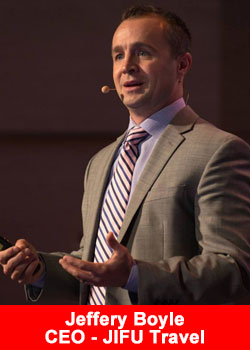 JIFU has announced The Millionaire Mindset Leadership event on May 15-16, 2020 in Salt Lake City, Utah.
This event will be a one-of-a-kind leadership event that will teach participants how to develop the skills and mindset of a millionaire. This event is designed to teach a select group of business builders and international leaders how to grow their online and affiliate marketing business. Participants will learn how to dream, live and achieve wildly successful goals from those that have achieved and grown business from scratch to multi-billion dollar businesses.
Participants will hear from JIFU Founders Jeffery and Bradley Boyle as well as JIFU board member Matt Garff. Matt is co-owner and executive director  of the multi-billion dollar Ken Garff dealership group and Jeffrey and Bradley Boyle are well seasoned entrepreneurs and founders of multiple successful companies including JIFU. In addition to these three executives, participants will learn from other JIFU executives and international leaders from Europe, Asia and North America.
When most people hear the word "millionaire" they think of a person who has attained a high degree of material success.

Although over the years inflation has pushed the threshold of being "rich" to maybe two or three million dollars in net worth, the concept of the millionaire still evokes aspirational ambitions and dreams.
And the dream to become a millionaire is supported by myriad self-help books, lists of "successful people" habits, and financial strategies. There is no shortage of people who have become millionaires by telling other people how to become millionaires. But if you had to distill all the advice into one key concept, what is it?
The answer is…mindset.
At this event, you will get one-on-one time with top leaders and founders who will help you understand what it takes to grow your business and live your best life.
Where Will The Event Be Held?
The JIFU Millionaire Mindset Leadership Event will be held at the University of Utah's Garff Building which is the new flagship MBA building on the Business School campus. Saturday night's black tie event and dinner will be held at the Ken Garff Ferrari dealership in downtown Salt Lake where ten leaders will be able receive a white glove Ferrari test drive and experience.
The address to the Garff Building at the University of Utah is 1731 E Campus Center Drive, Salt Lake City, Utah, 84112. Learn more about the building here 
The address to the Ferrari Dealership is 543 State St, Salt Lake City, UT 84111. We can't wait to see you!
Exclusive Excursions
After the event, attendees can explore the natural wonders of Utah including the five national parks in Southern Utah, the Great Salt Lake and Bonneville Salt Flats in the western part of the state, or the Wasatch mountains and Park City in Northern Utah. Hang out with JIFU founders and inner-circle leaders and learn how to take your business to the next level.
How to Register
Tickets are on sale now in the JIFU portal for $150 per person or $275 per couple. Meeting times and details will be communicated closer to the event. Space is limited to less than 50 people, and prices will go up on March 15, 2020! Website here: www.jifuevents.com taxes and fees may apply.
Need a Hotel Room?
Be sure to use your JIFU travel membership to access exclusive deals on the best hotels in Salt Lake. If you are not a member, please go to JIFU.com and request a buddy pass, and you will receive a limited but free membership to JIFU.
JIFU is an exclusive value company dedicated to savings for its customers and human optimization for its affiliates.
About JIFU
JIFU is a company that provides all affiliates around the world access to vacancy travel in hotels, flights, resorts, cruises, rental cars, reward credits, concierge services, activities and excursions. JIFU provides best-in-class travel savings and a compensation plan that is unmatched in the industry. See how simple JIFU is to share by watching "What is a JIFU Buddy Pass" video here.
Recommended Distributors Jifu