Network Marketing Legends Jim And Marci Fobair Join QuiAri
April 15, 2020
By Team Business For Home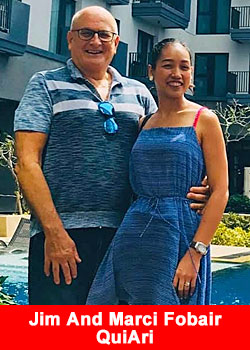 After a successful 38-year long career in the Direct Selling industry, QuiAri Promoter Jim Fobair wasn't looking for a new opportunity.
He and his wife Marci were both happily retired and living comfortably in Davao City, Philippines from passive income they had earned through previous MLM opportunities. Then a simple "Happy New Year" text message from a friend in the United States changed everything. It was from QuiAri Promoter, Rob Roder.
"When we were catching up with Rob all he could talk about was how excited he was about QuiAri. I was impressed by Rob's enthusiasm. He's been in the business a long time and I've never seen him this passionate about a company before. After looking into QuiAri a little more closely we understood why.

The products are incredible. QuiAri's 90-Day Kickstart Challenge has helped so many people lose weight and increase their energy. This was too good to pass up,"
stated QuiAri Promoter Jim Fobair.
After reading countless success stories on social media, Jim and Marci couldn't wait to take the Kickstart Challenge to see what would happen. Jim had already lost 36 pounds through previous diet and exercise programs,  but he plateaued just 20 pounds short of his goal weight. Within the first week of the Challenge, he started experiencing dramatic results.
"The testimonials don't lie. The first week I lost 10 pounds and 2 inches off my waist, which was effortless. By week 2, QuiAri Energy helped me break my 50-year-long coffee addiction. The shakes were delicious and you can feel the energy flowing through your body in just minutes. My brain wakes up and there are no jitters.

The products are also helping me with inflammation. I'm having less of those typical early morning aches and pains. I used to take 10 -15 other supplements. Now I'm down to just 2 – QuiAri Shake and Energy,"
said Jim Fobair.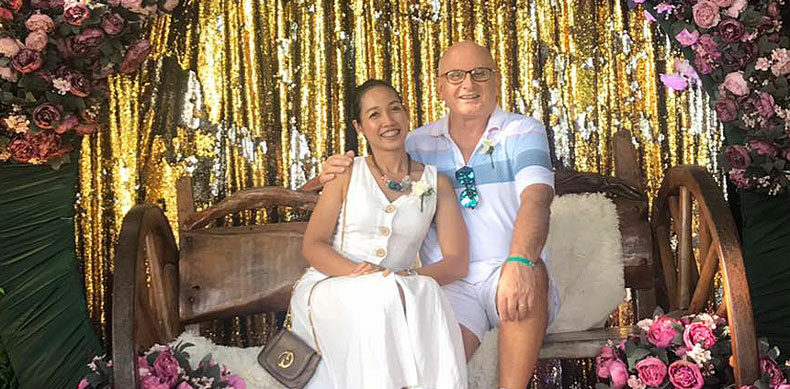 After having such great results, Jim and Marci Fobair wanted to share their experience with everyone in the world. As QuiAri Promoters, they are rewarded with Same Day Pay every time someone joins them in taking the 90-Day Kickstart Challenge.
"I appreciate everything that QuiAri CEO and Founder, Bob Reina, has done for the direct selling industry. The Compensation Plan is generous and all Promoters worldwide has the opportunity to receive Same Day Pay, which is unheard of in this business.

QuiAri is the only company in the health and wellness industry that pays within 5 minutes after each sale. And no other company in the world has products that contain MaquiX®, which is an extract that boosts the natural power of the maqui berry. To have this kind of leverage from a new company is extremely rare in this business,"
said Marci Fobair.
Bob Reina is on a mission to take QuiAri all the way to the top. His company has been rapidly shipping products to over 100 countries worldwide and building new offices all over the world. Experienced Promoters like Jim and Marci Fobair strongly believe QuiAri is the next billion dollar business and don't want to miss out.
"Jim and Marci Fobar are terrific leaders. It's a pleasure to have them on the team. I think they'll find that it was worth coming out of retirement to join QuiAri.

I've created a work-from-anywhere business that allows you to make your own schedule.  Our company culture is very fun and full of energy. Even when our Promoters are working, it doesn't feel like work. We have one of the easiest systems to follow in the entire industry,"
said QuiAri CEO and Founder, Bob Reina.
Jim and Marci believe that QuiAri is the right opportunity at the right time for them and the millions of people that are now adapting to a work-from-home lifestyle.
"In any economic climate people still aspire to be healthier and earn extra income. QuiAri provides a unique opportunity to do both. You can earn Same Day Pay by promoting the Challenge, but there are also hidden savings many people don't realize.

We have personally saved money by no longer drinking expensive coffee or buying snacks to help power us through the day. Breakfast has been replaced with a healthy, delicious QuiAri Shake. Other people are doing the same and saving money. Over time, the savings really add up," said Jim and Marci Fobair.
For the future of their QuiAri business, Jim and Marci plan to keep building their network using QuiAri's state-of-the-art technology and marketing tools and teaching others how to duplicate their success.
"Marci and I bring many years of experience to the table and have a proven ourselves in this industry. We are going into QuiAri with plenty of resources to help us achieve our goals. I see only continued success in our future," said Jim Fobair
Marci hopes to add a personalized, one-of-a-kind experience for their QuiAri business. She is a physical fitness coach and believes that Promoters and Customers could both benefit by integrating more exercise into their daily Kickstart Challenge routine. She feels that exercise is not only important to people taking the Challenge,  but it is also important for Promoters to get in the right mindset for success.
"Exercise is good for the body and mind. HIIT workouts – high intensity, interval trainings – can help Promoters gain confidence and self-esteem and help Customers accelerate their Challenge results. Total body health is my ultimate goal,"
said Marci Fobair.
Ultimately, the Fobairs feel promoting the QuiAri Kickstart Challenge was the right decision because it aligns with their personal mission to give back.
"We just started as Promoters in March and we're having the time of our lives! Even in retirement, we were using our free time to help people in our community and at our local church, Lighthouse Christian Fellowship. Now we can help people improve their health and wealth on a global scale thanks to QuiAri – and we're getting paid to do it,"
said Jim and Marci Fobair.
About QuiAri
QuiAri provides life-changing opportunities that empower people to feel their best so they can live their best. Their breakthrough health and wellness products are made from an exclusive extract of the maqui berry, the world's new number 1 superfruit. Plus, QuiAri offers opportunities to receive Same Day Pay just by sharing their products with others. Try. Love. Share!
To learn more about QuiAri, or to get in touch with a Promoter, visit QuiAri.com.
These statements have not been evaluated by the Food and Drug Administration. These products are not intended to diagnose, treat, cure or prevent any disease.
Income Disclosure Statement
Please note the QuiAri business opportunity offers unlimited income potential. However, QuiAri makes no guarantee of financial success. Success with QuiAri results only from successful sales efforts, which require hard work, diligence, skill, persistence, competence, and leadership. Your income will depend upon how well you exercise these qualities.
 As QuiAri is in its first year of business operations, we do not have sufficient statistical data to prepare complete, first-year income disclosures. A more detailed survey will be conducted after our first year of business. If income projections were presented to you prior to your enrollment, such projections are not representative of the income, if any, that you can or will earn through your participation in the QuiAri Compensation Plan.
Recommended Distributors QuiAri