Winder Lyons Achieves Regional Director Rank At Touchstone Essentials
April 30, 2020
By Team Business For Home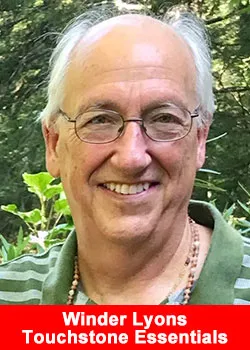 Winder Lyons is a long-time leader in the network marketing industry, so his rank advancement to Regional Director should come as no surprise. However, he says you don't have to be an industry veteran to grow quickly with Touchstone Essentials.
Despite having decades of experience, Winder says the Touchstone Essentials' compensation plan is designed so that somebody with no direct selling background or network can start earning quickly.
"It's one of the smartest plans I've ever seen," says Winder. "It supports your earnings from day one, and no matter your situation or timeline, it's designed to shepherd you to the next phase. Should you decide to really amp your efforts, it will support you in that process as well. It's not a handful of people making the big money. It's fair and equitable and brilliant in its simplicity and effectiveness."
According to Winder, the plan is already set up for quick results, but the timeliness of it is boosting efforts even more. He says,
"In this unprecedented time more people are looking for natural ways to support their wellness and financial health, and Touchstone Essentials couldn't be more relevant."
For Winder, success takes a backseat to purpose. He believes helping others is first and foremost.
"I've been in network marketing for more than 30 years, and I have always viewed this business as a personal development program with an income attached. I have found that when you come from a place of authenticity, and with intent to serve others, then monetary success will follow."
He's been highly successful over the years, but no matter how much he earned, if the intentions of a company were not in alignment with his path for serving others, he moved on.
"My prayer for years has been for a company rooted in integrity with a leader who 'gets it' in the same way that I 'get it.' I want to work with an organization that thrives on serving others and putting people first, a company that understands when you nurture people, profits will follow." 
After numerous successful ventures in the industry, that company turned out to be Touchstone Essentials, and that leader was its CEO and Founder, Eddie Stone. Upon speaking with Eddie, Winder realized they shared many of the same principles.
"Eddie sees things holistically with a long-term vision. Rather than maximizing profits in the moment, he focuses on maximizing the quality of his products for the greater long-term good. He has grown his business with the intent to serve others and that's why it will continue to flourish."
Touchstone Essentials was founded in 2012 by 30-year industry veteran, Eddie Stone, with a vision of organic goodness accessible to everyone. They ship to over 60 countries around the world. Touchstone Essentials has been experiencing double-digit growth over the past 3 years and with the launch of the organic CBD hemp oil line, things have started reaching critical mass.
They describe themselves as proud rebels with a cause, offering products for Daily Detox, Organic Superfoods, and CBD. When you join as a VBO, you become a visionary business owner. As a VBO, you're the CEO of your own empire, but you're not alone. Touchstone Essentials offers an advanced digital marketing system with a trove of resources, all at no additional cost. This includes a TheGoodInside.com e-commerce site, blog, and e-newsletters, social media retargeting and more. For more information please visit www.thegoodinside.com