Hamza Majdi And Mehdi Ben M'Louka Achieve $300,000+ Per Month With BE
June 30, 2020
By Team Business For Home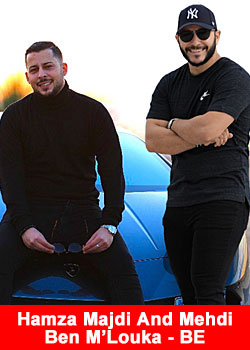 According to a BE Press release:
Don't try to be perfect. Just try to be better than who you were yesterday.
Our leaders live to set the best example of what is possible in this competitive world. The bar has once again been raised by industry leaders Hamza Majdi and Mehdi Ben M'Louka, capping off the 1st quarter of the year as Ambassadors, the highest rank achieved in the company so far with a whopping monthly income of $300,000+.
Since the inception of the company, Hamza and Mehdi spearheaded the French Market that goes beyond any borders, not only in Europe but also worldwide.
As Founders Monir Islam, Moyn Islam, and Ehsaan B. Islam remarked:
"This power-duo has been with us since the beginning, persevered, and dedicated their purpose and passion for our collective vision. We couldn't be prouder to see that through Hamza and Mehdi, we are reaching more people, providing them with the opportunity of residual income. They truly set an example for the rest." 
The French team have shown robust progress purely because of these leaders' work ethics and professionalism. Despite Hamza being based in Montreal, Canada, and Mehdi in Paris, France, they've shown what it takes to keep marching forward to the top successfully.
On their massive achievement, Hamza and Mehdi put forth:
Without a question, BE is the best in the industry; it is because of the BE founders – Monir Islam, Moyn Islam and Ehsaan B. Islam, we have the best platform to help create impact on other people and their livelihood. The founders have guided us rightly – it was never about how much one can make, but it's about individuals and families, one could impact.

We've seen how many people were able to flourish amid the recent trial that hit the world hard – thanks to BE's unique ecosystem that enabled us to not just survive but thrive. And that alone gives us the gratification knowing people are enduring with the help of this proven opportunity. We are proudly part of BE's vision as they're best-positioned to dominate the industry with no boundaries!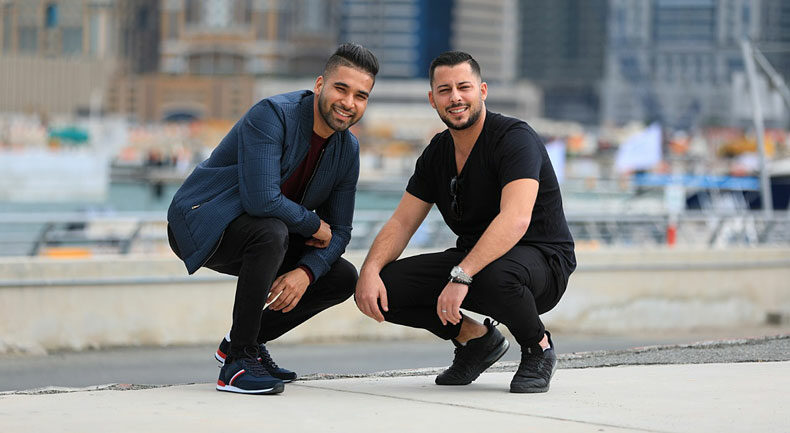 With years of experience fueled by a solid tandem, Hamza and Mehdi rapidly hit ranks as they expand their organization. Both points of view revolve towards financial and personal freedom and constant innovation for their whole team.
Disclaimer: Everyone's results vary and are not typical. Just like with any business, it requires hard work, skillset, and dedication. Someone's results can be exceptional than others.
About BE
BE is a next-generation ecosystem made up of a unique concept of 'Live & Learn' which includes e-learning and travel platforms with a comprehensive set of tools for independent business owners.
The BE ecosystem uses artificial intelligence technology, to offer a decentralized, transparent, and empowering space for people from all walks of life, regardless of their educational or financial background, to build their very own multimillion-dollar business from their smartphone.
For more information, please visit www.befactor.com
Recommended Distributors BE