ibüümerang Launches ibüümGRAD Program Benefitting 2020 High School Graduates
June 6, 2020
By Team Business For Home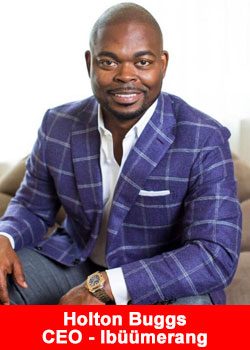 The graduating High School senior class of 2020 will be remembered forever. They finished their senior year taking online classes. They had canceled prom's, canceled graduations, but not canceled dreams.
ibüümGRAD is a program created by the team at ibüümerang designed to give worldwide graduating High School students an opportunity in entrepreneurship.
ibüümerang will provide each qualifying High School graduate FREE enrollment at our top membership level and no subscription payments for 3 months. The value of this opportunity is almost $1,400 and is free for those who qualify! In addition, ibüümerang will be rewarding a $5000 scholarship at the end of the 90 days to the top producer.
To enter, applicants fill out an application and submit a 90-second "why" video by June 30 explaining why they are a great candidate for the free First Class membership. High School graduates can submit their applications at ibuumgrad.com
At ibüümerang, we recognize their hard work these past 12 years and want to give them an opportunity and a bridge to carry their dreams and goals forward as they transition to a university or a career.
We know there may not be many opportunities due to the recent circumstances, but ibüümGRAD is here to provide a safe environment in entrepreneurship and allow High School graduates to get started on a path to their dreams and goals.
"We're excited to see your creativity. Remember, there's always a light at the end of the tunnel, and we want to be YOUR light," says ibüümerang CEO Holton Buggs. "You have so much potential, and we acknowledge that. Shoot for the stars, ibüümGRAD's! You CAN do this!"
High School graduates can submit their applications at ibuumgrad.com
About ibüümerang
Officially launched on September 1, 2019, ibüümerang is taking an evolved approach to direct selling by leveraging a unique combination of technology and services to support Ambassadors to succeed.
Our vision is to be a consumer-centric company focused on the philosophy of giving back. Our mission is to create a worldwide movement to empower people via the PRIB™ (Perpetual Residual Income Builder), to leave a legacy to future generations, and to support The BüüM Foundation in providing an abundant life for every child on the planet.
In April 2020 ibüümerang was named the number one fastest growing Direct Sales company in the world out of 500 companies by Business from Home.
For more information on ibüümerang, its top tier executive team, and its overarching philosophy, please visit the company website at www.ibuumerang.com.
Recommended Distributors iBuumerang