VYVO Launches New Watch With Body Temperature Monitoring
June 9, 2020
By Team Business For Home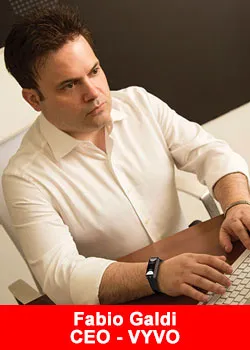 VYVO presents the new WATCH Lite SE, and enrich the proposition of its Smart Life Program.
During a worldwide Corporate Update meeting, the company presented the new device just joined the VYVO Life Watch family: WATCH Lite SE.
In the vision of the company, this device increase and improve the category of LIFE WATCHES proposed by VYVO. Another part of a totally new category of wearable devices able to help you "listen to your body's voice" and get a deep understanding of your main body functions.
VYVO WATCH LITE SE is designed with a focus on the new needs of the people worldwide. The IR+NIR SpO2 measurement is enlarged and flanked with new Body Temperature monitoring.

The device is equipped with a new Texas Instrument high-precision medical grade digital temperature sensor, capable of providing a body temperature result with an accuracy of up to ±0.1°C.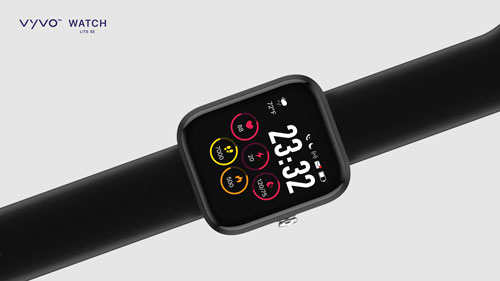 VYVO Watch Lite SE is a new breathtaking device produced at Foxconn facility. It is already available for sale within the VYVO store. It can address all the most important functions needed for monitoring our health, tracking our wellness activities, and protecting our wellbeing day by day as an essential part of the VYVO Smart Life program.
This is the first program that helps the participants to live a better and longer life by monitoring and protecting their life in real-time by helping them to improve their health personally. VYVO life watches allow wearers to monitor their main body functions. Now, thanks to WATCH Lite SE, the list of available measurements has increased with the addition of SpO2 and Body Temperature.
The VYVO devices, meanwhile, help the wearer identify potential upcoming problems at a very early stage and take the necessary actions in advance and act as a Guardian angel, by watching over them. When there's a sudden change in their vitals, the wearer falls down, feels endangered, or is experiencing an illness, whether they're conscious or not, the guardian function is with them, and it can notify emergency contacts of their situation and location.
When people discover the VYVO Smart Life program, they can also find the effectiveness of the health improvement products, designed to aid disease prevention and nutrition balance for personalized daily wellbeing. The personalization is possible through our Oracle A.I. platform that is able to adapt to everyone, every month from the data collected by their Life watches.
About Vyvo Inc
We are a technology and network marketing company, using technology to create innovative solutions for the personalized health and wellness market worldwide. We are focused on developing consumer-oriented products that protect, monitor and empower people to improve their health through daily knowledge and informed choices. We create customized solutions to help our customers manage their most important asset, themselves and their life.
Our technology driven mission matches our network marketing soul. We are all about expanding concepts of personal growth and development, not only focusing on health but also on prosperity and economic wellbeing. For more information, please see www.vyvo.com