MLM Software Provider Naxum Under Siege
September 2, 2020
By Team Business For Home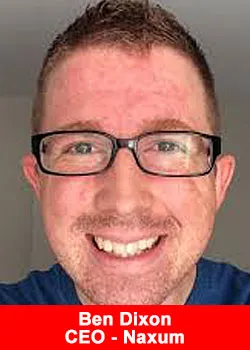 Recently we reported about the shutdown of Network Marketing Company Cellements.
According to CEO and Founder Anders Karlsson of Cellements because of the non-performing software of Naxum. Meanwhile more Network Marketing companies seems to be disappointed in Naxum and reported to Team Business For Home.
Ben Dixon, CEO Naxum stated when we asked him about Cellements:
"I have an official legal approved public response which includes, but is not limited to, the following:
The factual timeline of the entire relationship. Documented proof that Anders delayed the construction of the platform multiple times due to his own financial difficulties, including his own breakdown with his own investors.
Proof that Anders statement has false claims.
Proof that Anders had accepted the platform as fully complete prior to launch and signed a release.
Proof that our team never shut down the Cellements UNIFY system from Naxum. Anders turned the platform of himself not NaXum.A recent recording of Anders publicly praising the system on August 17th.
Messages from Cellements leaders thanking our team for the system.
A training call with their top leaders with NO complaints of bugs/challenges as outlined in his statement.
Anders Karlsson stated:
The disaster moving to a new "platform" was the death of our MLM business. Hiring two independent professional consultants having a look at it with MLM industry experience both advised us to kill it. Attached the kind of feedback I got from your post in your magazine. Seems like Ben Dixon and his partners made a footprint in many peoples lives.
I am attaching a few of them so you can see how severe it is.
My own background is software engineering and the reason we hired an external company that do only this was due to lack of time. When they delivered their shit to platform ensuring us "if you just sign this document we will launch your new platform and fix all things". This never happened. Instead they asked for more money after we paid in full, in advance and more than was agreed at the time of launch.
The amount of people hating Ben Dixon how he lied and treated us is worse than his malfunctional platform. All bugs documented and reported. We stopped at just under 150 bugs. Some of them so severe like not being able to order products, wrong currencies and other more cosmetic. He wanted us to debug it fully and after doing that he asked us to pay more. Can you believe it?
This already started to smell along the way. We as a startup running double softwares was very expensive. Market Vision charges us 10k USD a month and Ben wanted $70k to get going. After he was introduced by Big Al a friend for 20 years we did think nobody would abuse such a trust he earned from us and listened to what he said. His presentation was full of referrals to big companies and flooded with superlatives. The reality was different.
Already after a few weeks when we told our team (that has been waiting for a year now) that a new platform is coming, Diana from Chicago said: I hope its not NAXUM And Ben Dixon? We said what?? She said he ruined her last MLM opportunity. Same story he went up on stage, presented his ideas and in reality nothing worked and the deal collapsed.
I brought it up with Ben. NO NO NO. He assured us he was on top of things.
He used Zinzino as a reference. I talked to a corporate employee at Zininzo that is my old network structure 99% of deal. He said its a fiasco. Just costed money nobody uses it.
Anders Karlsson continued:
After paying 50k and our business partner Brian left the company I had to continue funding this on my own. After total mega trend of Corona we earned a lot of cash and I paid all the outstanding bills and then Ben announced a launch date 5th of May. 3 months later he launched something looking like a joke.
One of our consultants declared him PSYCHOPATH and myself I really hope to see him in the near future so I can make sure that he feels what losing close to 1.5MUSD feels like. Also with the mega trend of hand sanitizing he really fucked us up in a time when the business could have gone global.

I have not 10 other MLM companies reaching out to buy / take over the concept so I realize with my own time limit it would be really hard to pull this off even if we got a totally different level of resources now.
It seems Naxum has many challenges.