TAVA Lifestyle Setting Impressive Records
September 10, 2020
By Team Business For Home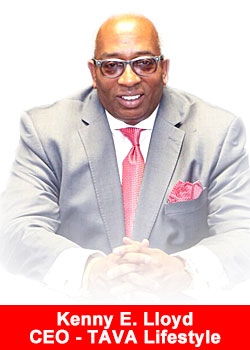 October 3, 2020 marks one monumental year in business for TAVA Lifestyle, a premier company and a rising star in the health and wellness industry.
TAVA, in a short span of time, as a result of its tremendous sales force, team efforts, and sweeping momentum, has already been acclaimed and ranked as the 33rd Fastest-Growing Direct Sales Company in the Business for Home Top 500.
TAVA's impressive growth has brought in a banner year for this new "light" on the globe.  Within the first 60 days of the company's grand launching, a highly diverse army of dynamic and motivated people from across the United States, linked arms with TAVA, skillfully led and navigated by industry icon, Kenny E. Lloyd.
This company has as its leader a great visionary who methodically and strategically lights the way for others to blaze their own paths to a life of significance and financial independence.
Kenny has an unparalleled track record in the field of Direct Sales, as he has helped to create over a dozen multi-millionaires, and still counting.
While he could have retired happily and comfortably with his beautiful and brilliant wife, Co-CEO Chante, Kenny chose, instead, to accept and follow his altruistic purpose of helping people markedly improve the quality of their lives and drastically change the trajectory of their financial futures.
Kenny and Chante are equally committed and devoted to operating out of genuine love for people, in strength of conviction and integrity, and in a Spirit of Excellence.
Kenny had an insatiable hunger and unquenchable thirst for entrepreneurship and to have an even greater impact upon the masses craving financial freedom.
His inner drive to make a difference and contribute substantially even more to society, ultimately gave birth to TAVA.
About TAVA Lifestyle
TAVA Lifestyle develops exceptional, service-driven leaders who are dedicated to their Distributor Partners to help them achieve their goals. TAVA's mission is "to provide a safe and fair environment for people to exercise their gifts and talents with the goal of creating a better life for themselves and their families."
TAVA's Leaders are committed to empowering and guiding individuals to maximize their power and resources by creating a welcoming and engaging culture that equips, enables, educates, and encourages them to reach their personal goals and live their dreams, while making a difference in the lives of others, such that they "Lift as they Climb!". For more information please visit www.tavalifestyle.com
Recommended Distributors Tava Lifestyle