VYVO Enables VyvoPay On Its Life Watches
September 24, 2020
By Team Business For Home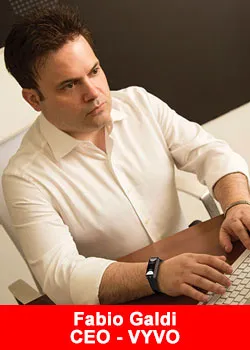 VYVO has launched VyvoPay, a contactless payment service that brings VYVO Life Watch wearers greater safety, security, and convenience when shopping in these difficult times of enforced social distancing and other new challenges.
Fabio Galdi, VYVO Chairman says,
"I'm delighted that we have reached this exciting milestone. VyvoPay brings great benefits to VYVO Life Watch wearers and is an important step in positioning VYVO at the forefront of the Digital Health Sharing Economy.

It provides the essential payment infrastructure necessary to change how we think about our health".
All VYVO Life Watch owners can now enjoy convenience combined with the peace of mind that contactless payment brings. Contactless payments are cleaner and up to 10 times faster than any other in-person payment method, according to a recent MasterCard study [1]. VyvoPay enabled VYVO Life Watch wearers can now pay and exit the store quicker, cleanly, without touching anything, which is important these days.
In addition, VyvoPay's tokenized NFC technology ensures greater security because only an encrypted token (and not your personal details) are exposed during the transaction.
Another significant benefit that VyvoPay brings is that users can immediately receive and spend rewards generated just by wearing their VYVO Life Watch [2], as well as their referrals and network commissions earned from the worldwide business opportunity offered by VYVO.
VyvoPay Straps designed to fit all VYVO Life Watches, enabling contactless payments, have already been sent to selected distributors and now available for purchase on my.vyvo.com/store.
VyvoPay enabled VYVO Life Watches can be used on over 6.5 Million MasterCard Contactless Point of Sales [3].
The VyvoPay Strap also comes with a companion contactless traditional MasterCard plastic card, which can be used for online or offline transactions at any merchant that accepts MasterCard. The VyvoPay service operates under an exclusive MasterCard corporate program. It is managed in cooperation with MatchMove Pte Ltd, Singapore.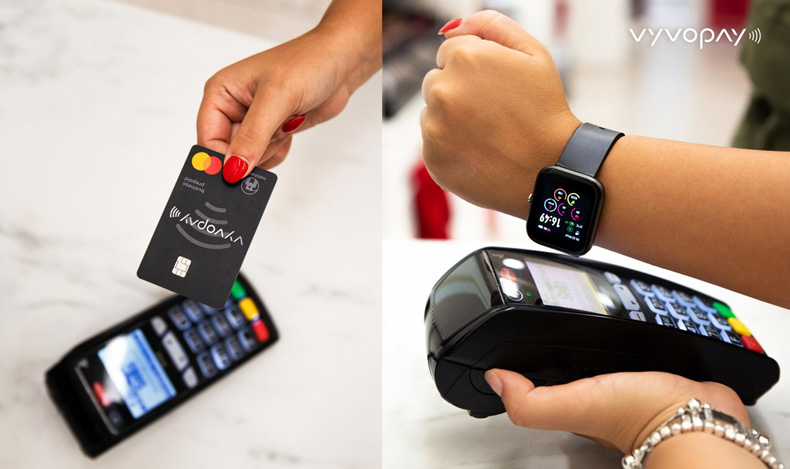 About Vyvo Inc
We are a technology and network marketing company, using technology to create innovative solutions for the personalized health and wellness market worldwide. We are focused on developing consumer-oriented products that protect, monitor and empower people to improve their health through daily knowledge and informed choices. We create customized solutions to help our customers manage their most important asset, themselves and their life.
Our technology driven mission matches our network marketing soul. We are all about expanding concepts of personal growth and development, not only focusing on health but also on prosperity and economic wellbeing. For more information, please see www.vyvo.com