AIM Global Virtual Event Hits 450,000 Views And 1,5 Million Engagement
October 2, 2020
By Team Business For Home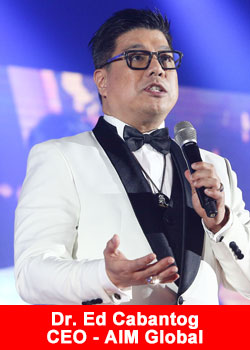 As our Industry thrive in the midst of the worldwide pandemic. AIM Global made another milestone by proving themselves as a formidable Marketing Juggernaut, who defies the global crisis thru continuous empowerment for all their distributors worldwide. AIM Global innovates again by turning the annual and locally celebrated Silver & Gold Executive Awarding into a virtual and worldwide event catering distributor from over 60 countries.
After their first record breaking 14th Annual Virtual Anniversary Celebration last June with a strength of over 3 million organic engagement, AIM Global showcased again their Indomitable Spirit last September 12 with an outstanding number of 450 thousand total views and 1.5 million attracted organic or non-paid engagements in 5 hours airtime. AIM Global again provides a very enriching and empowering experience for their distributors, highlighting the 14,978 newly promoted Silver Executives and 2,771 newly promoted Gold Executives.
The program started with a pre-event flash back videos of Alliance In Motion Global's traditional record breaking events, reminiscing its consistently successful, full-packed indoor coliseums and arenas from different countries while mounting up the number of actual viewers of the live stream, hosted by VPs Mr. Arnel Limpin and Mr. Jurgen Gonzales, co-hosted by Training Team members Mr. Adrian Del Rosario and Mr. Miko Imson.
The opening salvo of the event was heart pounding as the event's theme "ECONOMY DRIVER" was greatly asserted. The top management of the company lead by the CEO Dr. Eduardo Cabantog, CMO John Asperin, Director for International Affairs and Chairperson for ALIVE Foundation Dr. Connie Cabantog with VPs Mr. Arnel Limpin and Mr. Jurgen Gonzales stands tall and proud in their Formula-1 racer's jumpsuits, emphasizing the company's mission to help everyone in driving their own economy by moving forward into full speed and full throttle in the midst of the pandemic.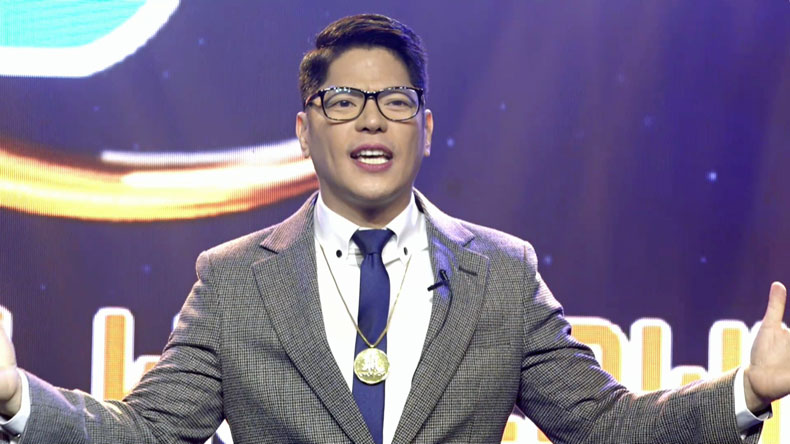 VP for Training and Network Development, Mr. Arnel Limpin said on the opening salvo,
"You are secured aboard a vehicle that is engineered for success, but it is up to you as to how far and how high you will take this vehicle in your own quest for victory!"
Included in the highlights of the Virtual Awarding Event was the inspiring messages of the Hall of Famers Mrs. Mylin Ebdane, Mr. Carlo Buenaventura, Mr. Jan V Sanjuan and Mr. Joseph Lim, as they helped the Management in adding prestige to the awarding and recognition of the newly promoted Silver and Gold Executives. To top up the empowerment and inspiration, the Hosts of the event had a live virtual interview with some of the inspiring Top Leaders of the Company from different parts of the world, sharing their eye-opening success testimonies for the viewers.
First of them was the TOP 1 of AIM Global Tanzania, Africa – Engr. Evodia Kuwese, second was a very inspiring lawyer from the Philippines who has been actively practicing his profession for 24 years and simultaneously managed to become the company's "2019 Rookie of the Year", Global Ambassador and Millionaire Circle Member – Attry. Andrew Magturo, following him was the TOP 1 Distributor of AIM Global Kenya, Africa Ms. Damianne Nyamai and lastly was the very dynamic TOP 3 of AIM Global Nigeria, Africa Mr. Ofonmbuk Ubokudom.
AIM Global as a company fueled with passion to do good and help others also believes that physical distancing and the hindrance of the world wide pandemic is never enough to discourage them to continue their work and "Always Live In Victory Everyday". In continuation to the – "WE HEAL AS ONE" project lead by the Chairperson of ALIVE Foundation Dr. Connie Cabantog, the viewers once again witnessed the active and consistent outreach programs of the Foundation in different parts of the Philippines, reaching out to the severely affected communities under the Enhanced Community Quarantine due to the COVID-19 outbreak.
A message from the Chairperson of ALIVE Foundation – Dr. Connie Cabantog.
"We were blessed with the opportunity to extend help to almost 5,000 Elderlies and their families, from the bottom of our hearts, thank you to everyone who helped us help our Senior Citizens who were in dire need of assistance specially during these difficult times."
As the event goes deeper, the company's Chief Marketing Officer with a legendary moniker as "Mr. Excitement" John Asperin, fires up once again the enthusiasm and motivation of the viewers virtually. He emboldens every distributor's spirit by sharing to them the important roles of the "Two Perfect Pair" that will ensure the Economy Driver Campaign's success, one of the two, is the "Business Driver" (the Company as the vehicle) and second is the "Key Driver" (the distributors and leaders of the company).
One of the powerful statements of "Mr. Excitement" Mr. John Asperin,
"To ensure the success of the Economy Driver, there are two very important things, first the Business Driver and second the Key Driver. Here in Empowered Consumerism we have that perfect pair, that perfect tandem. We are the Business Driver and all of you out there world-wide, you are our Key Drivers.

Just like in any pairing, in any tandem, in any collaboration, it takes two to tango, and that perfect combination is YOU AND US! Now to work together, to succeed together, we each have our important roles, we all have an important part to play, Empowered Consumerism or the Company as the Business Driver has the responsibility of not just creating a business but making sure that the business remains successful!"
The major highlights of the worldwide cyberspace event included the launch of the GC luxury rewards replacing the travel rewards because of the limited travel privileges due to the world wide pandemic as of the time being.
The brand-new luxury bracelet is a two-in-one product, not only a prestigious fashion statement but also powered by Ener-chi instilled by sub-atomic technology that lessens the harmful impact of electromagnetic field (EMF) radiation, backed by more than 30 years of scientific research and human clinical studies, the energy ingrained within each luxury bracelet is the result of an infusion process through plasma-based generator system that creates both electromagnetic and subtle energy that does not only protect the user from EMF radiation but also restores the body's natural balance, increases the stamina, escalates endurance, renew cells and strengthens the immune system.
The unveiling of the newest and most awaited product of the year, AIM Global's Visionary President Dr. Ed Cabantog launched and announced the availability of AIM Global's new generation Smart Vitamin C, the "C-Supreme". He also emphasized eight (8) important facts that made the product stand-out compared to any vitamin C available in the market today:
12% more antioxidant delivery
233% higher retention
300% more efficient in promoting fibroblast and collagen healing
64% higher reduction on plasma levels of C-reactive proteins
250% More Efficient in protecting the immune system from toxins
83% more reduction of oxidized LDL cholesterol
11% more free radical scavenging activities using ORAC & DPPH method
1200% More Stimulation of healthy neurons and Nerve regeneration
compared to other forms of Vitamin C using many human clinical trials, upholding the name Supreme for supreme absorption, supreme retention and supreme performance.
Backed-up with human clinical studies C-Supreme is made with Pureway-C Antioxidant, which has undergone proprietary micro-encapsulation technology to optimize long term stability and supreme efficiency. C-Supreme has added citrus bioflavanoid complex that protects the vitamin C from oxidants in the body while the proprietary fatty acid, Lipid Metabolites formula allows ascorbic acid to enter cells more quickly in a safe and effective manner giving supreme absorption and retention.
On the finale the CEO and Visionary President Dr. Ed Cabantog encouraged and urged everyone to take action and maximize the new Economy Driver Campaign as it is the best time of the year to take action. He gave some business statistics and feasibility studies on how this current crisis or world-wide pandemic is turning every economy downward from different industries around the globe. He quoted Mr. Elon Musk saying "When something is important enough, you do it even if the odds are not in your favor."
He emphasized that no matter how difficult the situation might be, even if others might think it's crazy, everyone will truly believe that what we are launching is actually very important during this recession phase, and we will be able to overcome it, since this involves everyone's family, and everyone's future generation.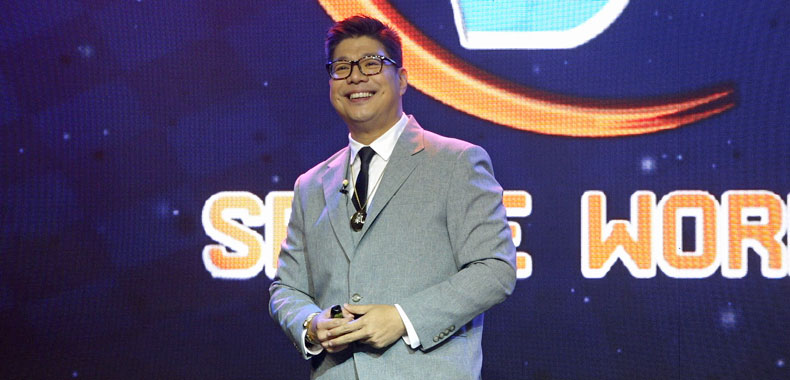 Here is one of the re-assuring messages of Dr. Eduardo Cabantog for the whole AIM Global leaders world-wide.
"We know it is difficult, we know it is near to impossible, but since it involves our families, and the future of our families and our legacies, we are willing to sacrifice, we are willing to overcome anything, and we have given you a vehicle, a vehicle to conquer any economic downturns, a vehicle to conquer any crisis of whatsoever cause,

ED PLAN 2.0, Economy Driver, we are creating our own destiny, we are creating our own income thru this program, thru this campaign, so I encourage each and every one of you guys, ride with us, as we turn, develop and grow this Industry and the Nations around us. Ride with us, as we journey to the road of financial success and freedom. Ride with us because we are your Economy Drivers 2.0!"
Closing the Grand Virtual Worldwide Awarding was a celebration in the virtual stage with the Board of Directors, Vice Presidents, Hall of Famers and Training Teams.
ABOUT AIM GLOBAL
Founded by Network Marketing icons Raymond "John" Asperin, Engr. Francis Miguel and Dr. Eduardo Cabantog in 2006, Alliance In Motion Global (AIM GLOBAL) is the leading direct sales network marketing company in the Philippines. The company markets and distributes top of the line Nutraceutical supplements, weight loss wellness products, personal care and skincare products, functional beverages and premium lifestyle products.
The company is a proud member of MLMIA (Multi-Level Marketing International Association) in USA, founding member of Direct Selling Association in Pakistan (DSAP) and Direct Selling Education Institute (DSEI) of Dubai, UAE.
AIM Global has 130 business center offices in the Philippines and has global offices in 20 countries namely Hong Kong, Singapore, Taiwan, Brunei, Papua New Guinea, UAE, Bahrain, Kuwait, Pakistan, Nigeria, Ghana, Kenya, Uganda, Togo, Ivory Coast, Cameroon, Tanzania, Rwanda, and the Solomon Islands.
AIM Global is categorized as "+AAA" business opportunity, Top 100 Solid MLM Direct Sales Company 2018-2019, Top 10 Momentum Direct Selling Companies 2018-2019, Top Direct Selling CEO 2014-2019, Founder/Director/CEO and Visionary President Dr. Eduardo Cabantog as one of the Ambassadors of Network Marketing – Hall of Fame 2018 by Business For Home, top awardee in the Direct Sales category of Asia Pacific Entrepreneurship Awards 2017, winner at the International Innovation Award 2018 for its revolutionary Daily Payout System, and one of the awardees for Asia's Best Performing Companies at the 6th Asia Corporate Excellence and Sustainability (ACES) Awards 2019.
Recommended Distributors Alliance In Motion