Sanki Global Donates Close To $1 Million In Product To Foundations
October 2, 2020
By Team Business For Home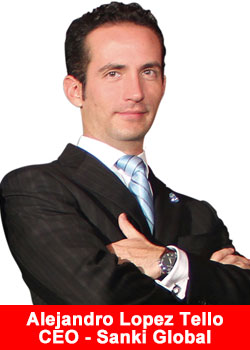 Sanki Global, #1 Japanese Technology company, has created a project of social responsibility called BelAge for Two, which is inspired to support the most vulnerable groups in the country through organisations of civil society upon sharing well-being, health, and the satisfaction in performing an action that will benefit others in a positive way when donating products unique in cellular nutrition, which with the consumption will drive the strengthening of the immune system, among many other benefits improving people's quality of life.
Given the recent events of the health emergency, we feel inspired to confront the tragedy that this has provoked in many families worldwide. We understand how difficult this is for the great majority of the population, and we want to propel the protection of the health of those groups, which, given their characteristics, have become the most vulnerable groups during this difficult season.
Sanki Global has joined forces to donate 500,000 doses of BelAge (with Orisod EnzymeV), a technology developed directly from our own Japanese laboratories. Our donations are channeled to these groups that need it most.
This product, made with nano biotechnology,  has been available on the global market for more than 10 years. Its main benefits are: to reduce chronic inflammation, improve blood flow, activate the body's natural antioxidants, and to reinforce the immune system, as well as having several certifications and national and international endorsements. Its benefits have been proven by thousands of customers, athletes, and physicians from our own community.
We have launched the donation period and to be a shield to those who need it the most. With emotional images, from our warehouses, we want you to be part of this great project which inspires us and motivates us to continue connecting with more hearts.
Solidarity is the feeling of unity that moves us to give without expecting anything in return. It is the basis of many human values that we have acquired since childhood and which make us what we are: loyalty, companionship, empathy, friendship, love, and respect.
Inspired by this social responsibility we share with you, that we have donated 500,000 packets of BelAge to the hands of various foundations. We started this donation campaign with a great deal of enthusiasm, emotion, and hope to help various foundations such as:
The Foster Home of Jesus and Mary. Founded with the purpose of transforming the lives of abandoned children with Down Syndrome.
Cancer Center Support, Canica AC. A non-governmental organization, with a significant degree of participation for children with cancer to have access to the best treatments possible.
Little Steps to the Light. An organization that gives attention to disabled children from families with few resources.
Perinatal Hospital Monica Pretelini Saenz. Created with a strategy to reduce the mortality in pregnant women.
Sanki Mayor and Sanki Global, through BelAge For Two, form an important alliance to make this dream a reality, which inspires and motivates us to continue to offer health and well-being to those who need them the most. All goals and objectives may be achieved if one has the desire to follow them, and this project is an example of that.
About Sanki Global
Sanki is a company embodying what other companies haven't… The mission to create Health and Wellness amongst a community of individuals whom all strive for the same goal, a healthier life. By finding the best people in the world, we have been able to curate something so different that our only mission is to spread the word around and create a healthier world one person at a time.
We control our entire product life cycle from planting to packaging, with farms in Spain, France, and Japan. The effectiveness of Sanki's active ingredients has been scientifically proven through extensive clinical trials and testing, resulting in a healthier, happier you. Sanki is currently operating in the U.S., Mexico, and Colombia with plans to expand operations significantly in 2019. For more information please visit www.sankiglobal.com