Healy World Achieves Milestone – 100,000 Healy Devices Sold
December 22, 2020
By Team Business For Home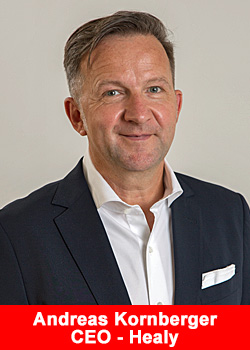 Healy World GmbH is happy to announce that it has achieved a corporate milestone. Despite the global coronavirus crisis, 100,000 Healy devices were sold worldwide by the end of the company's second fiscal year. Frank Deyle, Chief Sales Officer at Healy world is excited about this positive result:
"The fact that our members have sold 100,000 Healys is a huge success. It is mainly due to the fact that the Healy is a unique product that has never been seen before in the network. The product also offers a great business opportunity for sales partners worldwide."
Healy World, with its headquarters in Berlin and locations in 45 countries worldwide, has experienced unprecedented growth as interest in the healthcare wearable has increased. The company is on target to continue this positive pattern throughout 2021 and has set correspondingly high goals for sales and product development. Frank added: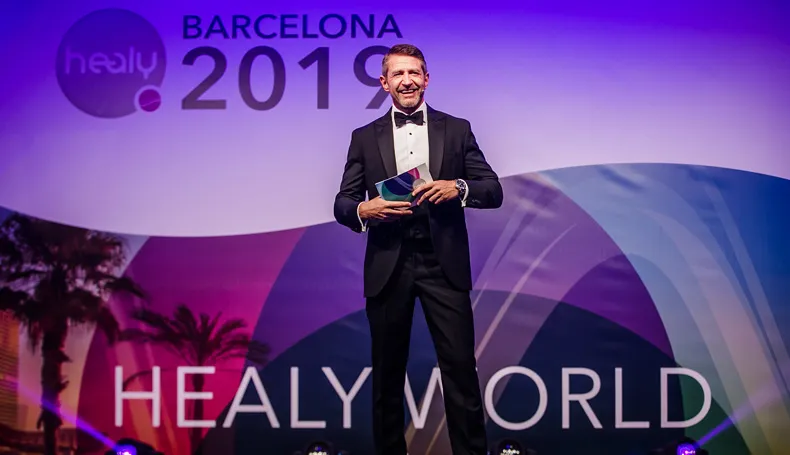 "The positive results are of course an incentive for us to address an even wider range of customers with further programs tailored to their needs."
adds Frank Deyle.
Watch the 100,000 Healys sold video and enjoy the excitement:
About Healy World GmbH
Healy World was founded in 2019 by Marcus Schmieke and Christian Halper with the goal of empowering all people to lead a holistically healthy life. The focus is on frequency, exercise and nutrition. The start-up company Healy World benefits from more than 13 years of experience with frequency applications from the TimeWaver group of companies and the cooperation with doctors, scientists and engineers. The wearable is sold through independent distribution partners, so-called members.
The Healy is a Class IIa medical device for the treatment of chronic pain, fibromyalgia, skeletal pain and migraine, as well as for supportive treatment of mental illness such as depression, anxiety, and related sleep disorders. For more information on Healy World please visit healyworld.net
Recommended Distributors Healy World