Network Marketing Leader Che Thu Huong From Vietnam Joins QuiAri
December 18, 2020
By Team Business For Home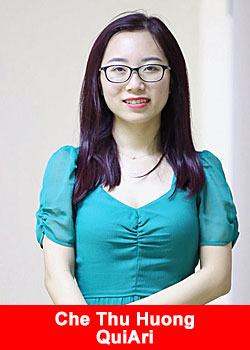 The saying "Mom is always right," has never been more true for , Che Thu Huong. Che, who is from Hanoi, Vietnam got her start in QuiAri thanks to her Mom, Nguyen Thi Tam, who is also a QuiAri Promoter and invited her into the business.
"Family means everything to me. I work as the Sales Director for my family's business, a successful industrial boiler and pressure tank company. I was thinking of joining QuiAri, but I wasn't sure if the direct sales industry was right for me. Mom that encouraged me to join and I'm so grateful I did,"
stated, Che Thu Huong.
Che's mother, Nguyen, has been working in network marketing for the past 8 years. She recently joined QuiAri and is doing very well. She knew her daughter had the personality and work ethic to become a top earner in the company.  As it turns out, Che's Mom was 100% right. Che has climbed the ranks quickly and is one of QuiAri's top earners.
Factoring into Che's decision to join QuiAri, was the power of the Maqui berry, the world's new #1 superfruit, and QuiAri's proprietary MaquiX® extract, which boosts the antioxidant power of Maqui 10x. Her parents took QuiAri products and experienced some incredible results.
"For the last 12 years, my parents had health challenges. After giving birth to 5 children, Mom tried to lose the baby weight, but never succeeded. Then she tried QuiAri. I saw her body change – her arms, her belly, everything just slimmed down. I had my own challenges with energy and QuiAri products helped,"
said Che Huong.
A smooth, rich QuiAri Shake for breakfast and 2 long-lasting Energy tablets every day have helped Che get back to her pre-baby weight and give her the stamina to keep up with both of her young children. Becoming a Promoter was easier than she expected. Her Mom showed her the ropes and she really enjoyed the simplicity of the QuiAri platform. It gave her the confidence to do more than just share QuiAri samples with others, but also encourage them to become Promoters.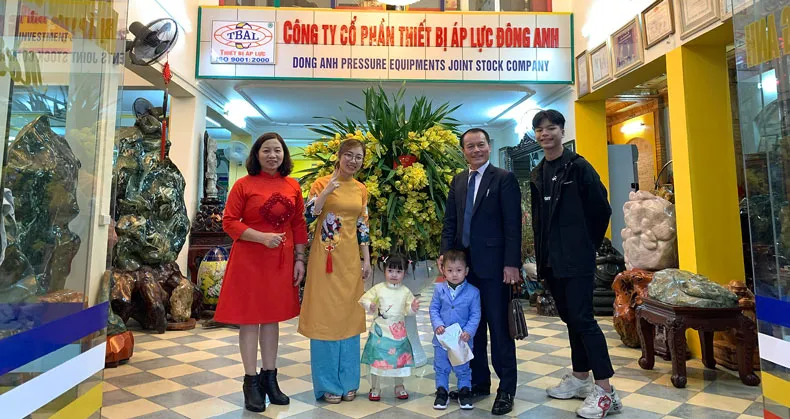 'I love the products. The company pays Promoters instantly, within 5 minutes, and it's just a lot of fun being part of a global company. Our Founder and CEO, Bob Reina, Lauren York, and Allison Roberts do a live broadcast every Thursday and I never miss it. They are just having so much fun, but also accomplishing so much around the globe. I leave those meetings feeling inspired.  I set a goal for myself – November 7, 2028. That's the day I plan to hit QuiAri's highest rank."
QuiAri Founder and CEO, Bob Reina has big plans for QuiAri in 2021 and is confident the company will shatter even more industry records.
"Che and Team Vietnam are doing a wonderful job sharing samples and following the step-by-step duplication guide I designed to help Promoters succeed. Every Thursday at 11AM EST at QuiAriHQ.com I host a live broadcast with the team. I've revealed some of the exciting enhancements coming up in 2021.

Let me tell you, I've been in this business over 28 years and I never seen Promoters and Customers this energized before. We revolutionized the industry in 2019 with the fastest paying compensation plan in industry history and we were the first to introduce Maqui to the global marketplace. We're anticipating a successful 2021 and global expansion at a rate that rivals the efforts of long-established multi-billion-dollar companies,"
stated QuiAri Founder And CEO, Bob Reina
Bob has built QuiAri from the ground up using 7 basic pillars crucial to the success of a global company: Recognition, Excellence, Service. Positivity, Ethics, Collaboration, and Trust. (R.E.S.P.E.C.T).
Recognition = Celebrating Everyone's Success
Excellence = Striving For the Best
Service = People First
Positivity = Always Dreaming
Ethics = Doing The Right Thing
Collaboration = One Family
Trust = We do what's right
"The best of the best in the industry are joining QuiAri. People always ask me who I'm working with and I'm proud to tell them that it is a reliable, fair, and generous global company. After they read the compensation plan and see the executive team with over 150 years of direct sales experience, they know I speak the truth,"
said Che Huong.
QuiAri is well-known throughout the network marketing industry for having one of the most generous compensation plans with multiple ways to earn. With the New Year quickly approaching, weight loss, energy, and better overall health will be top-of-mind for consumers. Che has prepared for the increase in demand by stocking up on product so she has plenty of samples ready to share.
"My mother has taught me well. I'm encouraging my teams to get ready for QuiAri's popularity to explode in 2021. I owe it all to my Mom. She's my rock. I'm so honored to be part of the QuiAri family, especially at such a monumental time in this company's history." 
said Che Huong. 
About QuiAri
QuiAri is the #1 health and weight loss movement in the world today. Featuring exclusive, breakthrough products (QuiAri Shake and QuiAri Energy) featuring the world's new #1 superfruit, the Maqui berry, people everywhere are losing weight, boosting their energy levels, and improving their health. What started as an idea has now become a worldwide phenomenon, gaining a passionate following in over 200 countries.
But that's not all! We boast an exciting opportunity to promote QuiAri products and earn commissions within 5 minutes after each sale through industry-first, state-of-the-art payment technology. Combining unrivaled products with the fastest payout, the fastest cycling binary, and one of the highest paying compensation plans in the industry, there's no doubt QuiAri is helping people live healthier, happier lives. To learn more, please visit quiari.com.
These statements have not been evaluated by the Food and Drug Administration. These products are not intended to diagnose, treat, cure or prevent any disease.
Income Disclosure Statement
Please note the QuiAri business opportunity offers unlimited income potential. However, QuiAri makes no guarantee of financial success. Success with QuiAri results only from successful sales efforts, which require hard work, diligence, skill, persistence.
Recommended Distributors QuiAri