Sebas Klinkert Achieves Royal Diamond Rank At BE
March 3, 2021
By Team Business For Home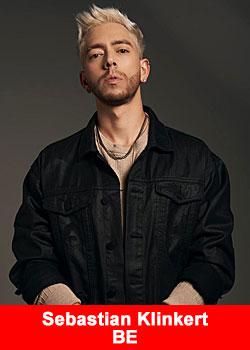 A single father with a history of several bankruptcies to achieving financial liberty. Sebas Klinkert stuns us with his brilliant leadership, diligence, and commitment as he achieves the Royal Diamond ranking with BE upon hitting an exceptional monthly commission of $150,000.
To achieve Royal Diamond in BE, one must generate a revenue of over $1 million sales in a 4-week cycle in their entire organization. Sebas has surpassed the target and achieved this in a record-breaking time.
Success comes not from merely waiting but by working towards it. Sebas has always been passionate about leadership from a very young age, building meaningful rapports and overcoming challenges with an attitude of transforming and impacting lives.
At the age of 15, he had his first company, spending many years in the retail industry with clothing stores in shopping malls in Colombia. Until 12 years ago, when he was presented with an opportunity in network marketing and realized that it was an industry where he could grow and fulfill his purpose of transforming and impacting the lives of millions of people through leadership, entrepreneurship, and business.
It wasn't easy for Sebas, from being gravely financially unstable with massive debts, he desperately prayed to God asking for direction on where and how to resiliently come back up from his current situation.
Everything lined up in 2018 when he met the Islam brothers, recalling how he always knew that BE is the best in its industry with their services, leadership, and compensation plan:
"In my first 2 years with BE, I was able to pay off my debts and have the financial freedom that I desired. But for me BE means much more than money, with BE I grew confident that I am capable of building a legacy, a heritage that will allow me to reach, impact, and help many people around the world, to realize that we can be prosperous, abundant and have the lifestyle want for my family."
Sebas not only achieved financial independence but also accomplished milestones that were beyond his imagination. He believes in BE's vision of transforming the lives of people through their powerful digital platform. Sebastian looks up to the founders with admiration and says:
"I call them the 'dream team' because each of the 3 Islam brothers has a fundamental and vital contribution to the growth of the company. Moyn is a very intelligent person and a complete strategist. He leads the company in its growth and vision. Monir is an innate leader, he is the soul that drives the company's purpose to inspire and impact the lives of many people. Ehsaan is the genius of the team, who is the master behind the creation of the magic of all our applications and platforms."
Sebas Klinkert has already built a strong footing in BE and this industry. For this, he expresses his gratitude to the BE founders, the mentors, his team, and God. He feels immense pride in becoming a vital part of BE as the company strives forward with an inventive approach and is enormously proud to be an essential part by contributing to this mission.
About BE
BE is a next-generation ecosystem made up of a unique concept of 'Live & Learn' which includes e-learning and travel platforms with a comprehensive set of tools for independent business owners.
The BE ecosystem uses artificial intelligence technology, to offer a decentralized, transparent, and empowering space for people from all walks of life, regardless of their educational or financial background, to build their very own multimillion-dollar business from their smartphone.
For more information, please visit www.berules.com
Recommended Distributors BE