Youngevity 2020 Revenue Down $6 Million To $121 Million
March 23, 2021
By Team Business For Home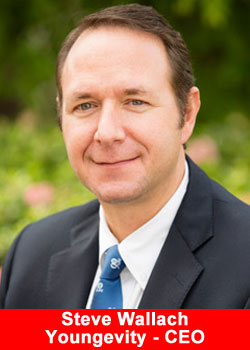 Youngevity International, Inc. (OTCMKTS: YGYI), a multi-channel lifestyle company operating in three distinct business segments, including a commercial coffee enterprise, a direct marketing enterprise, and a commercial hemp enterprise, today issued a follow up regarding its open letter to shareholders released on January 19, 2021.
Dear Shareholders,
We are continuing to work diligently with our accounting team and independent auditors to complete all the filings we need to become current with our financial reporting and SEC filing requirements.  Our primary focus is also to relist on the Nasdaq or another national securities exchange as soon as practical.
We have faced many challenges over the last twelve months, including ever-changing general and travel restrictions related to COVID-19, as well as related internal challenges which have impacted in part our business and caused time-line adjustments for the completion of our 2019 and 2020 audits of our  financial statements.  We are progressing forward as quickly as possible. With that in mind, we are providing the following progress report.
Audit Update
As previously announced, YGYI has engaged MaloneBailey, LLP as our  independent registered public accounting firm responsible for auditing our financial statements and we have been meticulously working to complete our quarterly and year end 2019 restated financial statements and our quarterly financial statements for 2020.  The challenge we faced delivering our financial statements in a timely manner was due to a revenue recognition issue related to our green coffee distribution business with a related party.  This revenue recognition challenge was isolated to our operations in Nicaragua.
With the benefit of 60 days of comprehensive audit work since the time of our last update our auditors are nearly complete with their analysis. As a result, we feel compelled to adjust our timeline forward approximately 45 days from what we outlined in our last update to shareholders. We now fully expect that we can complete our 2019 financial reporting on or before May 1, 2021 and anticipate completing our 2020 quarterly and annual reports by July 1, 2021.  We also anticipate being on a current reporting cadence by September 1, 2021.
The Company's common stock is expected to trade on the OTC Pink Market until such time that the Company may apply for relisting to a national securities exchange.  To that end, we intend to ramp up our efforts to strengthen internal controls and financial reporting to expedite the relisting process.
Business Update
We continue to operate in three distinct business segments Direct Selling ("DSS"), Commercial Coffee ("CC") and Commercial Hemp Segment ("CHS").
We also continue to employ cost cutting measures, including additional staff reductions, limits on travel and the overall reduction of fixed overhead expenses with a keen focus on running as efficiently as possible.
The Direct Selling Segment has been negatively impacted by the elimination of marketing initiatives including annual conventions, incentive trips and quarterly road shows due to COVID-19 restrictions.
Despite these challenges, we expect that top line revenue for this segment will come in at approximately $127 million for 2019 and $121 Million for 2020. 
The revenue growth challenges have been impacted by supply chain constraints, however we believe we have taken appropriate steps to remedy this situation.  The segment is continuing to drive marketing and sales activity through Virtual Events and will be holding a "Rise and Shine" Virtual Event on April 22nd and 23rd.
About Youngevity International, Inc.
Youngevity International, Inc. (OTCMKTS: YGYI), is a multi-channel lifestyle company operating in 3 distinct business segments including a commercial coffee enterprise, a commercial hemp enterprise, and a multi-vertical omni direct selling enterprise.
The Company features a multi country selling network and has assembled a virtual Main Street of products and services under one corporate entity, YGYI offers products from the six top selling retail categories: health/nutrition, home/family, food/beverage (including coffee), spa/beauty, apparel/jewelry, as well as innovative services. For investor information, please visit YGYI.com. Be sure to like us on Facebook and follow us on Twitter.
Recommended Distributors Youngevity