APLGO Continues Its Global Expansion Into Latin And South America
April 1, 2021
By Team Business For Home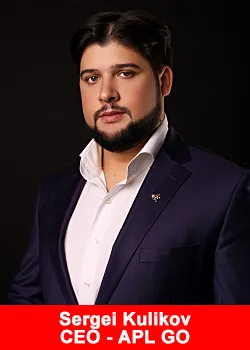 With its industry leading 63% payout and 1 of a kind proprietary science based products APLGO has now expanded into Latin and South America. Under the visionary and life changing leadership of its founder Sergey Kulikov APLGO has emerged as the new paradigm and model for the industry enabling success for everyone equally. 
APLGO has been strategically preparing and positioning itself for this expansion. We have already published Spanish and Portugese translations of our website, marketing and training materials.  Additionally, we have a dedicated multilingual staff to accommodate and support this rapidly growing opportunity and markets.
We understand the enormous potential of the Latin America  market and are fully committed and dedicated to building a world class operation to insure our Affiliates and Customers are fulfilled through our 24-72 hour product delivery system. Just as Apple and Tesla have advanced and changed their industries ALPGO is excited to be on the path to accomplishing the same.
As a 100% debt free 9 year old company which owns it's on manufacturing laboratory led by its 33yr old open minded founder who has a distributor 1st mindset APLGO is destined to revolutionize the industry.
Their experienced team led by International Expansion Director Dr. Alberto Alexander has already successfully visited and legally registered products and established offices, warehousing, customer service, complete infrastructure, Merchant processing, distributor payment systems in numerous major countries including  Mexico, Peru, Brazil, Ecuador and preparing for Columbia as well over the next several weeks. 
They are  bringing the vision, benefits, opportunities and the power of APLGO to all in Central and South America and more this year. APLGO's unique fast acting, convenient packaged, all natural, delicious tasting, Kosher, Halal and FDA registered products have become the vastly talked about and desired affordable products by Latin America and others.
Mr. Kulikov and his team understand that the times and needs of people around the world have changed and in order to help others you must be understanding and respectful of different cultures and provide affordable products for all markets around the world.
Sergey's values just as in Latin America are "Family First " he lives it, believes it and treats every member like his family not just distributors which is why their revolutionary industry 1st 9ary Compensation plan which has not changed in 9 years incorporates the absolute best opportunity for everyone from the beginning to achieve equal success from their efforts.
The company understands that more and more are entering our industry for the 1st time which is why the use of cutting edge no additional cost social,business and communication technology and over 60 video tutorials have been produced to enable even the inexperienced to achieve success. We are proudly providing knowledge, fantastic easy-to-use tools and excellent support for the average person to double or triple their regular income in a very short period of time if they desire as the evidence has proven that a tremendous volume is not necessary to do so.
The word has been spreading. As a result new leaders in the U.S. have arrived with great enthusiasm and incredible success.
In each of the Latin American countries visited, the excitement was evident as top leaders from around the industry made appointments to meet with the team as they understood what was about to take place and wanted to be a part of it. People in Latin America are very hard workers. We at APLGO recognize that and are determined to provide them with a real proven opportunity to help better their health, better provide for their families and change their lives.
Sergey's goal is not only to create 20 new millionaires within a year but to make APLGO and its products a fixture and health benefit in homes around the world.
About APLGO
APLGO is an 8.5 year old company now in whisper launch in the US, Canada, Australia, Mexico and Peru. Our experienced corporate team is dedicated to your success and led by owner Sergei Kulikov, a successful, international network marketing leader. Our head office consists of six departments and sixteen divisions, with 14 global warehouses and more to come.. We consult with top-tier providers to ensure every aspect of the business is solid and scalable.
We believe the best companies create an amazing culture by providing  a positive atmosphere for every distributor and treat our employees and customers with respect. Founder and CEO Sergey Kulikov made his first $1,000,000 at 21 years of age. He is the author of an online educational platform used within APLGO since 2014 that tracks and manages Associate efficiency. For more information please visit us.aplgo.com
Recommended Distributors APLGO