ACN Acquires Kynect (Stream Energy)
June 17, 2021
By Team Business For Home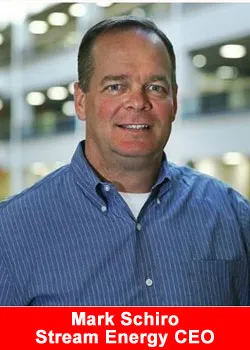 According to several well informed sources close to the companies, ACN has acquired Kynect, formerly known as Stream Energy. An official press release is awaited shortly.
About Kynect CEO Mark "Bouncer" Schiro:
A tenacious entrepreneur and innovator at heart, Bouncer is responsible for guiding growth strategies and overseeing day-to-day operations to ensure the success of the company and its community of Independent Associates.
As one of the company's earliest outside investors, he eventually served on the Board of Managers for a total of eight years, including two years as Chairman, and previously served as the company's president and CEO from 2012 to 2016.
About ACN. Inc.
Founded in 1993, ACN is the world's largest direct seller of telecommunications, energy and other essential services for residential and business customers.
ACN provides the services people need and use every day, including phone service, wireless, energy, merchant services, television, security and automation and high-speed internet. ACN operates in 26 countries, with offices in North America, Latin America, Columbia, Europe, Asia and the Pacific. For information on ACN's home-based business opportunity, visit acn.com.
About Kynect
Way back in 2005, Kynect™ founder Rob Snyder bridged the gap between two industries—network marketing and energy—for the first time ever. Innovation on that scale quickly made us the largest network marketing energy company in the world.
Under Rob's passionate leadership, Kynect bucked industry expectations to become more than a financial opportunity for savvy entrepreneurs. It grew into a cultural movement inclusive to all.
For more information please visit: www.wekynect.com