Neora Continues To Be A Great Opportunity In The Gig Economy
July 27, 2021
By Team Business For Home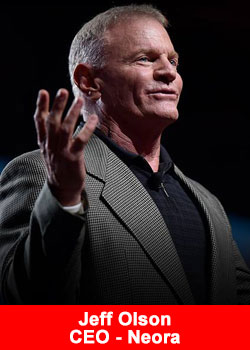 As technology continues to change the traditional models of work life, more people are opting in for gig work and side hustles. Gone are the days where people are anchored to once place just to earn an income.
The "work from anywhere" era is officially here and Neora is perfectly positioned to embrace the new worker looking for the flexibility and freedom to earn a supplemental income that fits into their schedule. With Neora's business opportunity, people can work as much or as little as they like—and the decision is completely in their hands.
Built for Today and Tomorrow
Neora's innovative and proven business approach has been at the forefront of technology making it a true e-commerce company. Its Brand Partners can quite literally work from anywhere in the world, making it appealing to many who are looking for a side hustle.
As long as you have a phone (or similar device) and a WIFI connection, you are open for business with all of the web-based back-office tools for success at your fingertips, including expert training, marketing materials, blockchain shipping and instant access to performance data.
Neora's technology platform combined with an innovative compensation plan has attracted many new Brand Partners in the past few years.
Despite the economic impact the effects of the coronavirus has placed on many businesses, Neora continued to thrive with a record number sales, new Brand Partners and multiple rank ups as well as continuing to launch state-of-art hair care, skincare and wellness products that improve people's lives.
Neora was also named Best Place to Work in Direct Selling in 2021 by Direct Selling News, proving its commitment to making people better.
With Neora, It's a Family Affair
According to a survey conducted by recent Zapier/Harris poll, 34% of Americans currently have a side hustle, employment outside of the traditional 9 to 5 work day, and more than 60 million plan to start one by the end of 2021.
This trend of side hustlers just isn't just young, single people either. The Zapier/Harris poll also shows that 49% of parents with children under the age of 18 are twice as likely to participate in some type of gig work.
Many are motivated to start a side hustle by creating extra income, but it's the reason why that Neora's Brand Partners are signing up in droves: Family. People like that fact that their Neora business allows them to spend more quality time with family, the ability to save for family vacations, the ability to supplement college tuition savings for their children, and so on.
One Brand Partner, states:
"We get to build our business around our kids' schedules — around their needs — and enjoy life on our terms."
Neora is a family business built to help entrepreneurs create their own family business. With a culture of positivity and encouragement that is infused throughout the company, Brand Partners are able to take relationship marketing to the next level knowing that they are not only making themselves better, but they are making other people better too.
"We create a culture where if you're with us and become part of our culture, you're going to become a better person,"
says Neora Co-Founder and CEO Jeff Olson says.
"We'll believe in you until you believe in yourself."
About Neora
Based in Dallas, TX, Neora is a global relationship marketing company with age-fighting products crafted from cutting-edge research and science. Founded in 2011, Neora has shattered industry sales records while developing a strong customer base in North America, Latin America, Europe and the Asia-Pacific.
Neora is committed to providing an excellent product line based in real science and providing its Independent Brand Partners with a life-changing and outstanding business opportunity through relationship marketing. For more information, please visit: neora.com.
Recommended Distributors Neora