The ibüümerang Go Diamond Connect Experience
July 30, 2021
By Team Business For Home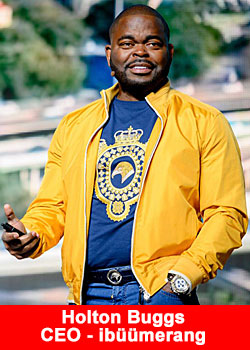 ibüümerang proudly delivered a momentum-creating Go Diamond Connect Experience in July 2021.
The Experience was two events, Go Diamond Connect and Connect+ with an at-capacity sold out crowd and thousands on the virtual live streams.
Two new events got announced, the Builders Bootcamp 300 oversold in the first 45 minutes. The location for VISION 24K got announced in Dubai and sold out in five days.
The HUGE announcement was the highly anticipated release of Powered by iGo, the latest development in the PRIB™ to allow Ambassadors to send out codes to put the PRIB™ to work to acquire customers on their behalf.
Thousands of new excited customers have joined in the past five days. The Power of the PRIB™ is now at work 24/7 for the Ambassadors in ibüümerang.
The Go Diamond Connect Experience was an event that has set Momentum in Motion for Ambassadors in ibüümerang.
Watch the recap video below and enjoy the Go Diamond Connect Experience.
About ibüümerang
Officially launched on September 1, 2019, ibüümerang's vision is to be a consumer-centric company focused on the philosophy of giving back.
ibüümerang's mission is to create a worldwide movement to empower people via the PRIB™ (Perpetual Residual Income Builder™), to provide an opportunity to succeed without selling by offering a 5-Star Lifestyle at 3-Star Prices™, and to support The BüüM Foundation in providing an abundant life for every child on the planet.
For more information on ibüümerang, its top tier executive team, and its overarching philosophy, visit the company website at www.ibuumerang.com.
Recommended Distributors iBuumerang