Business For Home New Brand Image Designed By ADR Studio
August 31, 2021
By Team Business For Home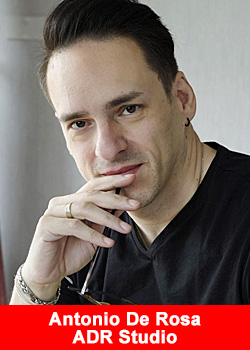 Business For Home is with 4 million annual visitors, by far, the most influential website worldwide about Direct Selling facts, figures and news. For more than 12 years, BFH operates side by side with the industry, becoming the sounding board for Network Marketing Professionals as companies.
It was the right time to refresh the BFH brand image.
Ted Nuyten – CEO Business For Home said:
We partnered with ADR Studio, services leader provider for the Direct Selling Industry in design, marketing, and communication, to complete this task.
The result is a streamlined logo, emphasizing the famous BFH letters, a tangible symbol of authority. Also, the name itself, Business For Home, gains a new font, designed exclusively for this brand. A blue gradient wraps the whole logotype to infuse everything in reliability, fondness, and clarity.
In the next few days, the logo will be quietly applied to all the websites, apps, and digital products of Business For Home.
We are so thrilled to be part of this,
stated Antonio De Rosa, CEO of ADR Studio Design
"For our company, It's such an honor to contribute to creating the image of an institution in MLM industry as BFH.  The company has been so kind and inspiring, driving us along with the creation of this logo, and we are confident its image will last through the upcoming exciting years that our industry will have."
About AD Studio design
ADR Studio is a collective of high-level professionals with competencies and expertise in several fields. Specific attention is given to the areas of Information Technologies and Networking Marketing.
The combined experience of the founder and the core team in those fields exceeds 50 years. ADR Studio follows every process within the project without lost any detail or client desire, recognising the importance of listen, perform deeply background study, work with empathy always by assuring dynamic interaction. more information please visit www.adrstudiodesign.com