3 Rock Star Elite Ranks At Velovita
September 29, 2021
By Team Business For Home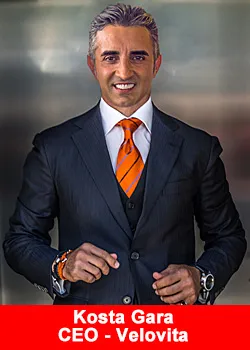 Tracy Laughard, Kena Smith, and Bri Skvarce did not know each other prior to starting their Velovita businesses.
They didn't join at the same time nor live in the same area. However, each of these three powerful women caught the same vision and are now feeding the same passion to lift others up, and help their respective team members succeed.
As a result of their hard work and dedication, each of them (in less than a year with Velovita) has achieved the notable recognition and achievement rank of Rock Star Elite.
Tracey Laughard shared
"being here at Velovita has been absolutely incredible to say the least. I've been in other companies and the level of leadership here is unmatched. They truly care about growing us as successful entrepreneurs, but also as people and that matters so much.

Not to mention being a part of a place that runs SO smoothly is amazing! I know that my people can build legacy businesses here and truly create freedom for themselves, and that means the world to me and my team. This is our home."
Recently Velovita hosted their second annual fall convention. XLR8 allowed worldwide Members to gather in Orlando, Florida for a weekend of inspiration, growth, and celebration.
As with most Network Marketing companies, rewards and recognition go a long way. Velovita has revamped their recognition game with the new Velovita Incentive Program (VIP) to acknowledge their Members in a big, impactful way.
The new program boasts prestigious advancement ranks, plaques, and beautiful luxury gifts to shower their Members in gratitude with a sense of appreciation. Tracey Laughard, Bri Skvarce, and Kena Smith can now attest to that based on their recent event experience that included accolades and admiration for all their efforts.
It's the Rock Star Elite Level achieved this year by the three Velovita Members that earns them each a luxury, designer bag.
Says Kena Smith,
"I am so honored to be one the ones to pave the way at the Rock Star Elite rank. This entire experience has been like a dream for me and everything I've done in this industry has led me here with the knowledge to recognize how incredible this opportunity is.

I love the relentless commitment to our success, the push to bring a unique perspective and environment to the industry, and all the recognition we receive for our efforts. I know without a doubt my future here with Velovita will allow me to impact so many lives and I know I have a stable place to do so for years to come."
Impacting others is a huge driver for leaders. No stranger to such impact is Bri Skvarce who also advanced to Rock Star Elite.
"Being with Velovita has been a dream come true! In a little under 10 months my team has already sold two million dollars in products, and I know without a doubt that we are just getting started! Being one of the first in the entire company to hit this huge rank is such a blessing.

What's even cooler is that my team is winning! I have huge leaders who are seeing more success than ever, and I have tons of people who never saw success before, now winning here!! I've never felt more at home, so loved, and taken care of. I feel truly appreciated and I'm blown away with the way we are spoiled! It feels wonderful after six years to finally feel home", says Skvarce.
With so much to celebrate for the global biohacking innovators, Velovita CEO & Founder, Kosta Gara added
"We love seeing our Members build success at Velovita. These leaders haven't just built success, they've secured it. We're eagerly driven to provide the unique sought-after social selling experience we offer so others can also find success here with everything they need to win."
About VELOVITA
Founded on 90+ years of operational and field success, VELOVITA is rapidly becoming a global leader of innovation in the field of biohacking, social selling, community expansion and support for the new world entrepreneur.
Their mission is to provide an ecosystem of inspiration, education, and life enrichment. VELOVITA has a singular focus on the individual to increase their daily performance both mentally and physically.
For more information on VELOVITA, please visit Velovita.com or Velovita's Facebook page. You may also contact us at [email protected] To join the new movement, click here for the Velovita Member Rewards. We know you'll #LOVIT!
Recommended Distributors Velovita