LurraLife – Retail To Recruit: Shaking Up Network Marketing
September 18, 2021
By Team Business For Home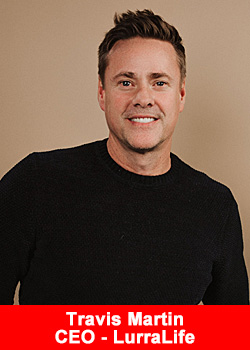 Everyone is familiar with Network Marketing — you buy your products, build your team, and keep recruiting… but what happens to your profits and the model's effectiveness when you've run out of people to recruit?
Considering only about a quarter of participants in Network Marketing see the most profit, you can probably make your own conclusions.
But at LurraLife, we've worked to shift away from 'modern' Network Marketing to a direct retail focus: The Retail to Recruit philosophy.
Rather than focusing on requiring Brand Partners to sign up recruit after recruit with builder packs, LurraLife lets our high-quality products speak for themselves. By focusing on the product, LurraLife not only appeals to Brand Partners and wellness advocates, but one-off customers. After non-members buy and use our products, we've found they keep coming back, and bring their friends and family as well.
"One of the shifts I've seen in this industry is a focus more on actually doing a business out of your own home, rather than just recruiting, going online and getting people to build this big organization,"
says LurraLife co-founder Travis Martin.
"If you can get a product that's affordable and effective and sell it to your friends and family, that money should be in your pocket."
While other companies have shifted their philosophies and models, none have embraced the social retail model like LurraLife has. We focus on selling great, affordable products in the $35 – $45 range, and our success speaks for itself. From Drink2Shrink Detox Tea to the new LurraSlim energy capsules, our focus is on products that promote a healthy lifestyle—and our customers have responded well to that mission.
Martin notes that Network Marketing might not work for many customers, depending on their circumstances. Instead of wiring people into a large network, LurraLife's goal is to provide great products that are there when our customers need them most. And the system works.
LurraLife has seen its revenue increase from $70,000 a month just 14 months ago to over $1 million in sales each month, according to Martin.
Retail profits make up three times the earnings compared to compensation plan profits. It doesn't require a network or army of recruits, just happy customers looking to start and maintain a healthy lifestyle.
But it's not always about the money — we're also working towards building a community with a focus on the best customer experience and affordable wellness products, starting with Drink2Shrink. Thanks to our success, we've also been able to introduce programs that tip network marketing on its head and benefit users.
One program, the $100 Dollar A Day Club, has helped thousands of LurraLife customers do just that — make $100 a day. The program is easy too—within 14 days, members can receive the training they need to start making money every day with LurraLife.
"Often in network marketing, you'll have empty promises of 'just come in and you'll make this kind of money,'" Martin said. "What we're seeing with the $100 A Day system is people literally making $100 a day in their first month of business."
Martin says the system works on a simple structure: Members get the products, post about the products on social media, then sell the product. They don't need to know an expansive network of friends and team members to get started—members can sell directly to strangers found through social media, which opens up marketing avenues for those who might struggle otherwise.
The best part about LurraLife's model? We've seen our partners' health and finances improve as they engage with a system built to change their lives for the better. We believe the Retail to Recruit system not only improves sales, but gives LurraLife the ability to empower our customers. By building a healthy, engaged community, everyone wins.
"To see [members'] success and confidence and to see them own a business is just magic," Martin said. "When people join Lurralife, they experience that success in their own lives."
About LurraLife
The word 'Lurra' is basque for 'Earth'.
The LurraLife primary objective is to bring individuals back in touch with nature and teach those to balance their lives in harmony with what the Earth has provided for us. At LurraLife, we don't define "fit" as just one ideal. We understand that everybody is unique and we want to celebrate that, rather than change it.
While we know being physically "fit" is important, we are much more than just a health company. We want to help you unleash potential within. We have a personal development course designed to help grow mental, emotional, and spiritual strength all while incorporating ways to grow your business. You'll gain a positive mindset and have more confidence in yourself to be the best you. To learn more about LurraLife, visit LurraGlobal.com.