Patrick and Michael Maser Continue To Lead The Charge At ACN
November 15, 2021
By Team Business For Home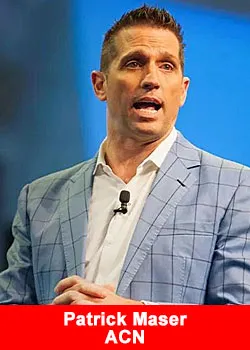 After 19 years of business, Senior Vice Presidents & Circle of Champion Members Patrick and Michael Maser continue to build an impactful legacy with ACN.
Brothers Patrick and Michael Maser grew up watching their parents create great success through direct sales, building a business and a legacy for themselves and their boys. Patrick recalls a moment when their father urged him to only work for himself, never someone else.
After high school, the Maser brothers explored various career paths, all marked by an undeniable entrepreneurial spark. Patrick graduated from the University of Pittsburgh, then went on to open multiple small businesses. Michael studied business at Penn State before getting into car sales.
Eventually, all roads led back to their family roots. A friend introduced Patrick to the ACN business opportunity, and he quickly shared the idea with Michael. They recognized it as a way to not just making a living, but make a life; a pivotal steppingstone toward personal and professional fulfillment.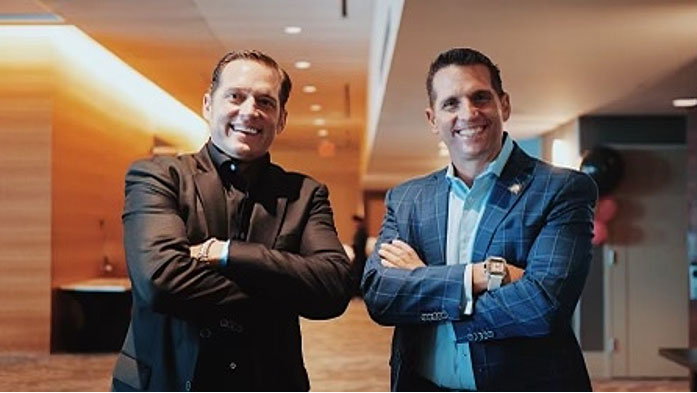 Its potential is powered by simple but revolutionary business model. ACN Independent Business Owners (IBOs) can build a flexible home-based business that can bring in extra income each month, by offering people they know an alternative to the essential services they already need and use every day. For the Masers, the possibilities were limitless, if only they could think outside the box as their parents had done.
 "When I opened my mind, I started seeing things differently," Mike recalls. "Close-minded kept me in a job. Close-minded kept me skeptical and broke. This was a chance for us to dream again."
Nineteen years later, the brothers still work side-by-side every day sharing value through essential services and creating life-changing opportunity for others.
"Patrick and Michael are leaders of leaders,"
says ACN Co-Founder Greg Provenzano.
"After nearly two decades in the business spending every single day empowering IBOs to work towards their personal/professional development to reach their goals.

They believe in this movement. And they've instilled that belief in others around the globe. ACN is endlessly grateful for their leadership." 
The Masers have earned their way to ACN's highest leadership position and have been inducted into the Circle of Champions. They lead the No. 1 team in all of ACN globally. They're some of the most sought-after speakers and trainers in the industry.
But there's something deeper at work. All the awards and accolades don't compare to what Patrick describes as the best part of their journey with ACN:
"It's about taking someone and helping them find the winner in themselves," he explains. "This company is monumental to human potential and what is possible. When your life changes, you change the world."
About ACN. Inc.
Founded in 1993, ACN is the world's largest direct seller of telecommunications, energy and other essential services for residential and business customers. ACN provides the services people need and use every day, including phone service, wireless, identity theft protection, energy, merchant services, television, security and automation and high-speed internet.
ACN operates in 27 countries, with offices in North America, Latin America, Europe, Asia and the Pacific. For information on ACN's home-based business opportunity, visit acn.com.