LurraLife Expands To South Africa
December 12, 2021
By Team Business For Home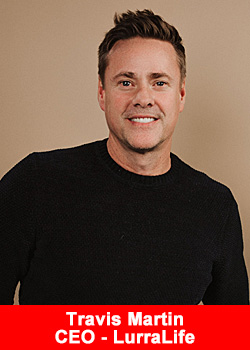 According to a LurraLife press release:
Africa may be a world away from LurraLife's home offices in Lehi, Utah, in the USA but that hasn't stopped the company from making an impact abroad.
Since entering the market in July, LurraLife has seen explosive growth — about 30% month over month. To date, over 5,000 Brand Partners are located in South Africa. Additionally, over 2,000 people have achieved at least a one-star sales rank.
How did LurraLife expand so quickly? Thanks to our Stockist program, we were able to set up local distribution, giving LurraLife Brand Partners easier access to high-quality products without waiting for expensive international shipments.
"Our Stockist program is the reason we are able to grow so fast globally, with the support of our leadership in Africa,"
LurraLife Founder and CEO Travis Martin said.
Kendal Milford, LurraLife's Director of Field Relations for Africa, says the company's mission has inspired thousands of Brand Partners and enabled them to improve their health and finances.
"People are checking in with their bodies' needs and taking charge of their lives with financial mobility. I am excited to see people with hope for better futures all round," she said.
While LurraLife hopes to continue increasing brand awareness abroad, we wanted to take the opportunity to commemorate our success and honor the people who made it possible.
Recently, LurraLife executives traveled to South Africa to commemorate our success in this exciting new market. A special ribbon cutting ceremony was held on September 18 in Johannesburg at the Venue Melrose Arch, where we met with 200 local Brand Partners and regional leadership — enough to max out the venue.
During the event, we also honored our second-ever top-selling All-Star — Dinah Mohale. Dinah has gone above and beyond to reach this prestigious sales milestone, and Travis awarded her with a custom LurraLife jersey to commemorate her hard work.
But that's not all — while we were in South Africa, we also held our first-ever 4-star retreat! We partied with Brand Partners who hit at least a 4 Star rank in Sun City, a famous resort known for its wide selection of attractions. During a two day stay, we celebrated everyone's hard work and learned from some of LurraLife's top partners.
Overall, LurraLife's success abroad depends on how it inspires people. Kendal said she saw the ribbon cutting and other celebrations as a "rite of passage" and sign of people's love for LurraLife in Africa.
Africa is one of the most complex and culturally diverse continents and it is heartwarming to witness people coming together against a shared vision," she said. "The ribbon cutting was a celebration of people's love for LurraLife."
So what's next for LurraLife in Africa? Onward and upward. Our Stockist program keeps growing, expanding our reach and product availability. New Brand Partners enter the fold every week, giving more and more people opportunities to make money, improve their health and enjoy life to the fullest.
About LurraLife
The word 'Lurra' is basque for 'Earth'. The LurraLife primary objective is to bring individuals back in touch with nature and teach those to balance their lives in harmony with what the Earth has provided for us.
At LurraLife, we don't define "fit" as just one ideal. We understand that everybody is unique and we want to celebrate that, rather than change it. While we know being physically "fit" is important, we are much more than just a health company.
We want to help you unleash potential within. We have a personal development course designed to help grow mental, emotional, and spiritual strength all while incorporating ways to grow your business.
You'll gain a positive mindset and have more confidence in yourself to be the best you. To learn more about LurraLife, visit LurraGlobal.com.