Planet IX – A Brand New World From All Aspects
December 22, 2021
By Team Business For Home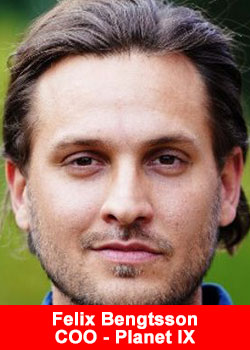 In late November the doors to a whole new virtual world opened up and it has been a virtual success.
Felix Bengtsson co-founder and COO Planet IX says:
"Planet IX combines opportunities to take a step further into the gaming community with environmentally friendly measures which can lead to economic paybacks. – I dare say that this is the gaming market's most important project right now. Play to Earn has taken on a whole new meaning"
In science, Planet IX is a hypothetical giant planet on the edge of our solar system and far beyond Pluto. It is estimated that an orbit around the sun can take up to 20,000 years.
In other words, the distance is enormous – and again, the idea is hypothetical. In the gaming world, however, Planet IX is already reality albeit virtual and it is just around the corner.
The Swedish tech industry is world-famous and once again it has provided the market with an innovation that even before launch aroused great interest.
The team behind Planet IX is based in central Stockholm and is led by Felix Bengtsson and Filipe Dunley. In less than a year, the sketch left the drawing board. And in another year, it is believed that Planet IX is one of the major players in its genre.
"To be the number one in the world we need two million players. I think it's possible to be there in only one year. Most games launch with zero players. Planet IX launch with hundreds of thousands of players. With a lucrative incentive program, we don't wish for being number one, it's a decision"
says Felix Bengtsson.
Planet IX is an online strategy game. It's about virtual real estate in a digital copy of the Planet but more specifically: a blockchain-based strategy and trading game with a virtual copy of our planet as its playing field.
Players buy packs of PIX (virtual representations of real-world sites) and build their collection in this virtual world. Players can also purchase NFTs (Non-fungible tokens) that in the game are representations of world-famous landmarks and monuments, and even trade these among themselves in its owns marketplace.
Every week, a collection of PIX is released in so-called "Pack Drops" (the contents of which players will use to build up their game and inventory), and the popularity of these packs have been nothing short of astonishing. The first release sold out in an hour-and-a-half, with the next release going faster: a mind-boggling 35 minutes.
Felipe Dunley co-founder and creative director stated:
"The online gaming industry is a huge market. People pays hundreds of thousands of Euros for gems and avatars in different games.

And NFTs which is a relative new term is also a huge market. We have built Planet IX for being long term and deliver a nice gaming experience. And if you are good at it, you can earn money while playing the game."
 The constant question when paying for a product or service; what's in it for me as a consumer or investor?
It's an exciting game with a very important mission. Planet IX put sustainability on top and there will be several missions in the game to save the planet.

At the same time gamers will have the possibility to earn money playing the game. Play to earn will be an important ingrediency:
says Felipe Dunley co-founder and creative director.
Felix Bengtsson co-founder and COO answered the question, "which markets do you see as the primary ones in a start-up?
Is it a cliché to say all markets? Historically the industrial countries have been early adopters when it comes to technology and new business ideas.

This has changed over the years. My guess is that the developing countries will adopt Planet IX faster, because it can be one more income stream.

Look at Axie Infinity who has hundreds of thousands of players only in the Philippines who play their game as the primary income.
For more information please visit Planet IX