ByDzyne Welcomes Industry Icon Danny Bae as MetaVerse Development Advisor
March 19, 2022
By Nicole Dunkley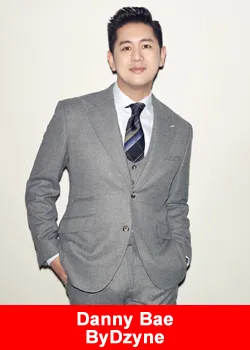 In a monumental collaboration that is sure to tip the scale of the network marketing landscape as we know it, ByDzyne has announced that industry superstar Danny Bae is coming on board as a MetaVerse Development Advisor.  
Danny, who boasts over 20 years of experience in the direct selling sector, is renowned worldwide for his leadership in sales and marketing, international expansion, business development, and mentorship.
His resumé is in a category of its own—Danny's guidance and team development over the years have led to over a billion dollars in collective sales and revenue, he's trained thousands through international speaking engagements, and he previously served as a Vice President for an organization that generated over $800 million dollars of yearly revenue during his tenure there.  
The entrepreneur is also the architect behind Global Platform Solution, or GPS, an organization that is revolutionizing the fashion by which the world learns, develops, integrates, and communicates with VR and AR technology.
In just two years, GPS has become the number one Virtual Reality headset direct selling distributor in the world, launched the world's first VR personal development platform—exclusive content that features over 1,700 Master Academy Classes and over 200 entertainment options—and unveiled Moled G, the world's first micro-OLED display glass that provides an astonishing 140-inch immersive, cinematic experience and is powered by TCL 10 PLUS NXTVision smartphone. 
The new partnership for USA and Japan, which provides BD Nation exclusive access to the innovative products and services listed above, also represents the culmination of a vision and friendship nearly two decades in the making, and one that epicenters on empowering others to dream big and change their lives.  
"I have goosebumps just thinking about this new collaboration with Danny and GPS. It's a dream come true.

We've known each other for almost 15 years, and I totally believe God had His hands all over this and brought this dynamic partnership together for this exact time and purpose.

I am confident our new lineup will continue to deliver the most lucrative and most life-changing opportunities for our Brand Ambassadors throughout the globe,"
expressed an enthusiastic Nattida Chong, ByDzyne's cofounder.
Chanida Puranaputra, the company's chairwoman, also could not contain her excitement with the arrival of Danny and the untapped potential of MetaVerse. 
"We are so thrilled to welcome Danny Bae, his family, and team to ByDzyne! We believe this partnership is the perfect recipe for success and we are eager to reimagine the future with virtual reality.

We anticipate MetaVerse to generate over $800 billion in five years, and so for our company that is always aiming to be ahead of the curve, this is an absolute gamechanger,"
shared Chanida.
Likewise, Danny is delighted that he's joining forces with one of the most revered companies in the industry. Not only does he feel the synergy is incomparable to anything that he's previously known, but he's also convinced that the integration is bringing the largest, most powerful trends together—wellness, travel, digital, and MetaVerse—on a single, unified platform. 
"I didn't take the decision to partner with ByDzyne lightly. In fact, it was the executive team's vision, leadership, and integrity that drove the decision.

I've known and respected the owners of ByDzyne for around 15 years, and they are among the most successful networkers in the history of the industry.

Above all else, they have those same core values. So, I knew that myself and our entire GPS family would be safe and protected as part of this partnership. That's what this partnership represents: family,"
revealed ByDzyne's newest advisor. 
ByDzyne's newest family members are also bringing in a wealth of invaluable industry experience to the company's frontline. Its new team is comprised of multi-million dollar earners, industry mainstays, and global icons.  
"Success is about so much more than just money; success is about building teams with strong core values, strong relationships, positive culture, and lifelong friendships.

With the support and influence of leaders like Michael An, Tommy Lee, Marc Isaac, Stewart Stant, Kenji, and Tama Hoffman, along with what ByDzyne and its trailblazers already produce, I am certain that we will shift the world's perception of what is possible,"
declared an optimistic Danny. 
And if the last three years since ByDzyne's inception in 2019 is any indication, Danny is right. The company already showcases the world's first hybrid e-commerce platform in BOS.Club, offers some of the industry's most sought-after wellness products such as Epione and Lightn1ng Energy drink, provides access to an award-winning travel subscription service in BD Dream Vacations, and now brings the unlimited possibilities of MetaVerse. 
While exploring that boundless world of virtual reality seems to be where life is gravitating towards, ByDzyne is clearly making the argument that in our reality, there may not be a better choice.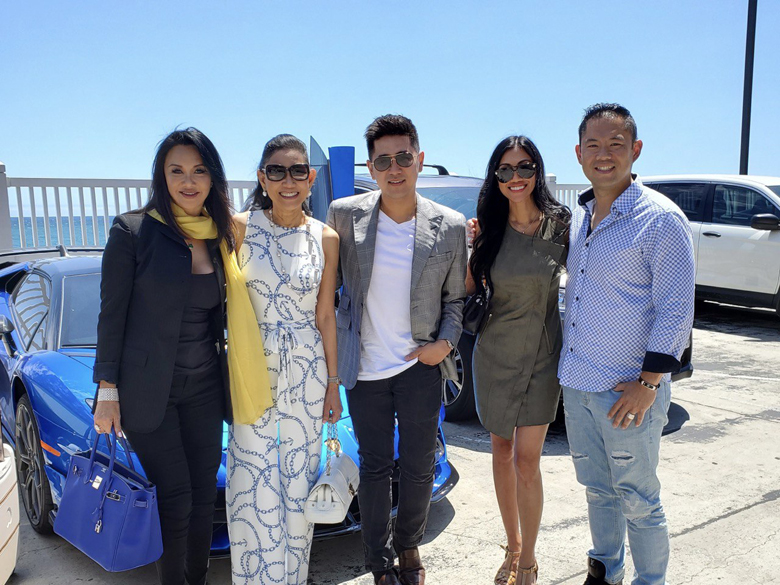 * ByDzyne makes ZERO income guarantees. It takes hard work and dedication to make a substantial income. All results may vary. In the year of 2020, the typical annual income earned by an active ByDzyne Brand Ambassador is $540.05 and the median amount of commissions, bonuses, and overrides received by all active Brand Ambassadors in ByDzyne is $0.00. For the full income disclosure, please visit www.bydzyne.com/IDS
Recommended Distributors ByDzyne