Why the Neora Opportunity is the Perfect Fit
June 3, 2022
By Nicole Dunkley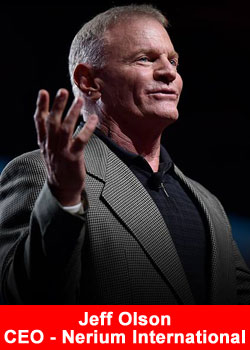 Neora's unique business opportunity truly brings entrepreneurship to the multitudes with low start-up costs, groundbreaking anti-aging products, and an e-commerce model accessible from anywhere in the world.
Neora changes lives by giving Brand Partners the ability to help people live and feel their best through innovative self-care products and unprecedented opportunity. If you are looking for a business that you can run on your own terms and that complements your lifestyle, Neora can be your perfect fit. 
A Holistic Approach to Anti-Aging
Beginning with a single groundbreaking, anti-aging product in 2011, Neora set the precedent of introducing quality, affordable skin care that provides real results. More than a decade later, the relationship marketing giant offers the very best in science-based skincare, hair care, and weight management products with holistic ingredients that deliver visible results.
Neora's Clean-Meets-Performance standard sets them apart and guarantees the best of both worlds by using highest-quality, clean and safe formulas crafted from both science and nature to deliver next-level performance.   
A Track Record to Stand By
In less than a decade, Neora rapidly became a relationship marketing giant with 40 million products in skin care, hair care, and wellness sold worldwide, $2 billion in generated sales, and $800 million in commission paid to Brand Partners.
Recently, Neora has also been named the Best Place to Work two years in a row by Direct Selling News and listed as one of Inc. 500's fastest-growing companies. These impressive accomplishments give Brand Partners the confidence and faith in Neora to have a successful business. 
Real Perks and Real Rewards    
Not only do Brand Partners get to experience the awesome power of Neora's anti-aging products, but they also have a real opportunity to supplement their income in an industry in which they have a real passion.
Once Brand Partners start-up their business, they unlock incredible rewards and perks like luxury beachside vacations, cash and car bonuses, 20% to 35% commission for customer referrals, and trainings that help them grow and achieve their fullest potential.
In addition, Brand Partners have access to some amazing perks Brand Partners such as,
Free product credits

Unbeatable prices

Fabulous rewards

Supportive community

Fair and reasonable commission plans

Unlimited growth potential
World Class Training and Tools for Success
Any new Brand Partner beginning their business with Neora has access to a proven social selling system combining the ease of online shopping with the personal touch of peer-to-peer sales. More the 70% of consumers prefer word of mouth recommendations for their purchasing decisions.
Neora provides all the marketing and sales tools Brand Partners will need, along with top-notch trainings that transport even the newest entrants into the direct-selling industry to a level playing field by giving them the skills they need to build their very own business.
With a step-by-step selling system, Brand Partners don't need to be an expert or influencer to find success, they just need the right attitude and willingness to work as much as is necessary to reach their goals. 
A Flexible and Fun Way to Earn
When Neora says you can run "your business, your way," it's not just paying lip service; Brand Partners can effectively manage their business from anywhere at any time: their Neora-branded website is a launch pad for referring customers to purchase products, and they are paid as soon as purchase transactions are complete.
There is no need to carry inventory or samples, create before and after images, or to incur hidden fees or charges. Neora truly takes out all the leg work, so Brand Partners can focus on the fun aspects of the job! 
A Perfect Fit for You
The Neora opportunity has been inspiring people to become better versions of themselves for more than a decade and continues to offer life-changing possibilities for thousands of Brand Partners all over the world.
With benefits, such as holistic, anti-aging products that work, a proven track record for growth potential, and a flexible and fun way to earn income, there has never been an easier or more exciting time to become a Neora Brand Partner.
About Neora
Neora is a global relationship marketing company with age-fighting products crafted from cutting-edge research and science. Founded in 2011, Neora has shattered industry sales records while developing a strong customer base in North America, Latin America, Europe and the Asia-Pacific. Neora is committed to providing an excellent product line based in real science. For more information, please visit neora.com.
Recommended Distributors Neora