ByDzyne's María Alejandra From Colombia Achieves 1-Star President
July 1, 2022
By Nicole Dunkley
Producing breakout stars is becoming synonymous with the Latin American region, as ByDzyne is welcoming yet another 1-Star President to its leadership hub in Colombian entrepreneur María Alejandra.
* A President generates over $200,000 in sales revenue during a half-a-month span. 
María, a 31-year-old businesswoman with extensive experience as a lawyer in commercial law, once competed amongst thousands for an invaluable position with the Colombian government and ultimately secured a job.
While her career was theoretically set from that point on, the idea of being a slave to the clock and having limited vacation time simply terrified her.
She knew she needed a new game plan. She knew there was something better out there. She knew her life could be different. And then, one fortunate day, it just was.   
"My life has been completely transformed since I started in ByDzyne. It's been a new level of learning, a change of mentality, real guidance from mentors, and I have met wonderful people every day.

I feel very honored and grateful for everything this company has contributed to my personal, family, and financial growth,"
expressed a thankful María.
While she came aboard without any network marketing experience, the new 1-Star President has seen firsthand the potential of that growth; she was present when the company first launched in Latin America a few years ago, where she vividly remembers it starting with five people in a room and has now exploded to thousands joining the movement.
For María, the ByDzyne opportunity is quite simply an opportunity like no other. 
"I chose ByDzyne because it offers products and services that are proven in different trends—tourism, financial markets, e-commerce, language learning, wellness, technology, and more.

We make alliances in each market niche with the best in the world and that makes this company's offer very lucrative.

In addition, the experience and vision of the owners Chanida, Nat, Nattida, Chad, and Sophia have quickly turned this company into one of the most appreciated in the industry and when you are close to mentors with such a high level of experience, it drives you to want to develop into a better version of yourself!

I am very grateful to them, Dave, and the entire corporate team for supporting us 24/7,"
shared the Colombian leader. 
Appreciative of all of the kind words expressed towards them from their leaders around the world, ByDzyne's executive team is also full of praise for leaders like María that have a drive to change the world.  
"Congratulations to María Alejandra in  becoming a 1-Star President! BD Nation celebrates you today for your hard work, consistency, focus, and desire to change people's lives.
ByDzyne is growing exponentially because of leaders with that type of attitude, and we know that you will continue to thrive as you lead with that passion,"
said Chad and Nattida Chong, ByDzyne's cofounders. 
While María is quick to attribute her success to the support of her partner, Alejandro Monroy, as well as the hard work of her family and team, the leader remains deeply motivated to create an extraordinary life and teach others to believe that they too deserve that extraordinary life for themselves and their families.
"I would love to continue teaching and contributing to the lives of thousands of people who want to transform their reality, so that more and more people learn to create an extraordinary life, with unlimited abundance and the freedom to choose.

That's why I love our company's slogan that begins with the 'Power of choice',"
declared María.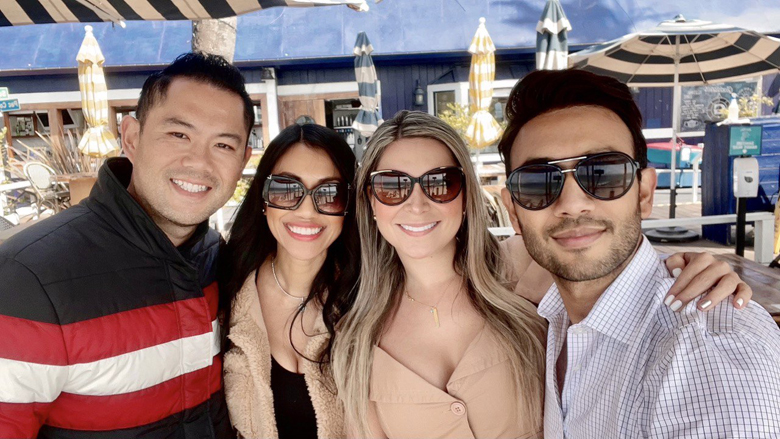 * ByDzyne makes ZERO income guarantees. It takes hard work and dedication to make a substantial income. All results may vary. In the year of 2020, the typical annual income earned by an active ByDzyne Brand Ambassador is $540.05 and the median amount of commissions, bonuses, and overrides received by all active Brand Ambassadors in ByDzyne is $0.00. For the full income disclosure, please visit www.bydzyne.com/IDS
Recommended Distributors ByDzyne