New QuiAri Prime Video Debuts In Multiple Languages
February 11, 2023
By Team Business For Home International
Excitement is building around the world as QuiAri prepares to launch a breakthrough anti-aging gel supplement called PRIME.
The world got its first glimpse of Prime several weeks ago when QuiAri Founder & CEO, Bob Reina released a sleek, new video produced by an Emmy-Award-Winning Production Company.
On Thursday, February 9, 2023, Bob announced that the translations for the video were already complete and available on QuiAri's YouTube channel (@QuiAriOfficial) 
You can now watch the QuiAri Prime Video in:  
"We have been working very hard behind the scenes to launch QuiAri Prime in all of our global markets simultaneously. Anticipation for Prime is the highest I've ever seen in my 30+ years in this industry, so we are sharing our progress every step of the way.

Last week, we received the first shipment of Prime at our Corporate Office in Tampa and completed the video with full translations in 7 different languages.

I'm very proud of the high production quality of the video, which masterfully explains the science behind our proprietary ingredients in an exciting, emotional way that is very easy to comprehend,"
said QuiAri Founder & CEO, Bob Reina.
Prime is set to make industry history as the first-of-its-kind – an antioxidant gel that helps people look and feel younger. The secret behind Prime is the nutrient-packed ingredients:  Maqui Berry, the world's new #1 superfruit, MaquiX®, which is QuiAri's proprietary, super-concentrated Maqui Berry extract that boosts the antioxidant power of the Berry 10 times.
However, QuiAri took it a step further and added a third proprietary YouthX Blend with S.O.D., Resveratrol, and Pterostilbene. Foods rich in these specific types of polyphenols have been found by science to have positive effects on lifespan and overall health maintenance. 
Once Prime is released, QuiAri Promoters will have the exclusive opportunity to be among the first to introduce QuiAri Prime to their massive global market of 111 countries worldwide.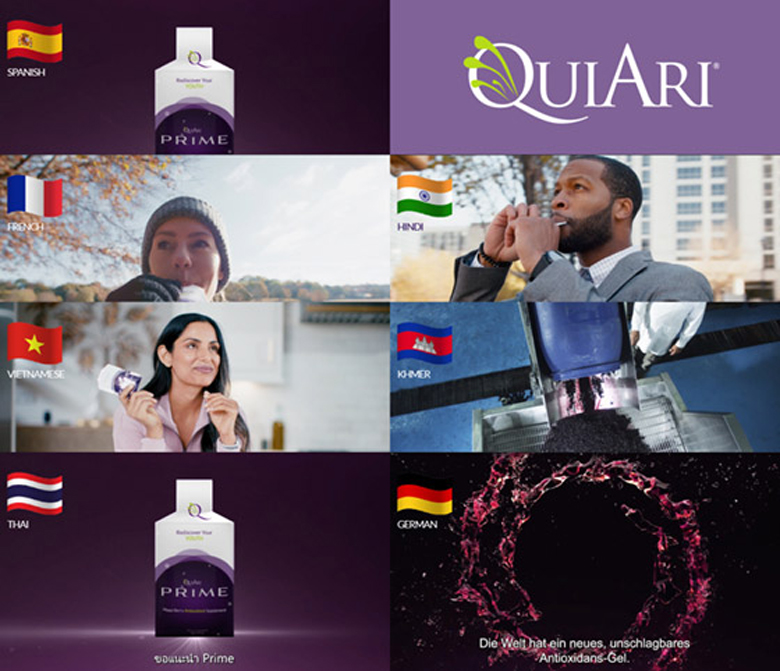 "We never think small at QuiAri. We're preparing a synchronized global launch for Prime in all of the countries we serve on the very first day it is released.

The world is already familiar with the nutritional benefits of QuiAri Shake and Energy.

Prime will only further enhance those results with its focus on anti-aging. Our mission at QuiAri is to help people look and feel better – and we continue to deliver.  We can't wait to see the whole world get even healthier thanks to Prime,"
stated Bob Reina.
Promoters have been joining QuiAri in droves thanks to QuiAri's generous Compensation Plan with 7 different ways to earn. Also, the company has become famous for 5-Minute Pay. No other company pays commissions within 5 minutes after every sale worldwide. Director of Marketing, Lauren York, said that momentum is high at QuiAri as many successful, well-known Promoters are joining QuiAri and flying up through the ranks.
"The QuiAri Opportunity is the best in the industry. We work closely with all of the QuiAri Teams around the world, and every single one of them is excited out of their minds about Prime.

It's obvious that we have something people have never seen before in our products and compensation plan.

Experienced Promoters know the value of being among the first to bring a new product to the global marketplace and the value of being the ONLY to offer 5-minute pay, so they are joining as fast as possible,"
said Director of Marketing, Lauren York.       
Although QuiAri hasn't announced the launch date of Prime, excited people have been tuning in every Thursday at 10 AM EST at QuiAriHQ.com for the latest news and updates presented live directly from Bob Reina.                                       
To learn more about QuiAri, their products, and the opportunity to become a Promoter, visit https://quiari.com/en, or follow them on social media @QuiAriOfficial.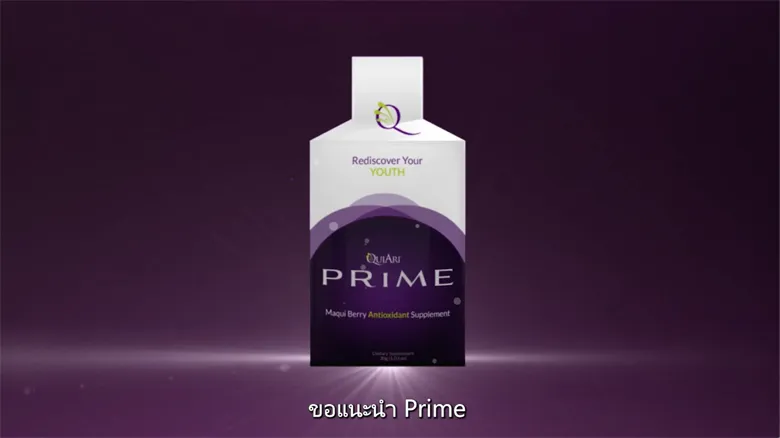 About QuiAri
QuiAri is the #1 health and weight loss movement in the world today. Featuring exclusive, breakthrough products (QuiAri Shake and QuiAri Energy) featuring the world's new #1 superfruit, the Maqui berry, people everywhere are losing weight, boosting their energy levels, and improving their health. What started as an idea has now become a worldwide phenomenon, gaining a passionate following in over 200 countries. But that's not all! We boast an exciting opportunity to promote QuiAri products and earn commissions within 5 minutes after each sale through industry-first, state-of-the-art payment technology. Combining unrivaled products with the fastest payout, the fastest cycling binary, and one of the highest-paying compensation plans in the industry, there's no doubt QuiAri is helping people live healthier, happier lives. To learn more, please visit quiari.com. 
These statements have not been evaluated by the Food and Drug Administration. These products are not intended to diagnose, treat, cure, or prevent any disease.
Income Disclosure Statement
Please note the QuiAri business opportunity offers unlimited income potential. However, QuiAri makes no guarantee of financial success. Success with QuiAri results only from successful sales efforts, which require hard work, diligence, skill, persistence.
Recommended Distributors QuiAri