StemTech Launches In Colombia
February 5, 2023
By Team Business For Home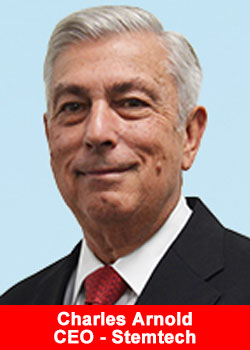 President and Chief Operating Officer, John W. Meyer, says:
"Stemtech has started working to launch Stemtech Colombia with our country offices intended to be located in Bogota. During our Leadership Event held last December 2022 in Cancun, Mexico, we were requested by our Field leaders to undertake opening a Colombia office.

Given the existing relationships between our Latin American Independent Business Partners (IBPs) and residents in that country. This also fits into our company concept of 'Just One More' by adding a new market".
Stemtech CEO, Charles S. Arnold, says:
"Colombia is a very exciting market for Stemtech as it is a great country in which to introduce the health and wellness benefits of our anti-aging, all-natural, plant-based stemceutical™ products.

In addition, technology advances we have made with our AdvanceOffice mobile app, will help to provide leading-edge communication and easier recruiting tools for our IBPs to share the Stemtech opportunity for building an entrepreneurial business for Colombian citizens with the opportunity to earn additional income".
Stemtech`s Vice President of Global Sales, Alejandro Carrillo states:
"the VISION 2023 strategic business plan initiative includes expansion of our Latin American markets. This is the first step toward achieving this objective this year. Colombia is an opportunity as one of the top Latin countries to expand and grow our business.

We are beginning to develop the registration process for all of our products, including the recently introduced Cellect One™ Rapid Renew Stem Cell Peptide Night Cream, which is the first of our skin care line to be introduced".
About Stemtech
Stemtech Corporation, a leading stemceutical™ company with a direct sales distribution model, was founded on April 18, 2018, after acquiring the operations from its predecessor Stemtech International, Inc., which was established in 2005. From 2010 through 2015, Stemtech International, Inc., was recognized four separate times on the Inc. 5000 Fastest-Growing Companies list. In 2018, Stemtech underwent an extensive executive reorganization, and continued operations under new leadership as Stemtech Corporation.
In August 2021, Stemtech became a publicly traded company (OTCQB: STEK) and has expanded business opportunities for its Independent Business Partners, who may earn incomes by sharing Stemtech products. January 2022 saw the introduction of new marketing efforts. In August 2022, Professor Doctor Bankole Johnson joined Dr. Enrique Martinez and Dr. Lizette Leos on the Stemtech Life Sciences Advisory Board.
n September 2022, the new Stemtech AdvanceOffice mobile app based on the VERB Technology platform was successfully launched as a powerful communication – recruiting tool for our Field. In October, Life Factor Research became the Research and Development, product formulation – science division of Stemtech to create cutting-edge stemceuticals and other products. On November 1, 2022, Stemtech introduced the new travel/sample size OraStem® Toothpaste.
On December 6, Stemtech announced the promotion of Alejandro Carrillo to the role of Vice President Global Sales from his current role as Managing Director Latin Markets. Stemtech introduced the new CellectOne™ Rapid Renew Stem Cell Peptide Night Cream at their December 2022 International Leadership Event in Cancun, Mexico. January 10 2023 Stemtech appoints Margie and Mike Mares to Field Advisory Board. Last month, Stemtech Ranked Number 11 in Momentum out of 700+ top Global MLM companies by Business For Home independent MLM publication, January 23, 2023.