ByDzyne Launches OMA Pro, State-of-the-Art AI Online Marketing Tool
March 16, 2023
By Nicole Dunkley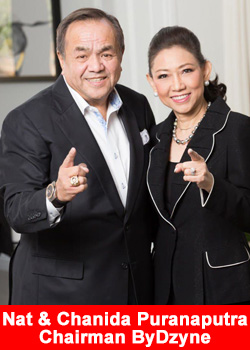 Since its inception in 2019, ByDzyne has always strived to offer the most innovative, high-tech, and groundbreaking products to its Brand Ambassadors.
Today, the company is proud to announce the launch of Online Marketing Artificial Intelligence (OMA) Pro, a cutting-edge and significantly upgraded version of the well-known OMA, which brings to its users one of the world's most revolutionary marketing services. 
In addition to being the first all-in-one marketing platform powered by AI, OMA Pro delivers on every front.
Its new features include but are not limited to: a powerful and easy-to-use website builder that can be designed and formulated in a multitude of languages, an analytics dashboard that tracks and provides real-time data, and an unprecedented prospecting tool that is certain to reform sales and marketing for the foreseeable future.  
And with the untapped power of artificial intelligence, all of it is done with a few simple clicks of a button. OMA Pro, which also allows its user to manage every marketing aspect from one central location—from websites to blogs, to social media posts, to email campaigns, to automated keyword research, to CRM relations, to ads, and leads—is quite simply a marketing product the world has never seen. 
"We are beyond thrilled to announce this historic launch of OMA Pro here at ByDzyne! The way the world is moving and constantly evolving, artificial intelligence is going to change the world as we know it.

It will without a doubt be a billion-dollar industry and that is exactly why we have been working tirelessly to find and optimize a platform that can bring the future to us today.

And with OMA Pro—where marketing is done in seconds and individuals and small businesses can discover immediate solutions—we are so confident we have found the next big thing,"
expressed Chanida Puranaputra, ByDzyne's Chairwoman. 
Chad and Nattida Chong, ByDzyne's co-founders, share in that robust enthusiasm for the company's new product and believes ByDzyne's continued integration with the world's most opportunistic trends is what separates them from every other organization in the industry.  
"OMA Pro will change the way business and marketing are done. Period. And this new prospecting feature is a dream come true and we cannot wait for our distributors to get their hands on it and see what it can actually do.

Artificial intelligence is an up-and-coming booming trend, and we are delighted that ByDzyne has a marketing tool that really illustrates the ease, simplicity, and power of this next wave of digital communication.

We are always thinking of our Brand Ambassadors and how we can help them be the best version of themselves and we believe OMA Pro does just that,"
shared the inspired Chongs.     
Those distributors will not have to wait any longer. OMA Pro users will now have the prospecting tool at their fingertips, with the exclusive ability to search for new leads, and locate a fresh batch of prospects that can be filtered by age, gender, interests, job titles, location, education, and more. 
At a time where having a professional online marketing presence is so valuable, simply put, ByDzyne's new OMA Pro platform can transform how business is done in both the physical realm and digital world.
With its AI-powered content creation and intuitive automation, entrepreneurs and businesses from all around the globe can now easily deploy an online marketing presence that is alluring, functional, strategic, and timely.  
The future of marketing is here! And it's at ByDzyne. Are you ready?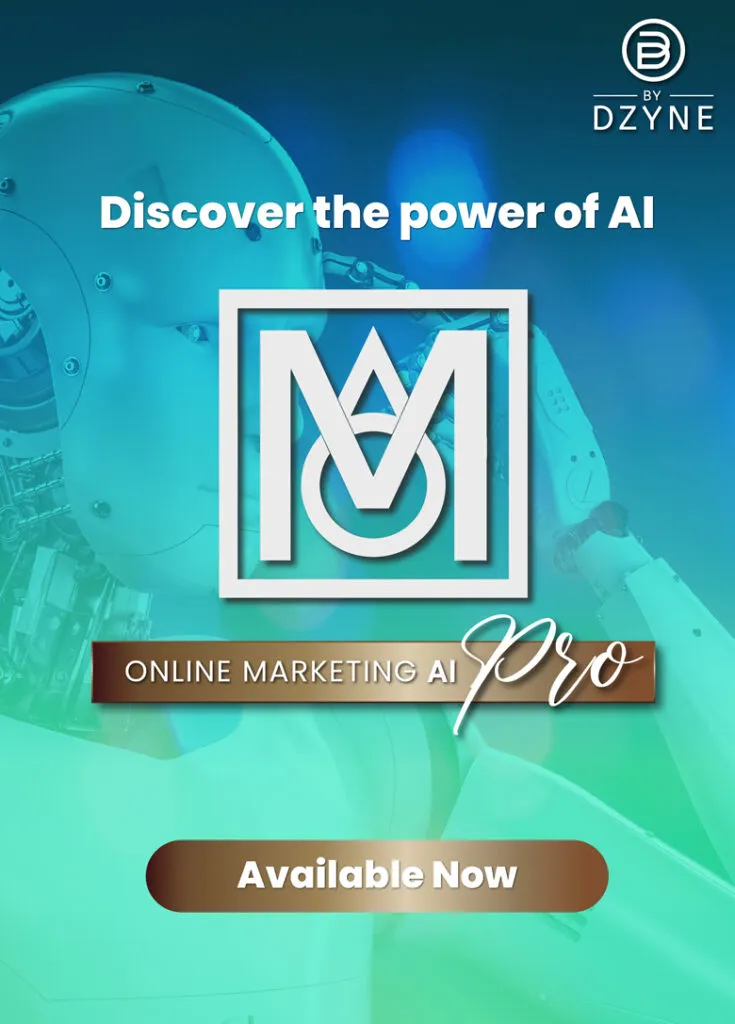 * ByDzyne makes ZERO income guarantees. It takes hard work and dedication to make a substantial income. All results may vary. Between 07/01/2021 to 06/30/2022: The number of active Brand Ambassadors (BAs) who have not received any commissions, bonuses or overrides is 19,901 or 77.12% of such BAs. The median amount of commissions, bonuses and overrides received by all active BAs is $0.00. 77.12% of all active BAs have received, in the aggregate, less than or equal to this amount.   22.88% of all active BAs have received, in the aggregate, more than this amount. The average amount of commissions, bonuses and overrides that have been received.
Recommended Distributors ByDzyne