Built To Last And Better Together: John Wadsworth Reflects on the Start of Partner.Co
April 27, 2023
By Team Business For Home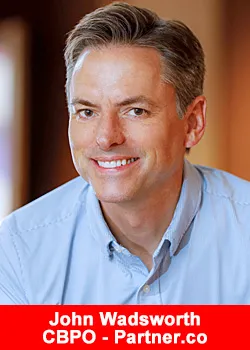 Wadsworth recently took to the stage at DSU to share the inspiring story behind the creation of Partner.Co.
A company's name, logo and tagline can convey deep meaning. John Wadsworth knows this from personal experience, having spent decades building businesses worldwide. Recently, Wadsworth, Partner.Co's Chief Brand Partner Officer, took the stage at Direct Selling University to share the inspiring story of Partner.Co's creation.
In his talk, he reflected on what it means to build a company on legacy brands while looking towards the future — and what all that means for the Brand Partners around the world.
DSU is the "largest gathering of direct selling corporate executives laser-focused on the entire community's growth, well-being, and future," according to their site.
Wadsworth joined hundreds of other experts and direct selling executives at the two-day symposium, which took place in Frisco, Texas, on April 19-20,2023.
"Sharing Partner.Co's story and talking about what we've worked so hard to create is always a joy for me," Wadsworth said. "To do that in front of the largest group of other direct-selling executives and thought leaders was thrilling and really shows just how important Partner.Co's story and future is to this industry."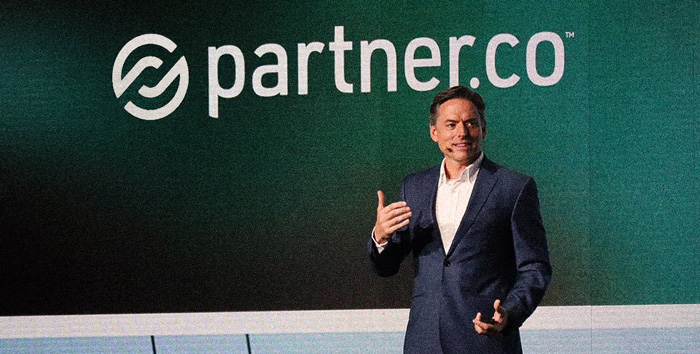 In his TED-style talk, Wadsworth reflected first on branding — how a name and a slogan can be the bedrock for creating a culture of unity and synergy. If people see those and want to know more, want to be involved, you're starting in the right direction.
With Partner.Co, that means showing in as many ways as possible how things are "Better Together."
"This is especially true for live events," Wadsworth said, "because they help foster that faith and belief in the company."
A successful company is one which truly impacts people's lives. For Partner.Co, that means having a suite of better-for-you, award-winning products that take a 360-degree approach to wellness and an award-winning, industry-defining compensation plan that allows Brand Partners to get paid to live their dreams.
"This is why we do this and what drives our dedication to constantly improving and providing a platform that can change lives long term. At Partner.Co, we are Built to Last and Better Together,"
Wadsworth said.
"The team-effort mentality is evident throughout the company,"
Wadsworth added.
"We can't do what we do without our global network of Brands Partners. We're here because of them and for them. Every decision we make moving forward will be with our Brand Partners — and their feedback and ideas — in mind."
About Partner.Co
Partner.Co brings together success-fueled entrepreneurs and wellness enthusiasts from all backgrounds and unique expertise to partner in health, wealth and self. Partner.Co's embracing of different cultures and beliefs fosters a true partnership where the company and the field protect each other and share a bond that ensures shared success. More information can be found at Partner.Co.
Recommended Distributors Partner.co (ARIIX, Noni, LIMU, Zennoa)